Friday, June 29, 2018 | Employee Management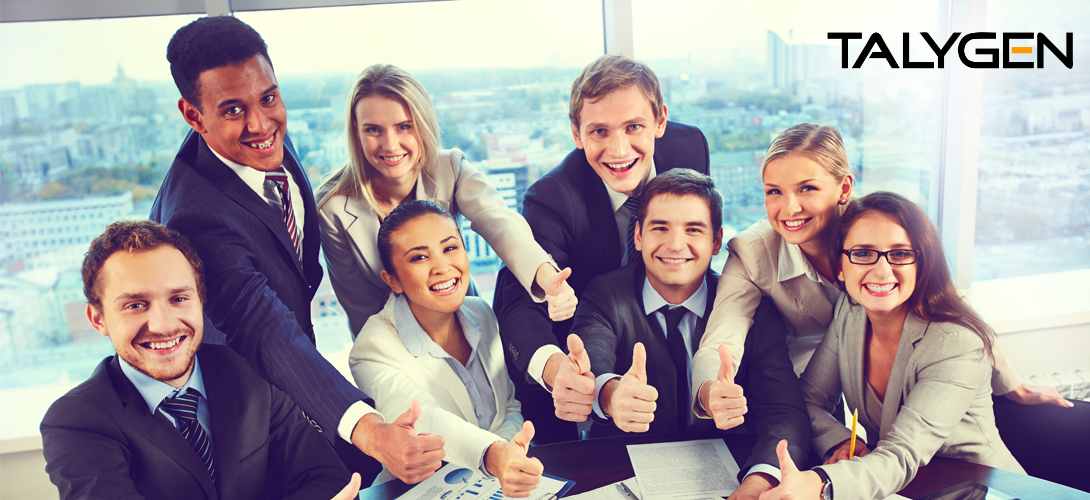 Employees are the biggest asset for any organization. They are the backbone of an organization and an integral part of their business objectives. A company cannot even think to survive and grow without motivating their employees with various means. To enhance employee performance, organizations impart a number of methodologies among them employee management software is certainly on the top.
Today, in this fiercely competitive work environment, managers have a lot at hand including meetings, conferences, and appointments, therefore, it is really very difficult for them to look after their team members with as much attention, time, motivation as they deserve.
To aid in handling a workforce, employee management software is a specialized online manager which has the ability to reduce burden of an organization's management team. It can not only increase work productivity of the employees but also provides a best-in-class employee management system that makes it easier to review an employee's tasks and productivity.
Talygen, a leading business management automation provider offers a cloud-based employee management solution that has a number of rich functionalities. It has lots of useful features that help managers to assign tasks, manage shifts, review assigned tasks, view work progress, manage attendance and many more.
In this post, we will educate you on how organizations can efficiently manage their employees through Talygen's employee management software with its vast array of helpful and distinctive features
1.Talent Acquisition Management
Talent acquisition is one of the most important task for Hiring Managers of an organization. Any organization wants to hire the best talent to ensure quality output within a reasonable or short turnabround time. Talygen provides a state-of-the-art employee management system to manage and increase hiring opportunities of organizations. Hiring Managers can quickly manage all the necessary hiring requirements electronically. With Talygen, Managers can add a new job opening with all necessary details. Apart from general details, Managers can set an approval chain that includes the authorized personnel to give approval to a new job opening or a vacant post.
Hiring Managers can use internal, external and hidden links for job postings. The internal job postings help employees within organization to view an opportunity. External links allow outside users to view job postings. Hidden job posting links can only be viewed by authorized managers. Hiring Managers can also add a new job applicant with all the relevant information.
2.Track Employees Attendance
These days, Managers have to deal with an immense workload, it is very hard for the to take out time to supervise their team members. Talygen's activity tracking software allows Senior Managers to track their team member's attendance and time offs. Employees just need to start tracking their time via the easy to use inbuilt time tracker when they are about to start working on a project. They can also stop and resume time tracking anytime as per requirement. Managers can track and manage working weeks of employees for a particular location or shift. They can also track log in and log out time of team members, allowing them to keep track of how many hours they have worked on a particular day.
Employee time tracking software makes things easier for managers. Now, they need not rely on manual tracking. It not only allows them to monitor their team members but also helps in analyzing the work performance of team members at the end of a certain time period.
3.Approval System
An mature approval system plays an important role in any organization. There are a lot of things that happen in an organization for which employees need to take an approval from the higher authorities. Manually, it is very difficult to take approval as there are a number of work priorities for any employee in a day. Talygen's hassle-free employee management software is the best solution for such a situation with its inbuilt approval system. This advanced enterprise-level approval system helps employees to send approval request to respective Managers and approvers can instantly approve it after reviewing their request. Employees can send approval for time, attendance, expenses and leave requests. As this system works on customizable rules, it gives complete flexibility to an organization.
4.Roles Management
Defining roles is an integral part of a Project Manager's responsibility. They have to set roles of each team member, so that they can specifically work on given tasks, rather than looking after multiple tasks and loosing focus. Talygen's employee task tracking software allows Senior Managers to create and assign different roles to team members and make sure that they can only access limited information in their Talygen account. With specified roles, employees can only have access rights to view those sections for which their roles have been defined. Managers can easily and seamlessly manage privileges for employees.
5.Multi-Level Performance Review
Talygen's offers employee time keeping software to analyze the performance of employees. After tracking employee performance, managers can add multiple reviewers for reviewing employee's performance in a sequential and non-sequential chain. For multi-level reviews, the system can also track employee's performance with different skill sets. This entire system is highly beneficial for both employees and organizations. On one side, employees work sincerely as they know their performance is being analyzed scientifically, on the other side, it becomes easier for organizations to review the performance of employees and pay accordingly.
Final Words
So, these are some of the highly effective features provided by Talygen's employee time tracking software. As we mentioned earlier, this software is highly suitable for small as well as large organizations. A system where employees can handle responsibilities related to their work and managers can help them in achieving their organizational goals.