Wednesday, January 20, 2021 | Employee Management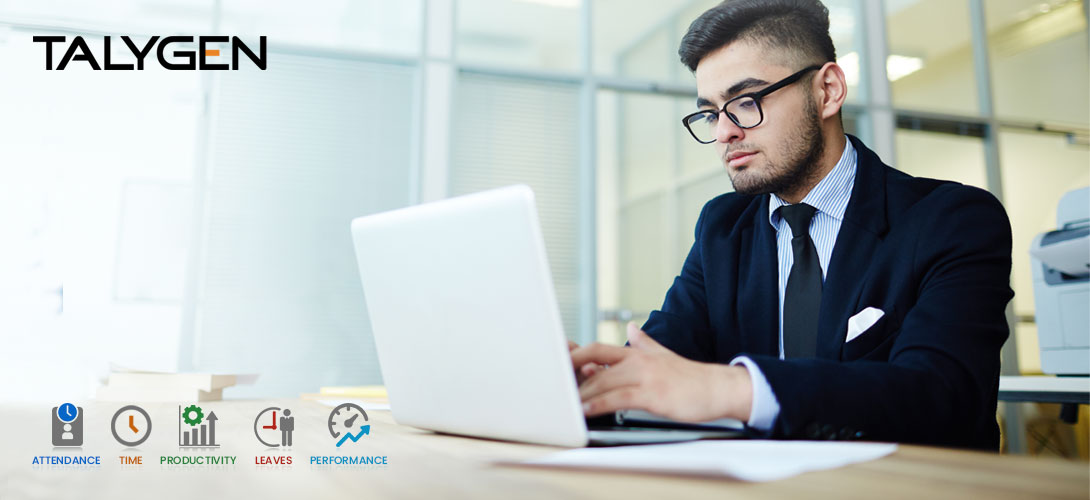 Today, countless industries small, medium, or large are running worldwide, each one with a large pool of workforce. The organizational strength lies in the efficiency of teams to align with business and client goals to ensure value-driven results. Transforming employee's engagement is the biggest challenge today, however, businesses are relying on customizable and automated employee management software to energize encouragement.
What is employee management software?
In any business, along with managing operations, paying attention to what employees are fit for and what they are involved in is equally important. Employee management software plays a vital role in uplifting the organizational structure and employee's standard of work. Managing employees doesn't mean spying on them and making them stick to the system all day. With automated employee management software, organizations can inject a systematic and disciplined approach to track employees':
Attendance
Time
Productivity
Leaves
Performance
The organizational workloads often disturb the mental and physical health of employees. Therefore, to maintain the balance and gain crystal clarity in business processes, organizations must invest in employee time and task tracking software.
How Employee Tracking Software Offers World-Class Services?
No Conflicts
Workplace conflicts are all about distributing work, prioritizing tasks, identifying availability, collating employee data manually, all this leads to frustrations and arise tension at workstations. With an automatic employee tracker and management system, any business can track employees and streamline administrative tasks as well.
Automatic Performance Access
Who is working on what? Why he/she hasn't performed well? How much time an employee was on the desktop? and more problems can now be resolved with features rich employee activity tracking system. The software does 24/7 performance evaluation based on actual data with no errors.
Centralized Database
No matter you are a team of 2 or a big organization, data gathering, organizing, and storing is necessary to locate data easily when required. The automated tools with a centralized data hub offer cloud-based and secured data storage for easy searching & data access.
Multi-Chain Review
In manual reviews, biasness is the biggest factor. However, with modern tools featuring sequential and non-sequential review system, employers can get the team's performances reviewed. The approvers in the chain review expenses, time, and leaves. The managers can also set customizable rules to keep the system running differently for different employees.
Minimize Compliance Risks
Risks and data thefts are always there when it comes to running businesses with employees from different backgrounds. Eliminate non-compliance with advanced business intelligence software. You can proactively manage employees, customers, clients, business data, and more.
Analytics & Reporting
Anyone can make manual reports in businesses. But, how long you can trust manual expense, time, leave entries? To add more authenticity to the process, there is many employee and team management software that provides visual insights and real-time reports.
Resource & Training Scheduling
All employees in organizations can't contribute at the same level, therefore, to upgrade employee's skills and boost productivity, managers can provide online training using employee management software. Managers can configure settings like Training time set up, appointing trainers, creating training groups, and more.
Personalized Communication
Collaborating with remote teams on calls is an expensive way. However, with one-time employee management software investment, employers can interact with far located teams, clients, and simplify business communication. The project & user wise messaging via an integrated message board make collaborations fast, secure, and professional.
As per the search based on the above-mentioned functionalities, Talygen is a perfect match. It is a cloud-based employee management software that is comprehensive, intuitive, user-friendly, and feature-rich. With Talygen's employee and time tracking solution, it is easy to control and keep on track the entire business workforce and operations. For more details, check out https://talygen.com/EmployeeManagement.