Wednesday, November 10, 2021 | Field Service Management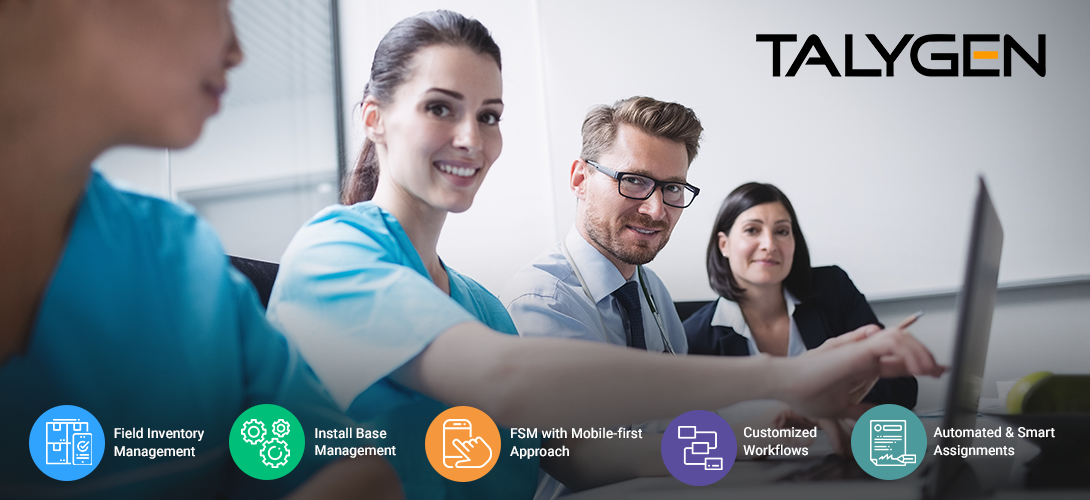 It's not easy managing a significant field workforce. The healthcare industry needs to track and monitor the location of doctors and nurses treating patients outside of the hospital. An advanced field service management software solution would prove a worthwhile investment.
Did you know studies show that the worldwide FSM market will expand up to 5.1 Billion USD by 2025?
Now, we are discussing Field Service Management (FSM) Software. FSM software is an AI (Artificial Intelligence) based software that assists businesses in tracking & managing their field technicians to provide a better customer experience. It performs a significant role in improving the effectiveness and efficiency of the existing work order management.
Now, if you have decided to go with the best field service management software system for your healthcare company or hospital, you must consider the following features mentioned below:
Key Features You Should look for in the best Field Service Management Software
Field Inventory Management
One must consider effective field inventory management while choosing the right Field Service Management software. It helps the field technicians carry and select the appropriate tools to serve the company's customers better. An efficient field service management software solution provides complete visibility of the entire field inventory locations and their availability to perfectly fit customers.
Install Base Management
Installing base management is another must-have feature that allows technicians to access a customer's service history, inspection checklists, appointments record, equipment manuals, and all other required details. As a result, the field manager can perform efficient work order management by decreasing downtime and improving operating performance. By installing base management, healthcare workers can view patients' histories more efficiently.
FSM with Mobile-first Approach
Mobile-friendly software is one of the most prioritized FSM functionalities demanded amongst businesses. With a mobile-first approach, a field manager can smoothly streamline all field operations through mobile phones. It helps you to send immediate assignments to your field technicians with complete customer information. Moreover, with an efficient mobile app, one can track and manage field operations, view work orders, capture patients' digital signatures, view hospital inventory, and a lot more. Doctors and nurses can view patient information from any location while using a mobile app with FSM functionality.
Customized Workflows
One must consider that selected cloud-based Field Service Management software allows you to optimize work order management & boost communication functions. Some FSM software solutions with mobile access keep everyone informed of every field activity. It is beneficial for both the hospital staff and the patients.
Automated & Smart Assignments
Field service management software supports intelligent assignment functionality to make field task assignments easier. With the help of smart assignment functionality, the field technician will automatically assign as per patients' requests and technician availability. Furthermore, it allows managers to review the assignment and make necessary changes.
Wrap-Up
These are a few essential features that one must consider while choosing an ideal Field Service Management Software for the healthcare industry. Having mentioned features will make your FSM investment worthy for your business.
Are you looking for FSM Software designed for the healthcare industry? You should consider Talygen's field service management software. It is one of the most renowned FSM software systems that offer all of the functionalities mentioned above, along with some exclusive functions that will help you improve the patient experience.
For more information, you can visit Talygen at www.talygen.com/fsm to speak with a product representative and sign up for a free demo.