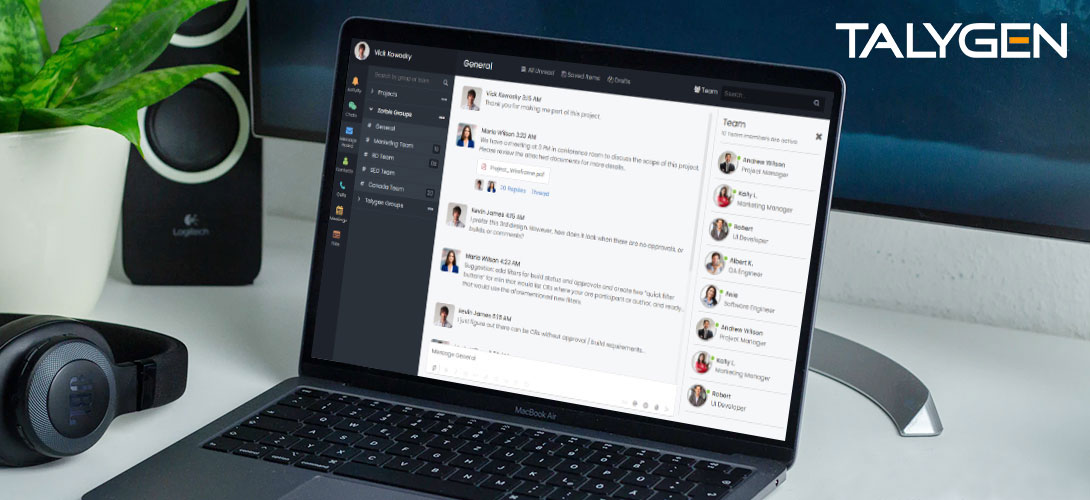 Building a powerful team and strengthening relations with clients worldwide is vital to any business's success. In order to keep a check on what's going internally and what's on your client's mind, personalized communication should always be there. No matter the size of your organization, two-way communication ends the struggle of building connections between the teams. Maintaining relations within and outside the businesses is a must to keep the business running smoothly.
Today, the communication software is helping organizations to align employees with company goals, stay active, collaborate with managers & clients from remote locations, and more. Communication in businesses is of many different types involving Internal Upward, Internal Downward, Internal Lateral, External, etc.
Reasons for Choosing Personalized Communication Software
Increases Employee Engagement
Effective Interdepartmental Communication
Reduces Communication Silos
Improves Employee Performance
Seamless Coordination Across Time Zones
Reduces Employee Turnover Rate
Seamless & Quick Knowledge Sharing
Promotes Positive Attitude
Things to Consider When Choosing Automated Time Tracking & Communication Tool
Easy Integrations
The real-time client communication software must be integrated with other already installed systems and applications. Delivering the desired user experience is the only aim behind developing robust and scalable communication software. The fully-featured unified interaction platform must include powerful networking & security, business processes automation system, mobility integration, and more. The seamlessly integrated solutions simplify the entire business & internal department communications & ease connecting with each other anytime from anywhere.
Cloud Deployment
Remote communication often demands a system to help you share important business documents & information hassle-free & securely. Therefore, the web-based desktop and mobile system must have a cloud deployment facility to ease instant message & attachments sharing. The on-premises & cloud-based communication in a single software enables the users to keep the team's stay connected always without any distance barrier. Today's innovative communication solutions ensure cloud security and stress-free data transfer.
Management Functionalities
Communication in businesses is not about day to day interactions, it's all about building clients, customers from across the globe. In order to build a healthy workplace, the managers must have effective and strong managerial skills plus an automated business management system. The real-time interaction software should facilitate easy project tracking, workforce monitoring, call recording, and providing instant access to chat and call history.
Collaboration Capabilities
Collaboration software should help businesses save money on phone calls and provide 24/7 support for real-time client communication. The unified messaging in the software enables the users to connect with one another via messages, video conferencing, voice calls, fax, etc. Additionally, the video calling facility offers an advantage of exchanging project/task information plus, important data with just one click on desktop and mobile.
Let Talygen Contributes to Your Company's Success
Talygen provides an instant messaging platform with personalized communication and real-time project tracking. The online communication system by Talygen provides a convenient and scalable message board to boost relations, encourage feedback, and deliver projects on time. Moreover, the face-to-face interactions via video conferencing in Talygen helps managers to observe employee's gestures. For organizational growth, increased efficiency, managerial efficiency, and improved decision making, Talygen's online unified communication software.
Request a demo online to get into more details about Talygen's Communication & Collaboration software.