Tuesday, April 18, 2017 | Time Tracking Software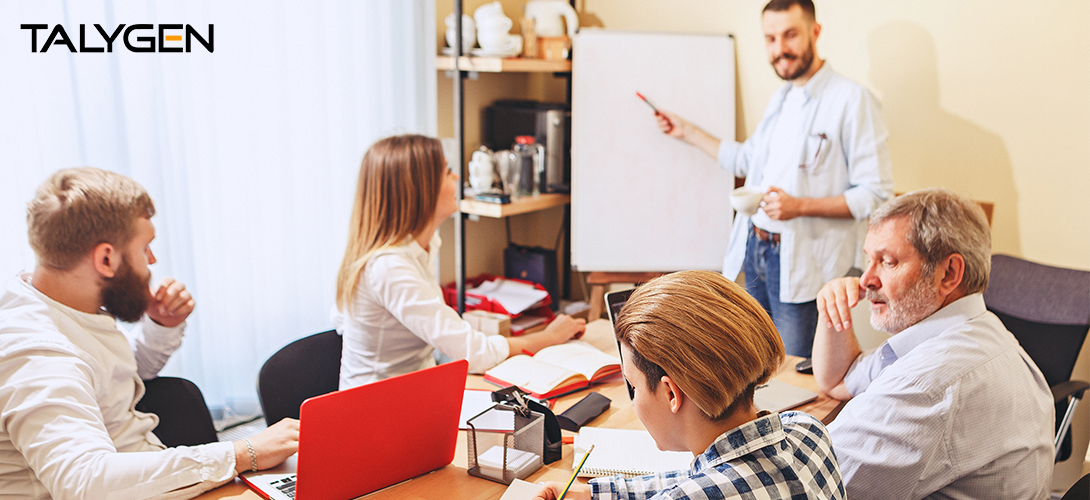 Project management is critical to organizational success. Ninety-seven percent of businesses admit it. Not investing in methodologies—such as kaizen or SCRUM—can hamper growth. But processes are not some panacea. It has been proven time and again that overemphasis on procedures leads to passive compliance. Outcomes are relegated aside as everyone becomes more concerned over the correct way to complete their job. And that brings us to the first challenge faced by project managers.
Balancing Technology with People
Arguably the biggest challenge faced by project managers is adhering to a technological framework without alienating the team members. In a typical project management approach, every task is described in detail and rules are created to dictate behavior. It looks good… only on paper.
An analysis of 1,471 IT projects, published in a Harvard Business Review study in 2011, found that one in six projects experience a cost overrun of 200 percent on an average. A year later, a report in the Gallup Business Journal discovered that either the budget has to be stretched or deadlines pushed forward in 27 percent of projects. Such deviations from the original plan are costly; costing the U.S. IT industry $50 billion to $150 billion in losses each year. Project managers should take a note that the traditional approach is not working.
Forcing employees to adapt to latest technology makes it more likely that the project will fail. A more successful strategy can be to ease transition and convince team members to come on board one step at a time, like Mom's Donuts did.
Mom's Donuts (name changed) is a small town restaurant in Texas. They employ 35 people and half of whom are over 40. When Mom's Donuts subscribed to Talygen in the middle of 2016, they faced an unforeseen challenge: The employees were simply reluctant to bill their time because it was inconvenient.
Time Sheets in Action
Catherine, the owner, showed remarkable patience. Instead of forcing everyone to start using Time Tracker from day one, she filled their Time Sheets. That really broke the ice! Within five months, tracking time on Talygen had become second nature for cooks, the delivery boys and girls, and waiters. Increases in efficiency were significant, helping Mom' Donuts to up their profits nearly 30 percent.
Decentralisation
Catherine's strategy worked because of her employees' proximity to her. Many project managers do not have this luxury today. Approximately 3.7 million people—representing 2.8 percent of workforce—work from home at least half the time. To ensure that they are as productive as your in-house team... now that's the challenge!
At times, too lax an approach to work can leave your team idle and frustrated. At the other extreme, an excessively rigid style can leave teams overwhelmed and demotivated. Project managers need to strike a balance between people and technology.
Transparent Project Management
Software can help project managers (PMs) envision the big picture while still allowing them to see that every team member contributes to the project. Take Talygen, for instance. It allows PMs to assign tasks to remote employees, monitor their time on each job, set deadlines, and extract data they need to provide time and cost estimates. It is as efficient as managing an in-house team.
The Apollo program was a remarkable feat of technical innovation as well as project management. An agency with an experience of just one 15-minute suborbital flight managed to put a man on the Moon in less than 10 years. How did it do it?
NASA's Managing the Moon Programme: Lessons Learned from Project Apollo is an enlightening read for PMs. One of the lessons to take home from the 57-page document is that they put an enormous emphasis on communication.
Communication, or its lack thereof, is often cited as the main reason for project failure. The Apollo program was not an exception. "One of the biggest challenges that we had was one of communication and coordination," remembers Owen Morris, Chief Engineer & Manager of the Lunar Module. NASA's solution was to identify five central priorities and drill them into every single level of the organization. It worked for them.
Secure Communication
Most businesses don't have the resources NASA had at its command during the height of the Apollo program. They need more leaner and more efficient ways to communicate. Talygen provides three: Message Boards, Chat, and Knowledge Base. Used well, these tools can keep teams consisting of thousands of people organised.
Lack of Stakeholder Engagement
The parties involved in a project can increase chances of achieving better results if they cooperate. Instead of considering the stakeholders their rivals, project managers should strive to increase support and minimise resistance from them. Such an approach has several benefits.
During the planning stage, stakeholder participation can make sure the plans are a reflection of the real needs and priorities. In later stages, engagement contributes to the development of an environment of trust, promotes transparency, and increases the feeling of ownership on the part of stakeholders. All these factors increase the likelihood of project completing on time and in budget.
Talygen provides several ways to engage stakeholders, the most important being Client Login. PMs can allow their customers to log in and monitor progress, milestones, and other crucial metrics. This feature increases transparency and provides your team members another incentive to complete tasks on time.
Takeaway
Managing people in a fast-changing technological, especially when they are working remotely, is a challenge increasingly faced by project managers. They need a suitable way to communicate with their team members and stakeholders to make sure the projects are delivered on time and in budget.