Monday, December 14, 2020 | Resource Scheduling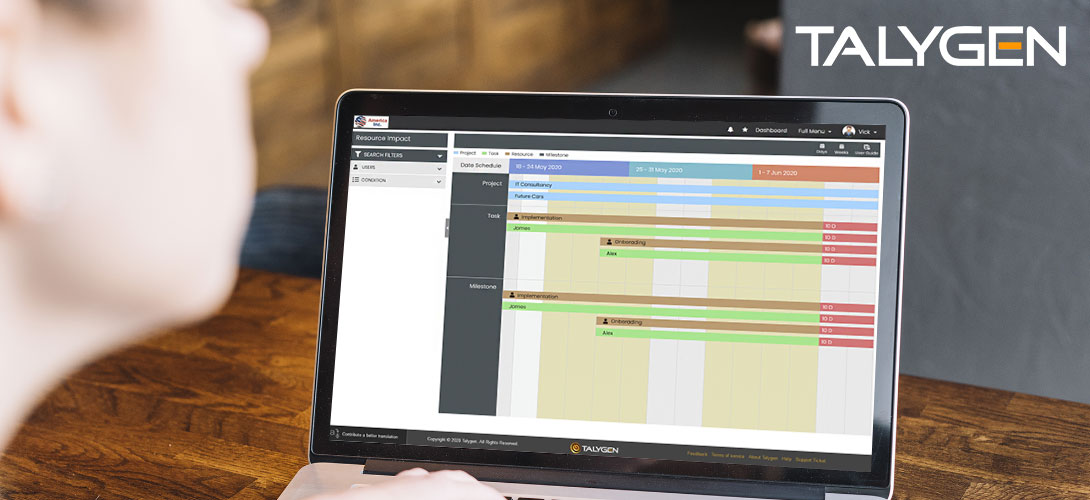 e-Resource Schedulers for cloud and on-premises provide a platform for organizations to get personalized and flexible workforce allocation and management software. An efficient resource scheduling means handling all the projects and resources without hassles and compromising on project quality. For day-to-day work calendars and managing multiple resources working on different projects from different locations at different shift timings, the automated resource scheduler software is a must.
For executing any project, there need funds, equipment, material, and workforce that all collectively known as resources. Lack and mismanagement of any one resource hamper the progress of the business projects.
How some of the agencies today are capable of managing resources and projects simultaneously? Well, there is no magic behind it. With a small and smart investment in automated resource planning software, the small, medium, and large-sized industries are enjoying a list of benefits as mentioned below:
Easy allocation of qualified resources to meet specialized project requirements.
Configurable and easy-to-use dashboards provide accurate and easily accessible information on a single screen.
Real-Time insights improve decision making and help organizations allocate the right resource to the right project.
Centralized resource database repository provides every detail about employee's qualification, skill set, availability, capability, and more.
Real-time project progress tracking provides clear visibility about projects and resources allocated.
The advanced resource scheduler automatically tracks resource allocation and utilization to get the most out of each employee.
Automated scheduling tools enable the managers to configure user access roles as per project needs.
In an all-in-one resource scheduler, users can plan project/task durations, set task dependencies, relationships, and can redirect tasks to another employee.
The resources are easy to book for per day or hourly basis based on user demand and project requirements.
Gantt charts help to visually plan the entire business resource scheduling data. A single interface offers detailed data of scheduled timeline, resource capacity, etc.
The one-click drag and drop functionality in the software streamlines the rescheduling workforce and increasing time limits.
In order to create resource planning, it's essential to gather details like how many resources are needed to assign? What are the types of resources required for a particular project? And then analyze the compatibility of resources and projects.
Moreover, resource forecasting in the software is another functionality that simplifies planning, allocating resources, and keep resources at rest to utilize their capabilities for complex projects. Calculating the project's scope, employee's skill set, past project performances, plus time/budget defined is important to estimate the project success.
Talygen offers cloud-based work scheduling software with a host of features like resource planning, allocation, forecasting, and evaluating performance. It simplifies performing adjustments, assigning roles, distributing workload, zoom in/out, highlights overburden, and more. The clear and intuitive displays of employees and project data at a unified platform adds value to the organization. It is a well-rounded project, time, and a resource management tool that manages all and provides deeper visibility.
For more details about Talygen's resource scheduler, request a free demo online at https://talygen.com/freetrial.