Tuesday, December 27, 2022 | Resource Scheduling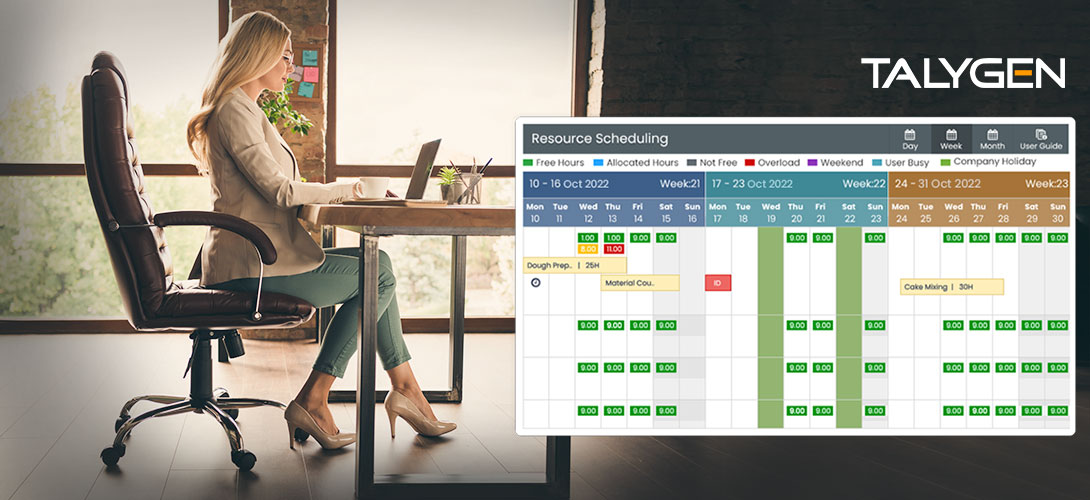 When selecting the best resource scheduler software for your business, it is helpful to seek expert advice to make an informed decision. We wrote this blog to help businesses simplify the process of finding the right resource management tool for them.
Let's take a look at some of the best resource planning and scheduling software of 2022:
Monday.com
Completing a project on time and within budget is easy with monday.com. With this tool, you can boost your business's return on investment by effortlessly organizing business resources. The software improves every stage of a project's lifecycle by providing a clear view of tasks and resources. Monday.com helps to address budget and time constraints. There is always a backup plan to keep the workflow progressing smoothly. Implementing resource scheduling and planning software like Monday.com can help you achieve success. Pricing begins at $6 for a single user per month.
Kantata
Kantata delivers transformative solutions for business resource management. This cloud-based resource management software assigns tasks according to worker productivity levels and skillsets. Kantata resource scheduling software provides solutions for project management, expense tracking, and real-time resource management. Pricing plans for Kantata begin at $59 per user per month.
Float
Float is one of the top resource scheduling software providers for digital agencies and production teams. Float's software is popular among big companies for its simple user interface, usability, functionality, and features. Managers can create and allocate projects to staff within a single tool. Users can download Float's mobile app for iOS and Android to manage resources on the go. The mobile app lets users schedule tasks, track bills, define project phases and milestones, forecast capacity, track work hours, monitor locations in real time, and manage time off requests. Float is relatively inexpensive at just $6 per person per month.
Runn
This resource management software makes resource planning more straightforward. Resource usage and time spent is automatically tracked by Runn. The software enables managers to forecast resource demand and determine workloads. Runn provides a visual representation of schedules, which enables users to view the bigger picture of scheduling patterns. For remote staff scheduling, Runn runs seamlessly to keep teams connected. Runn offers a 14-day free trial for users to get an overview of the software before purchase. You can purchase Runn at $10 per month.
Saviom
If you are looking for a solution to enhance your profits and improve resource management, Saviom is one of the best. Saviom empowers businesses to deal with daily challenges that may impact the scope of a project. With Saviom, you can reschedule resources to meet unforeseen changes. Gantt charts in Saviom present data in graphical views for enhanced perspectives. Saviom's resource scheduling software can be customized to meet your business needs. The best part is that you can get a 30-day free trial of the software.
Resource Guru
Resource Guru is the top resource scheduling software for start-ups. Like other resource scheduling tools, Resource Guru is feature-rich with an integrated calendar system, customizable views and fields, drag-and-drop functionality, resource tracking, and more. The software's interactive user interface delivers an excellent user experience. Users can become familiar with Resource Guru during a 30-day free trial. Plans for Resource Guru start at $2.50 per user per month.
Mosaic
Mosaic is a resource management software that helps businesses schedule the right people to boost productivity and drive results. This AI-powered, feature-rich tool helps predict demand for resources based on active projects. Mosaic's 30-day free trial gives users an understanding of its features, which include workforce planning, task forecasting, resource reporting, accounting, and more. Get Mosaic for one month at $14.99. Plans for teams, businesses, and enterprises are also available at various costs with varied features.
Workload management is made more efficient with all the resource planning and scheduling software mentioned above. It is important to compare your options to see which solution best fits your business needs.
Talygen is a business automation solution with resource scheduler software that's easy to run on mobile devices such as smartphones and tablets. The software provides flexible tools to users for on-the-go resource management. With Talygen, you can get weekly and monthly calendar views, a visual guide of resource capacity, team availability status, scheduling dashboards, and more. Book a demo at
https://talygen.com/requestdemo
or check out our plans at
https://talygen.com/registrationnew/step2
.