Wednesday, July 27, 2022 | Employee Management Software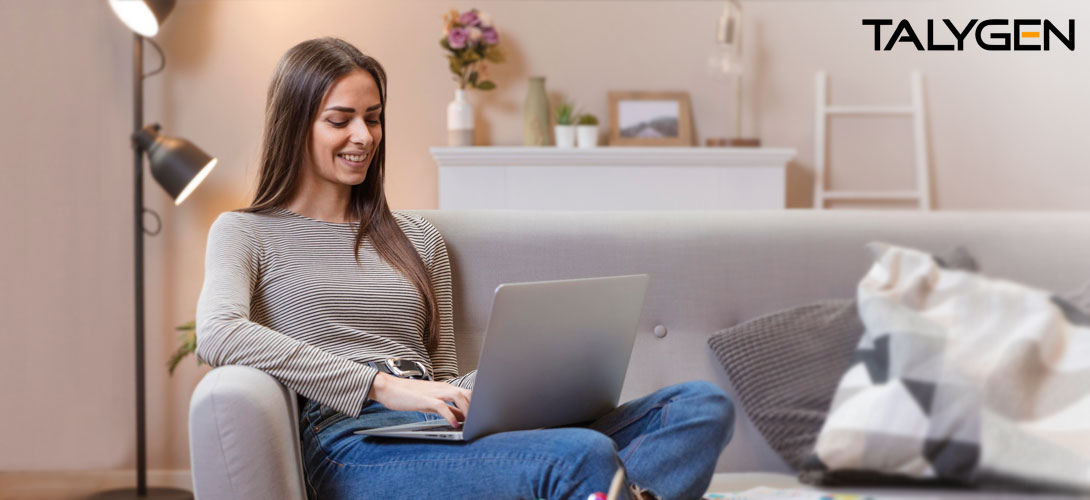 While many companies have returned to the office, more workers have opted to continue to work remotely. While working from home does have its benefits, it becomes more difficult for managers to track the productivity of employees and freelancers. However, a solution to this issue is to use an employee task tracking software system such as Talygen. Talygen's employee task management software has many valuable features to help manage remote workers, such as time tracking and screenshot tracking, unified communication tools, and cloud-based document storage.
Overview of Talygen Features
The most significant way managers can perform employee task tracking is to use Talygen's time tracking function. The time tracker records the amount of time the users spend on each task. The time tracker can be paused when the user takes a break and stops once the task has been completed. If users forget to turn on the time tracker for a task, they can manually record entries onto the timesheet in bulk. Each day, the tasks are collected into a timesheet, which can then be submitted at the end of each workweek. Managers can then flag entries that they believe to be incorrect. Talygen's time tracker also features screenshot tracking. The screenshot tracker will periodically send screenshots of the user's computer to the manager to ensure that only work-related activities are being done on the computer while the user is on the clock. If a user forgets to turn off their time tracker, such as checking their email or social media during their lunch break, the irrelevant screenshots can quickly be deleted. For users that use multiple monitors, the screenshot tracking system can be configured to take screenshots of all or some of the monitors being used. Keystrokes are also measured to ensure that work is being done on the company-issued computer.
Another way remote employers can use Talygen to connect with their employees is to use unified communication tools. Unified communication tools allow users to work efficiently with each other even though they are not in the same shared office space. The unified communication tools that Talygen offers are voice calling, video calling, and instant messaging. The voice calling option works alongside the user's laptop or smartphone. Talygen's video calling feature can accommodate long-distance meetings, which is helpful for companies that have remote workers in different cities or countries. The video calling feature can also be used to host webinars to onboard remote workers. Talygen's instant messaging allows remote workers to seamlessly communicate with each other and with clients. Instant messaging can also be used so users can send attachments and files to each other. Groups can be created so users working on a project together can easily communicate with each other. Talygen can also integrate with Microsoft Teams for further ease of communication between remote workers.
Talygen's cloud-based document storage is another valuable feature for remote employers and workers to use. The document storage system lets users upload files and documents to the Talygen account. From here, users can grant access to these files to coworkers and clients. Having the document storage module in place lessens the number of emails that remote workers have to send to each other. Any files uploaded onto Talygen are secured and have backup files.
Conclusion
As more people opt to work from home, managers must adopt new employee task management strategies. Talygen has many valuable features that remote workers can use to optimize their performance and for managers to supervise them. The features of Talygen that remote workers can best utilize are time tracking and screenshot tracking, unified communication tools, and cloud-based document storage. For more information on how remote workers can utilize Talygen, visit https://talygen.com/Online-Employee-Management-System