Wednesday, December 14, 2022 | Field Service Management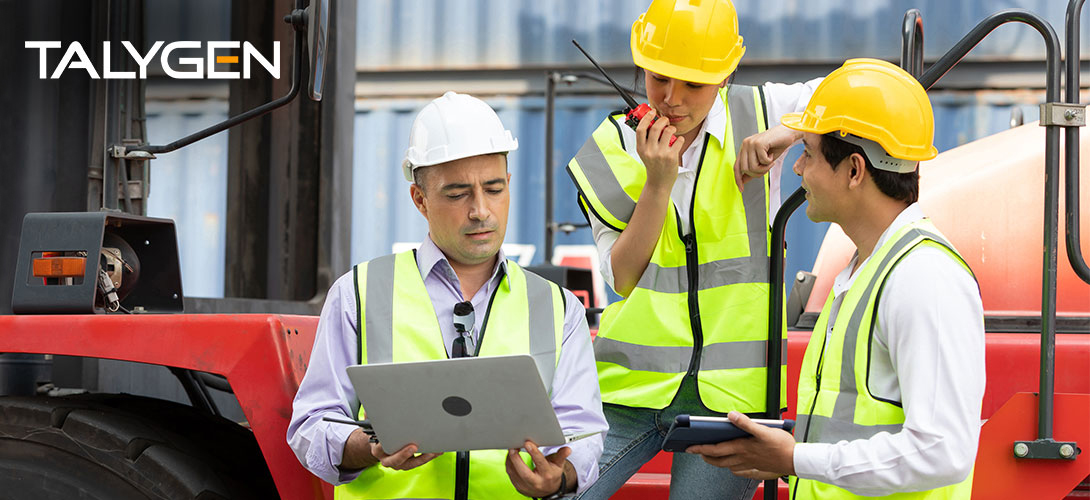 Every modern field service business needs an effective software solution to thrive in an era of rampant changes. Field service management (FSM) software can significantly enhance any business's field service operations by automating processes and improving collaboration. In this post, we take a deep dive into some of the many benefits of incorporating field service management software into your business practices.
Introduction to Field Service Management Software
Field service management software is cloud-based software designed to help organizations automate field service operations. FSM software facilitates everything from field workforce scheduling to employee tracking, heat map functionality, customer service, and technical support.

The primary objective of FSM software is to simplify field operations and make work easier for field service workers. The software accomplishes this by giving employees the tools to complete work orders efficiently, which allows businesses to get a higher return on investment (ROI) and earn higher profits.

The best FSM software solutions include a user-friendly interface that anyone can easily learn to navigate. Due to its cloud-based nature, the software is accessible from any device with an internet connection, including computers and smartphones.
Top 6 Benefits of Field Service Management Software
There are plenty of benefits to using field service management software for your business. We discuss six great benefits below:
Enhance Field Employees' Productivity
With the right field service management software, companies can maximize their potential and increase revenue. The software allows companies to easily track the locations of workers and heavy equipment to more efficiently manage resources. The innovative solutions enable them to perform tasks faster than ever, which translates to better results and more profitability.
Optimal Utilization of Resources
Using FSM software, managers can assign team members to projects that best fit their skills and expertise. Smart scheduling features allow managers to automatically dispatch the nearest technician to a job site, resulting in faster issue resolution and maximum productivity. The software enables you to properly manage the equipment they need to complete the job.
Real-time Details
Field service management software helps companies track all essential information for a project. This includes individual worker contributions, how much time was spent on specific tasks, and what materials were used. Using this data, companies can maximize revenue by making informed adjustments to resource allocation.
Increase Efficiency
FSM software can assist your workforce in completing jobs more efficiently by tracking the productivity of your technicians. With real-time updates on worker activities, your team will be encouraged to stay productive and promptly complete work orders.
Streamline Communication
Companies with multiple offices or remote workers need effective means of communication. Field service management software enables companies to easily share information across their entire workforce. Accessibility via mobile applications further enhances communication and collaboration with team members across various locations.
Improve Customer Service
FSM software helps improve customer service by allowing employees to spend less time on administrative tasks and more time providing quality service. The software eliminates the manual process of receiving customer requests by phone. Instead, managers can receive customer requests via a convenient online portal. The software also stores comprehensive data about resource allocation to enable managers to quickly check on the availability of resources for a job. As a result, the customer experiences smooth, hassle-free service.
There are many advantages to using field service management software for business, such as boosting productivity, streamlining communication, and improving customer service. If you are looking for a cost-effective FSM solution for your business, look no further than Talygen.
Talygen is an industry-leading business automation solution, offering innovative field service management software since 2003. Talygen's field service management software is equipped with intuitive features, including smart scheduling, field technician tracking, work order management, video tracking, mobile monitoring, and more. Sign up today or schedule an online live demo at https://talygen.com/requestdemo.