Wednesday, April 13, 2022 | CRM Software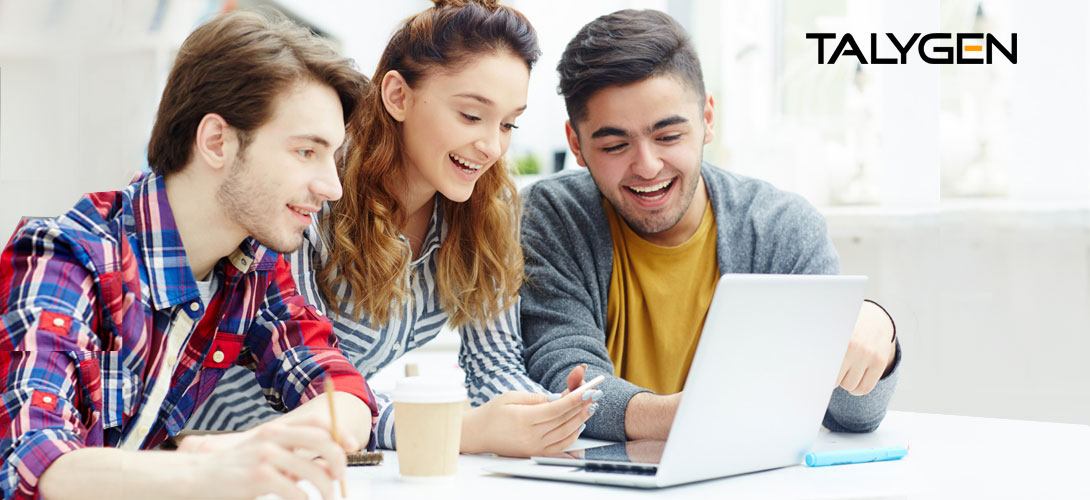 The education industry is no different from other industries in the digital age. It is also rapidly growing and competitively growing across the marketplace. Maintaining a brand image and value of an institution holds great importance.
Furthermore, educational institutions deal with many questions from students, alumni, parents, teachers, and other faculty members.
In this case, an Education CRM software system is a potential solution. It is a tool that can resolve unique challenges to drive growth-oriented outcomes.
By using Education CRM Software, the education industry can achieve an edge to grow in the competitive environment.
It strengthens every institution's visibility, communication, and connectivity to grow.
Are you still wondering why you should use CRM software?
Let's learn more about the benefits of CRM software!
Top 5 Benefits of CRM Software for the Education Industry
1. Flawless Connectivity and Communication
A CRM software system empowers your education institution with proactive communication and connectivity networks. It allows you to access every single interaction from a central dashboard easily. CRM Software is best-in-class, from student inquiries to maintaining a consistent communication network between staff.
The software aids you in building a personalized and meaningful relationship across every end of the institution.
2. Simplify Recruitments & Enrollments
With a tailored CRM software system, educational institutions can significantly boost enrollment. The software offers a lead management system that helps you manage and enhance your enrollments. After lead collection, it manages and follows up on the leads until they decide to become students at the university.
Furthermore, CRM software allows you to track and monitor leads to keep connected with them and send push notifications accordingly. The CRM system simplifies the enrollment management process for education institutions.
3. Nurture higher Staff collaboration
A well-reputed CRM software system includes a built-in full-service host of communication and collaboration tools. Such tools assist you in nurturing a healthy culture of collaboration and seamless communication across your entire institution.
It is a cloud platform that can drive maximum student and institution success by simplifying operations and increasing customer experience.
4. Centralized Management of Constituents
Within education institutions, several teams of different departments answer questions from students. It can be complicated to manage and organize all of these questions. For this reason, CRM software includes a centralized system that allows you to manage your entire staff from one dashboard.
The software has an advanced dashboard that enables better lead tracking and effective management of the school's statistics.
5. Track Potential Leads
Nowadays, students use the internet to research what college they want to attend. CRM software's implementation allows you to track potential students searching for your institutions.
The CRM Software facilitates integrated tracking tools and lets your audience track via multiple engagement platforms. As a result, education institutions get a chance to know and connect with potential students.
Conclusion
Drive your potential students and enhance your institution's growth scale with Education CRM Software.
For schools and universities that want to connect with current and potential students, Talygen's CRM Software is one of the best picks. Talygen is well-known for its excellence and quality customer service.
Talygen's CRM Software is developed with high-end technologies and smooth functionalities to strengthen your customer relationship. Get in touch with Talygen today and sign up for a free online trial at https://talygen.com/freetrial.