Monday, March 26, 2018 | CRM Software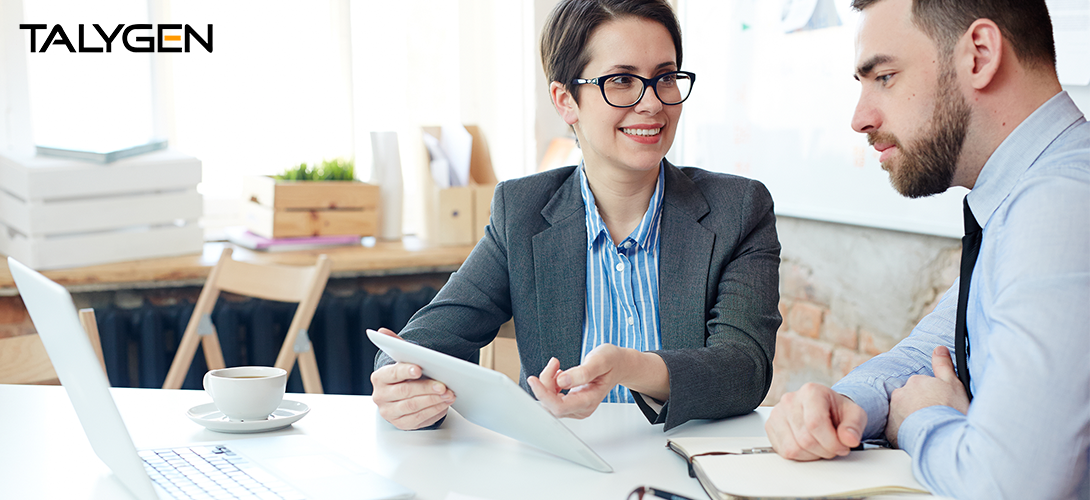 CRM or Customer Relationship Management is a commonly known term in business organizations. According to reports, a CRM system is capable of increasing your business revenues by 50%, reducing your marketing costs by 20% and increasing your conversion rate by 350%.
A CRM system is all about understanding the customers' needs. It helps to enhance your sales and marketing by giving you the opportunity to understand your customers in a way that they will become your clients in future.
With the help of Customer Relationship Management system, you can easily manage information related to prospects, opportunities and leads at one place. This information can be accessed by authorized people in real time, to help them make smart business decisions
Here are few reasons why your business needs to employ CRM
Focus on Your Targets
CRM brings a targeted approach to your business which helps you focus on your ultimate goals and meet the customers' needs. It also helps you to develop a personalized approach to your marketing.
Extensive Communication Channels
Businesses usually face the problem of poor communication. CRM serves as an effective communication channel that helps to connect with your target audience and to keep track of customer's preferences.
Keep Track of Customer's Interests
CRM helps you target your potential customers those who want to get associated with your brand. You get aware of the kind of mindset that people have towards your brand so that you can modify your strategies accordingly. This improves your brand loyalty and reputation among the customer base.
Targeting New Customers
CRM provides an extensive platform to add new customers to your brand. If you want to survive in the current highly competitive market, then you cannot just rely on your existing customers. You need to devise your business strategies to attract opportunities, prospects and win new customers.
Cost Cutting
Customer Relationship Management makes sure that you target only those customers, who are actually interested in your brand. By understanding your customers, you can stick to your their preferences and not waste your time and money on non-profitable aspects. This will help you maximize your business sales and profits.
Why Choose Talygen's CRM Software?
Talygen, the leading business automation software, offers a comprehensive Customer Relationship Management tool which empowers businesses to manage prospects, leads opportunities and clients.
Talygen allows users to manage, organize and synchronize their business processes with robust features such as automated invoices, documents, follow up assessments, real-time analytics, CRM software screenshots, CRM message board and many more.
Here are some of the defining features of Talygen's CRM module.
Bulk Import of Leads, Prospects, Opportunities, and Clients
With Talygen's CRM system, users can easily manage Leads, Opportunities, and Clients. Now, there is no need to manually enter the details of customers, users can import or export leads in bulk.
Automatic Follow Ups and Reminders
Talygen has an automatic follow up and reminder feature that helps to streamline the management of a large number of leads at a time. Users can create a follow-up reminder to communicate with clients via different modes of communication. They can set reminders on specific days as per their requirements.
Conversion from Leads into Projects
Users can seamlessly make budget estimate with Talygen and quickly send it to the client for approval. Once it is approved by the client, the team can start working on the project. Project Managers can easily track the tasks, set goals for team members and coordinate workflow within the organization.
Additional Owners
Talygen's CRM system allows Project Managers to create Additional Managers for leads. Additional Managers are basically the acting manager of the lead. An Additional Manager has all the rights and responsibilities of the Project Manager so that work does not get affected in the absence of the main manager.
Final Words
In this cut-throat competitive business environment, companies need to have better customer relationships to attain soaring business growth. CRM or Customer Relationship Management is the best way to streamline customer relationships, automate your work, and cut down the workload of employees so they can easily focus on their assigned tasks.