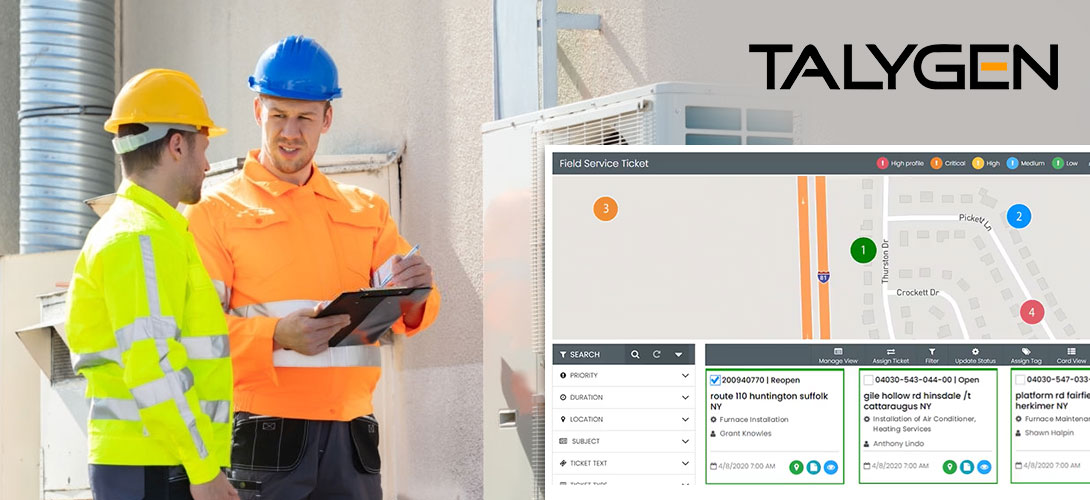 An HVAC Field Service Management has complex and lengthy work culture. From job scheduling and dispatching to technician tracking, everything needs dedicated HVAC Software.
If you think, why HVAC software? Nowadays, it is impossible to manage fieldwork for both field managers and technicians manually. This is where the best HVAC software is capable to reduce the work burden and boost the work efficiency of field operations. Thenceforth, having the best field service management software has become a need for not only HVAC but a majority of sectors.
Now, what about if you got all the mentioned functionalities in one software to manage your HVAC field practices. Yes, it is possible!
You will find a number of HVAC field service management software that facilitates you with comprehensive FSM Solutions.
Introduction to HVAC Field Service Management Software!
An HVAC Management Software can empower your field services with work efficiency, boost productivity & effectively manage field operations. It features a lot of state-of-the-art functionalities that upscale your work productivity and customer experience. The best thing is it is a cloud-based software that simplifies workflow by automating & effectively optimizing every practice. It is mobile-friendly that can easily access anywhere and anytime.
Today's businesses need a homogenous work culture that an HVAC business can easily expect from a top field service management software. You will find a lot more advanced functionalities that can help you to stand up a growth-oriented HVAC business, including;
Automated Scheduling & Planning
Route Optimization
Technician Tracking
Inventory Management
Work Order Management
Real-time cloud data storage, etc.
Why has HVAC Software become crucial for HVAC Industry?
Undeniably, The HVAC Industry has highly progressed since the advent of HVAC software. It allows HVAC field businesses to go online & adopt automated technologies to simplify & upgrade their work culture. Now, everybody is seeking the best HVAC Software and taking the innovation game to a high level.
We all know that technology is the best contributor to the progress of the entire HVAC sector. It plays a crucial role in satisfying customer experience & growth demand of business.
Did you know the worldwide HVAC industry is expected to grow up to USD 277 Billion by 2025?
Well, Customer Satisfaction is closely related to the HVAC industry as Heating, ventilation, and Air Conditioning is an everyday need of human. This is where a top field service management software helps businesses to deal with every service effectively & efficiently, which leads to customer satisfaction along with business growth. Due to that, HVAC Software has become a significant need for HVAC businesses.
Wrap-Up
In wrapping up, it has successfully cleared that FSM Software is a worthwhile investment for HVAC businesses. Well, HVAC trends come and go, but a centralized solution is an all-time need of every business. This, in turn, the best HVAC software offers effective and centralized software that manages the customer service team & upscale productivity of field technicians.
If you are not using FSM Software yet, you don't need to concern! With Talygen, you can simply automate & optimize your HVAC field business in just a few clicks. It helps you turn failure into opportunities by effectively & efficiently managing your field business. It allows you to retain a lot of time, reduces your work burden, and renders excellent service.
So, what are you waiting for? Explore more advanced features and signup Talygen today at https://talygen.com/freetrial.