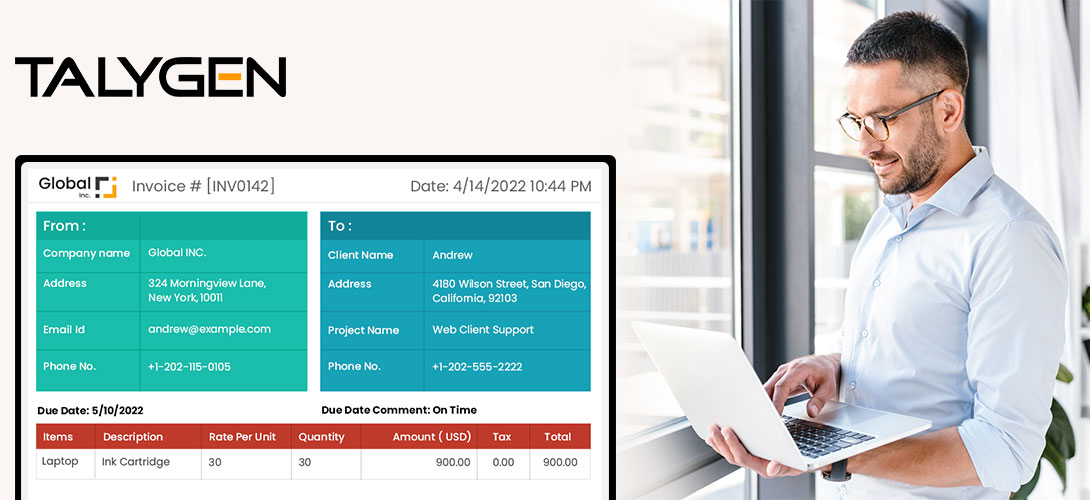 All companies need efficient ways to track and send invoices for projects. In the past, companies would use pen and paper to track invoice information. These days, businesses prefer to use project invoicing software.
While choosing project billing software, individuals or businesses always have questions that need to be resolved and answered to help them make up their minds and choose the best online invoicing software.

This blog post discusses some common and essential FAQs related to project invoicing software. Take a look:
Should I understand automated invoicing software?
Before using accounting and invoicing software, every individual must know what invoicing is all about and what online invoicing software is designed for. Though invoicing tools are powerful solutions to streamline invoicing workflows, a basic understanding of how to utilize the software for its benefits is necessary. The software does everything automatically, but you need to incorporate it into your business to make it run effectively.
Which project invoicing software is right for my business?
The market is flooded with plenty of invoicing tools best designed to satisfy invoicing needs of various industries. There are no one-size-fits-all solutions, so looking forward to the top-rated tool that suits your business needs is imperative. To find the best project billing software, you must be sure that it features electronic invoice creation, real-time reporting, invoice tracking, inventory management, and more. Above all, the software must be user-friendly, scalable, and have an intuitive user interface. Also, the invoicing software should have a web-based mobile app that you can use to automate and manage invoices anytime from anywhere.
Can I track payments with automatic invoice software?
Yes, the invoicing solution keeps every record of sent invoices and payments received. The user can automatically create and send multiple invoices to clients simultaneously, and the payments can be received quickly and securely. The ideal solution provides a 360-degree dashboard with invoices and payment details. You can get better insights and visibility into paid and unpaid invoices, clients' payment status, and more.
Who can use online invoicing software?
Both individuals and businesses can use online invoicing software. Multiple industries can leverage the software to get the benefits of streamlined invoices. Any industry can utilize project invoicing software based on needs. The most advanced invoicing software offers feature-rich invoicing. Enterprises of all sizes can boost their revenues with automated project invoicing software.
What are the benefits of project billing software?
Project invoicing software offers numerous benefits to organizations and helps simplify their business invoicing in minutes. The benefits are listed below.
Faster Tracking: Invoice tracking becomes easy with modern project billing software. Quick tracking helps businesses to get paid on time.
Customization: The project billing software offers easy customization. The streamlined communication made client management easy and transparent.
Professional Templates: The range of pre-defined templates in online invoicing software help businesses generate elegant invoices. You need to choose the best template for you.
Real-Time Communication: The software fosters communication among the clients and invoicing department. The integrated calendars automatically get updated to notify clients of pending payments.
Personalized Dashboard: The dashboards in automated tools summarize entire project details on a single screen. It provides every detail, such as Overdue, Invoice Date, Average Time & Days to receive payments, and more.
What things to ponder when selecting the best-suited invoice management tool?
When deciding on an online invoicing software system, you must consider the following:
Know Your Requirements
Decide Your Budget
Check Ease of Use
Identify Integration Requirements
Scalability and Flexibility
Compare Features with Competitors
Talygen is the correct solution for invoicing in small to large businesses. This web-based software streamlines the tedious job of tracking and organizing business expenses and simplifies creating error-free invoices. The information is efficiently organized with the modern invoicing software, which helps design professional invoices. To learn more about Talygen's online invoicing software, visit https://talygen.com/Online-Billing-And-Invoicing-Software.