Thursday, November 15, 2018 | Time Tracking Software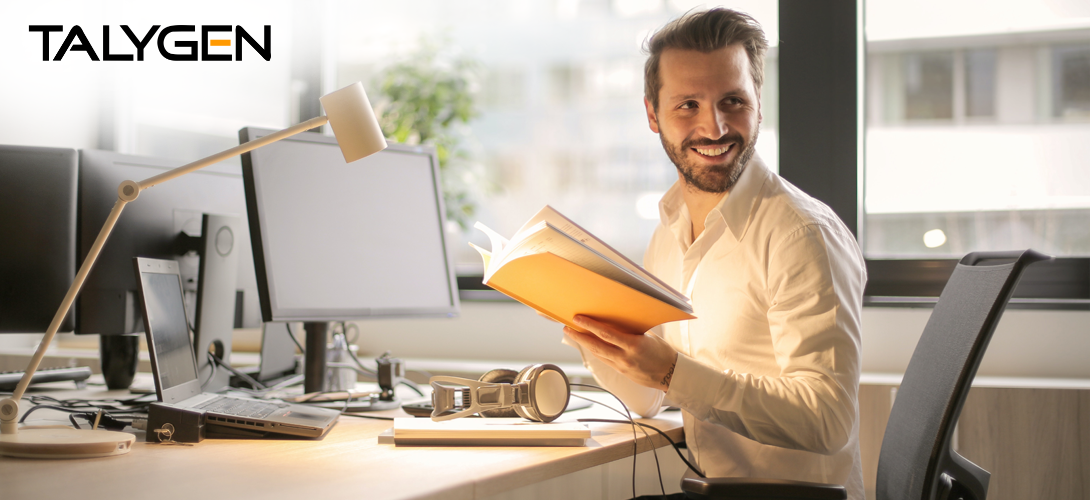 Whenever any organization expands, its employees want a desirable space to connect with each other to disseminate necessary information and perform with the best of their abilities. An organization can only achieve their goals if team members can get access to all the information and knowledge on time.
A Knowledge Base System is the center of knowledge for any organization. A Knowledge Base Solution is a highly useful tool for an organization. This is a single bunch of information pool which is always accessible, updated and makes way for employees to discover new insights. It enables employees to create and disseminate information (articles) within the organization.
Talygen, a leading business development automation service provider offers a very easy to use Knowledge Base System which provides a plethora of useful features to help organizations in achieving organizational goals in much more easier manner. It not only provides comprehensive and important information about an organization but also creates resources, as in articles, for the proper distribution of information.
Here are five reasons you should invest in Talygen's Knowledge Base Module which allows companies around the world to improve different kinds of tasks within a company:
Categorization of Articles
Categorization of articles is the stepping stone for any Knowledge Base Solution. It helps in organizing articles into different categories for effective distribution of articles among employees. Talygen's Knowledge Base System enables users to define articles into a number of categories. This categorization of articles promotes effective data dissemination. When you add an article to a particular category, it becomes easier for team members to know which article meet their requirements.
Transfer of Writing Responsibilities
As business increases, the need for plenty of information and documentation also increases with time. Scaling capabilities of the companies is also piled up with time. Talygen's Knowledge Base System provides assistance for easily transferring the article writing responsibilities from one team member to other. This is a very comprehensive feature of Talygen which is really useful when any team member is not available to perform their given task.
It also allows users to save and retain an article as a draft. This helps them to make any final changes in the article if required before publishing it for everyone. It increases the efficiency by allowing users to switch in and out between the tasks and get back to the same article to finish it off in time.
Effortless Collaboration with Clients
Collaboration these days has become an integral part of business organizations to perform their day to day tasks. It is not only useful for internal management of an organization but also beneficial for collaborating with clients. Talygen's Knowledge Base Solution is customized in a way that clients can have access to the articles as per their requirements. While creating an article, Managers can give article access to clients (through enable or disable functionality), so that they know about the progress of the project. This feature makes a segmentation in which there are two types of articles, one is the company only articles and others are clients based articles.
Security and Privacy of Articles
Talygen's Knowledge Base System always ensures high-end security and privacy of articles shared by Managers to their team members. There are number of security checks provided in Knowledge Base Module that allow users to maintain privacy. Project Managers can view, track and manage all the shared articles among team members. Knowledge Base Module allows Managers to put restriction on readers from copying any content of the articles. This ensures full-proof security of articles and also nullifies the possibilities of inappropriate data intruding activities.
Personalized Knowledge-Based Repository
Database is a real key to success for any organization. It is the ladder to which every organization climbs through and attains desired goals. Talygen's Knowledge Base System allows organizations to create their own personalized knowledge base repository. Important articles and data related to the company could be stored and become a reservoir. This feature helps in improving and streamlining the entire operations of the organization. Team members can easily retrieve any information and data of their use at any time.
Final Words
An excellent Knowledge Base System is one of the most important requirements for an organization's support checklist. Keeping this into mind, Talygen's intuitive Knowledge Base Module is one of the best comprehensive solutions to share important documents/articles among team members and clients. Try out this intuitive software now and experience a faster execution of your knowledge base management.