Friday, December 09, 2022 | Employee Management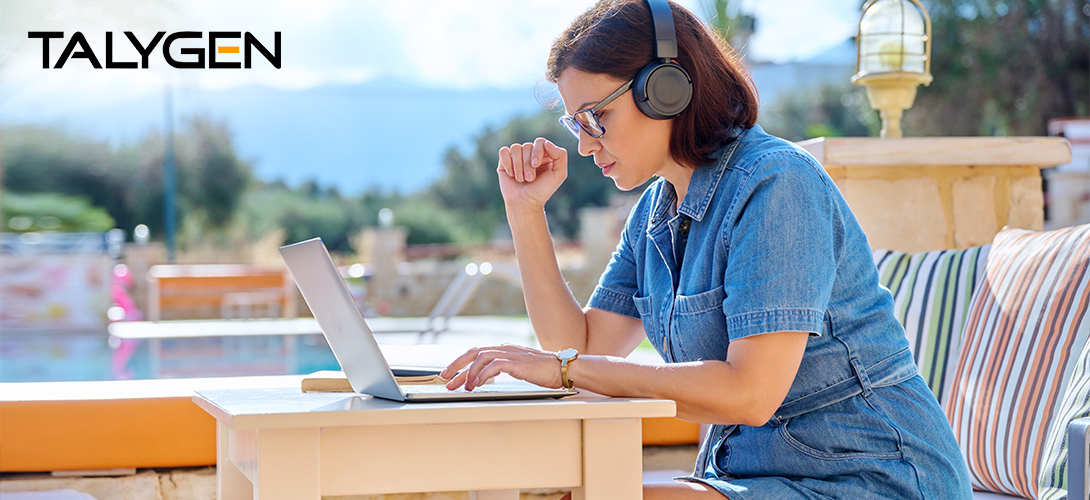 The remote employee monitoring and management field has undergone major developments in the past few years. According to experts, remote employee monitoring will keep developing and growing throughout the decade.
The evolving remote employee management trends categorize into board patterns with organizations' changing and advancing requirements. You will find that the 2022 remote employees are significantly different from the prior workforce, so your remote employee management strategies should change to grow in the competitive marketplace.
Remote employee productivity maintenance, mobile accessibility, and automated analytics are significant trends that will fundamentally affect how organizations manage their employees in the coming years.
Every organization is consistently improving its remote workforce management strategies. The most significant remote employee monitoring trends in 2023 depend on some improvements that will further evolve. Therefore, it is vital to know how it could affect your business and how you can strategize to stay ahead of your competitors.
1. Helps in Performance Improvement
As advancement changes, so do the business environment needs. Every business will require upgraded skills in the coming years, and existing employees should be prepared to adjust.
This is where remote employee monitoring comes in. It provides a solution for keeping track of employees' progress towards these objectives consistently, and by utilizing the monitoring details, employers can estimate employees' productivity.
These remote employee monitoring software empower organizations to recognize which abilities are generally sought after and which ones they need to grow inside or improve.
2. Managing Remote Teams Globally
As organizations employ worldwide talents working at different corners of the globe, where remote employee monitoring will turn out to be a more significant need. WFH employees won't have the option to walk into the supervisor's office and resolve issues; meanwhile, wfh employee monitoring software keeps all the worldwide employees monitored and connected through a single platform.
Managing a worldwide remote workforce will become simpler with remote employee monitoring software. It helps employers to get complete visibility of remote employees and maintain their workflow requirements and efficiency. In addition, employers can monitor what they're dealing with, how long they require finishing assigned tasks, and how long they spend on their projects.
Remote employee monitoring software assists managers in determining issues early on. Managers will be alerted if employees spend working hours scrolling through social media or doing other non-work related activities.
3. Security Concerns
The risk of cyber-attacks is rising daily; meanwhile, organizations should work harder to ensure sensitive data isn't leaked to the general public.
Remote employee monitoring software can help businesses reduce their data security concerns. This cloud-based software keeps track of every activity performed by users. Furthermore, employers can restrict their data and give access to authorized users only. So keeping up with data security will be one of the best work-from-home monitoring trends for businesses.
4. Mobile Accessibility
The demand for mobile-friendly remote employee monitoring software is increasing across the marketplace. This is because a maximum number of remote employees utilize their smartphones to get their work done, speak with associates, and perform other tasks while away from their desks.
A cloud-based advanced remote employee monitoring software solution features mobile accessibility to leverage remote work management. It allows a remote workforce to access their work details and essential documents anytime and anywhere on their smartphone. Furthermore, employers can also effectively track their employees via mobile phones.
5. Time and Attendance Management
The demand for time and attendance management is increasing as businesses go digital. Remote employee monitoring software can assist employers with tracking work hours, leaves, getaways, and absences. Employers can also utilize this software to follow and accurately evaluate their long periods of work and the employees who are not completing their working hours. These solutions make it more straightforward for businesses to keep up with consistency in a more simplified and cost-effective manner.
Most importantly, employers don't need to manually track each employee's time and attendance. As a result, it saves a lot of time and human effort that employers can utilize in other core activities.
The future of remote employee monitoring is efficiently evolving. Every business should implement remote employee monitoring software to stay ahead in the market and keep the business running smoothly.
Talygen is a globally-renowned best work-from-home monitoring software designed to help businesses of all sizes and industries grow with evolving technology. Talygen features advanced time tracking, screenshot capturing, webcam tracking, and a lot more functionalities under a single pane of glass. To learn more, book an online demo at https://talygen.com/.