Wednesday, June 09, 2021 | Remote Team Management Software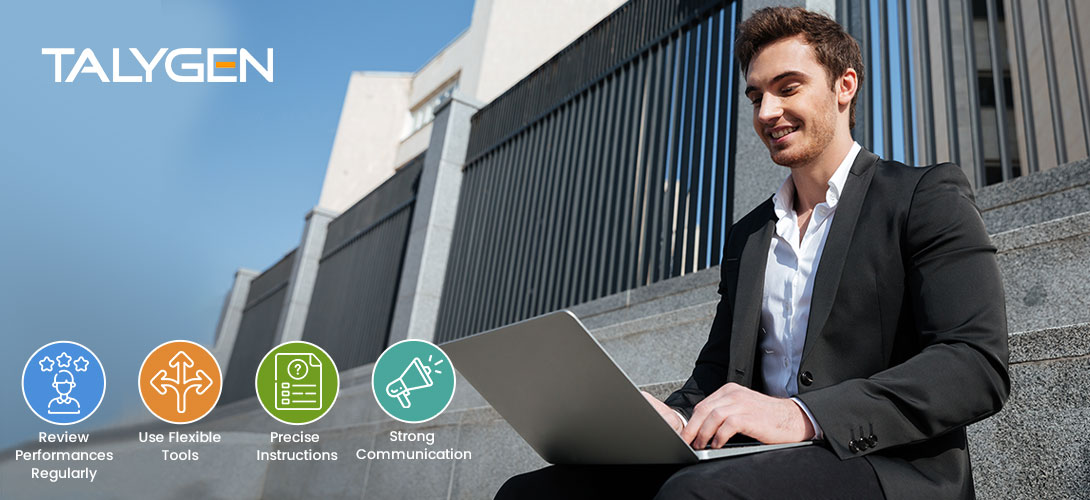 If you are the manager of remote employees, it can be difficult to know what your team is working on. With so many distractions and temptations available online, it's easy for them to slack off or procrastinate. This is why remote employee monitoring becomes important for all, not only the enterprises.
Remote employee monitoring is a way to keep employees productive and accountable for their work by monitoring what they are doing on the computer during working hours. It allows employers to see exactly who is typing, uploading or downloading data from company servers as well as how long it has been since their last keystroke.
This blog post will provide 4 tips recommended from experts in order to help monitor your staff remotely.
Make Sure Your Review Performances of Your Employee Regularly
Reviewing the performance of your employees is as important as managing them. The more often you review their work, the better they will be on improving and mastering it because this way your employees are always aware of exactly what to do in order to keep up with expectations. With regular reviewing of their performances, you will keep your remote staff motivated and you also get to highlight their achievements.
Use Flexible Remote Employee Monitoring Software
The software that you use to remote employee monitor your staff should be flexible enough in order for it to accommodate any changes and new initiatives with the company. This way, if a new team or project is created, then there will not be an issue as long as the remote monitoring software can adapt to these changing needs. Modern remote employee monitoring software are packed with some of the most advanced tools and features, such as time tracker, screenshots, and cloud-storage.
Be Clear with Instructions to Remote Staff
It is important that you are clear about your expectations when it comes to remote employee monitoring. Some managers may think they can do this on their own, but the truth of the matter is that there will be a better outcome if these instructions come from management.
Establish Strong Communication Lines
If you are a remote worker, then it is imperative that the lines of communication with your team and management be strong. This way, if there is any confusion or miscommunication between those parties, they can come together to solve these issues before it leads to bigger problems.
Conclusion
These were the top 4 remote employee monitoring tips to keep in mind. There are other remote worker monitoring solutions out there, but the key is for you to be mindful of your specific needs and then make sure that they match up with a solution.
Try Talygen's Remote Employee Monitoring Software for FREE and explore some of the best remote employee monitoring tools today! Monitor employees from anywhere, anytime with Talygen.