Wednesday, August 20, 2014 | Time Tracking Software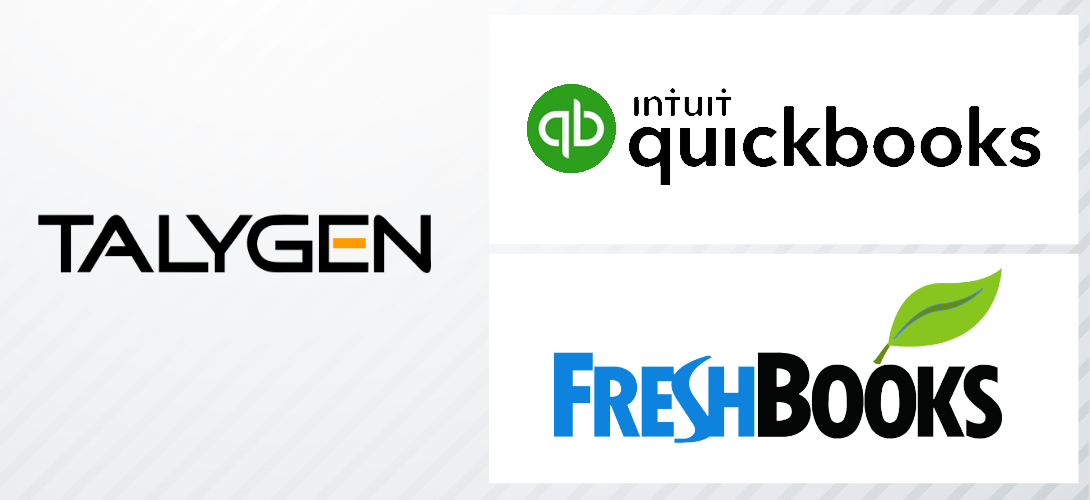 Talygen now provides seamless transfer of invoice and billing data through its integration with QuickBooks and FreshBooks. Users of these two popular cloud-based invoice tools can automate their businesses through Talygen, without giving up their existing invoice software.
QuickBooks and FreshBooks have been chosen because they are the two most widely used online invoice software in North America. They have a solid presence in many other countries, too.
QuickBooks is the most widely used paid online invoice software in the United States. More than 1.57 million people, spread across 124 countries, use it in a dozen languages. FreshBooks has its presence in 120 countries. In America, it has helped more than five million people send, receive, print, and pay invoices since 2003; when it was created.
Talygen was receiving a number of clients who were also users of either of these two software. For businesses, it was a challenge to transfer their existing data from QuickBooks or FreshBooks into Talygen. A lot of them were not ready for big changes because they considered it was inefficient - particularly in medium and large size businesses - for them to retrain their employees, or learn to use a new invoice system (Talygen invoicing) themselves. So a few months ago, the technicians at Talygen came up with a simple solution - integration.
Integration combines the best of both worlds. It brings to businesses the multiple capabilities of the Talygen business automation suite, without taking away from them the option to use either of the two most popular online invoice tools in America. It makes businesses more capable and gives them more choice.
Talygen automates more than a dozen business processes - including human resource management, time tracking, and customer relationship management. Integration guarantees that businesses can automate all these process, without giving up on convenience (QuickBooks and FreshBooks). They can have their cake, and they can eat it too. It is a much-desired combination of power and convenience. It makes the PC Magazine's favourite CES 2014 tool, Talygen, more irresistible.
Talygen is available for a no-strings-attached 30-day free trial. The trial can be activated after filling out a short form on the Talygen site.