Unassigned Tickets
In this Section, the user can manage the unassigned or open tickets. To Manage the Tickets, follow the below given steps.



For an instructional demonstration video click here.

1. Go to Full Menu > Ticketing > Unassigned Tickets
2. Click on the Ticket's Subject to manage the ticket.



ADD NOTES
1. User can add notes to the ticket.
2. If resolved close it from Status bar and click "Update".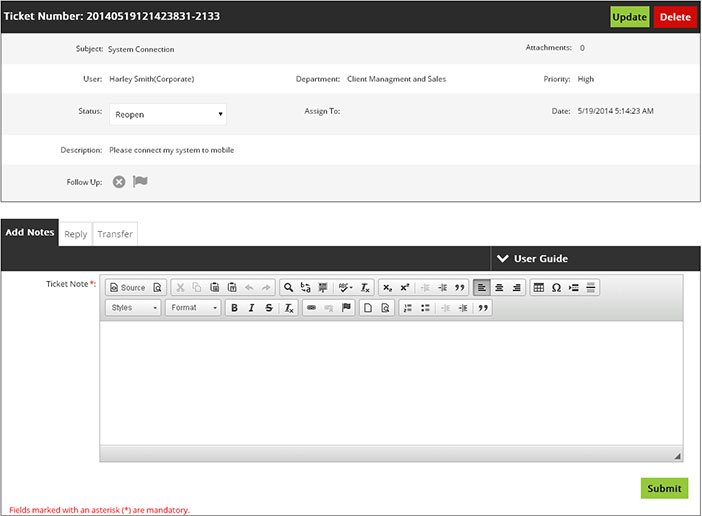 3. Enter the notes and click 'Submit'.
REPLY
The user can reply on a particular ticket and can also attach files. The user can also keep other User in Cc, who can see the reply. The Reply can be 'Save as Draft' and 'Submit'.
NOTE:
Only one Reply can be 'Save as Draft' anytime. It can be edited and saved again. Multiple replies cannot be saved as draft.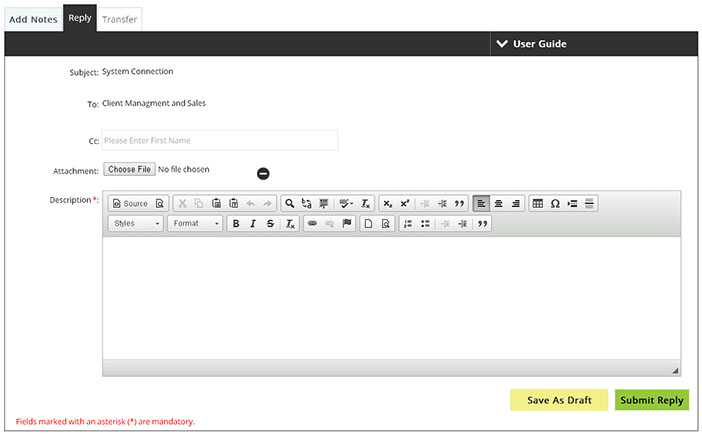 TRANSFER
The user can also transfer the ticket to other Department and user. Enter the required Details and Click 'Submit'.