How to manage accruals?
In this section, user can manage the accruals as per the company location. To manage the accrual follow the below given steps.



For an instructional demonstration video click here.

1. Go to Full Menu > Leave
2. Click on 'Manage Accrual' button.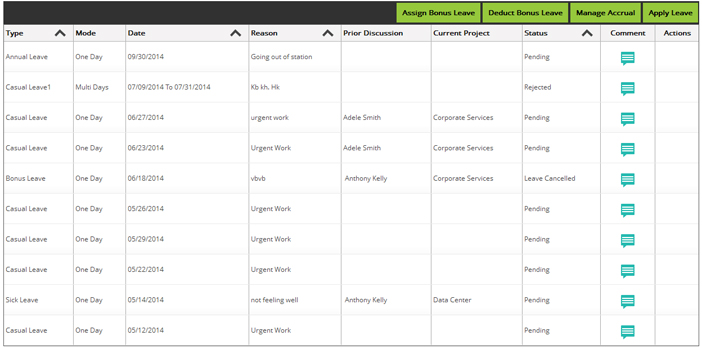 3. Select the accrual date and location.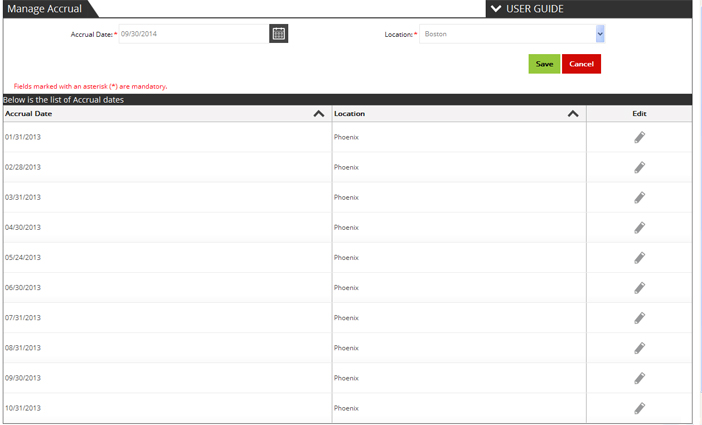 4. Click on save.