Event Venue
In this section, venue for company location is created. To create a new event venue follow the below given steps.



For an instructional demonstration video click here.

1. Go to Full Menu > Event Management > Event Venue
2. Enter the required information.
3. And Click 'Save'.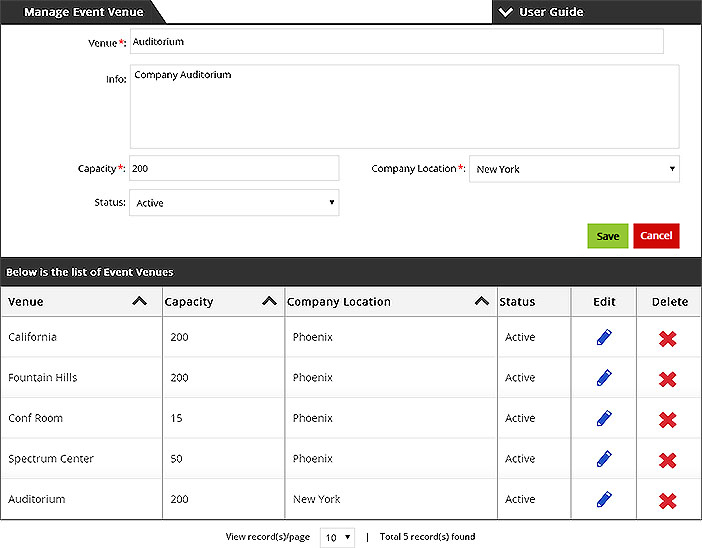 4. Click 'Save' to create new event Venue.
5. To edit the event Venue, click on 'Edit' Icon in listing and edit it.
6. To delete the event venue, click on 'Delete' Icon and delete it.