Email Template
In this section, user can create Email templates. Once the email templates are created provides ease while sending mail in bulk to multiple clients.



For an instructional demonstration video click here.

1. Go to Full Menu > CRM > Email Template.
2. Click the Add icon .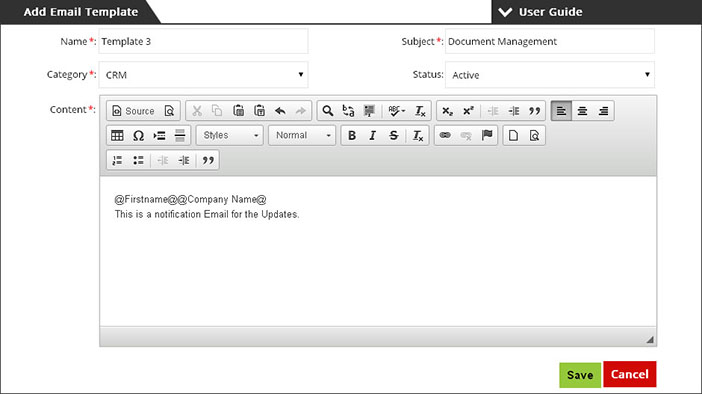 3. Enter the details and click 'Save' to create new email template.
4. To edit email template click on the email template in the listing and modify it.
5. To delete the email template check mark the templates in the listings and click on Remove icon.
6. To search email template enter the details in search bar and click Search icon.