Deduct Leave
In this section, learn how to deduct the leave of a particular user. To deduct leave follow the below given steps.

1. Go to Full Menu > Human Resource > Leave > Deduct Leaves.
2. Enter the required detail.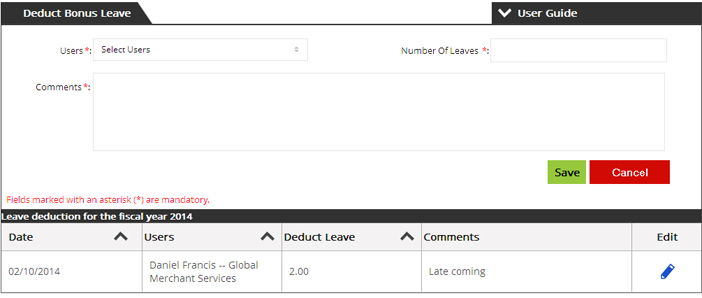 3. Click 'Save' to deduct leaves.
4. To edit the deduct leaves, click on edit icon in listing and edit it.