How to assign Skills to a User?
In this section, skills are assigned to the user. The skill helps in defining the expertise ability of the user in particular field. To assign skill to the user, follow below given steps.



For an instructional demonstration video click here.

1. Go to Full Menu > Configuration > User
2. At the user listing screen, select a particular user.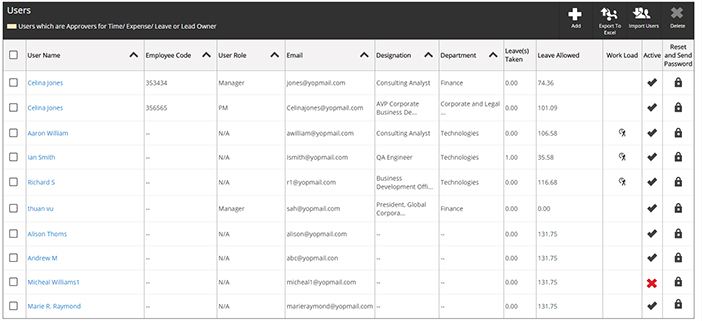 3. Click on 'Skill' tab. To set up the skills, click on add skill icon and select the skills of the user. Click on save to set up skills.






To update the skill, login to assigned user's account.
1. Go to Full Menu > performance review.
2. On performance review screen, click on 'skill' tab.
3. To update the skill, click on it and move the proficiency bar to required percentage.




4. To also leave a comment. Just enter the comment in add comment box and click on 'post new comment' to post it. Then click on Save to update it.