Add Working Week
In this section, the user can learn how working week is set for the particular shift and location. It is helpful in managing the leaves as per working days and offs. To set the working week follow the below given steps.



For an instructional demonstration video click here.

1. Go to Full Menu > Human Resource > Working Week.
2. Select the working days and offs and enter the shift timings.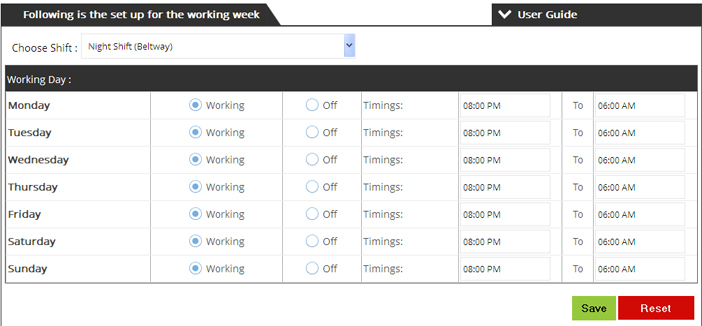 3. Click 'Save' to create working week.