Add Working Day
In this section, user can learn how working day or company holiday is managed as per company location on particular date. To manage working day follow the below given steps.



For an instructional demonstration video click here.

1. Go to Full Menu > Human Resource > Working Day.
2. Select the date and enter the required information.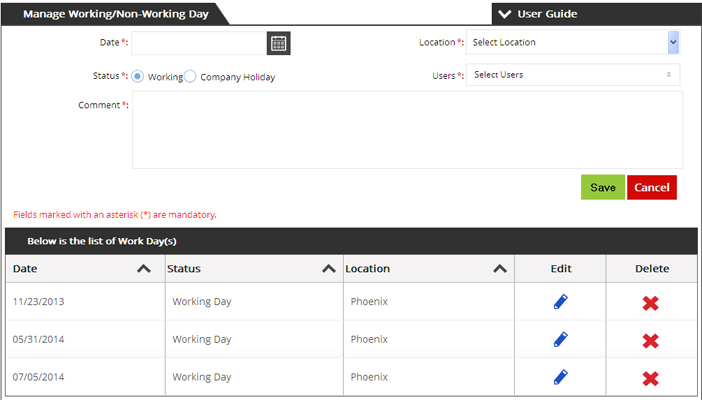 3. Click 'Save' to create Working Day or Company Holiday.

To edit the Working Day: Click on Edit icon in listing and edit it.

To delete the Working Day: Click on Delete Icon and delete it.