Add Task
In this section of project module, tasks are created under a project for the users. To create a new task follow the below given steps.



For an instructional demonstration video click here.

1. Go to Full Menu > Project > Task.
2. Click the ADD icon.
3. Fill in the required information in both tabs i.e. 'General Settings' & 'Advanced Settings'.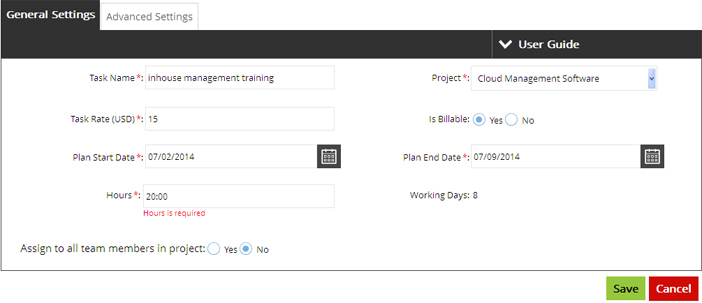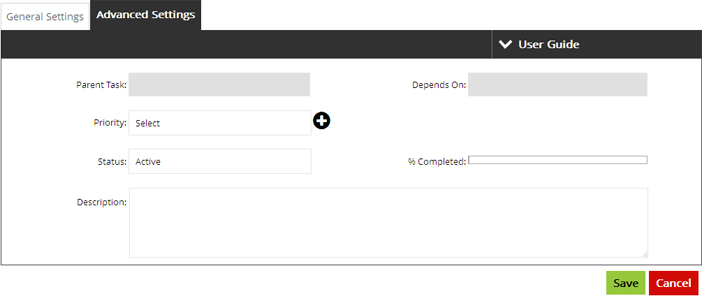 4. Click 'Save' to create it.

To edit: Click on the Task in listing and make the required changes.
To delete: TICK mark the Task in listing and remove it by clicking on Delete icon.
To search the Task: Type the name of the Task in the search bar and click on SEARCH icon.