How to Add Recurring Invoice?
In this section, learn how recurring invoice is created. Recurring invoice are created more than one time- on a cycle. To create a recurring invoice, follow the below given steps.



For an instructional demonstration video click here.

1. Go to Full Menu > Invoice > Add new invoice
2. On Invoice screen, checkmark 'recurring' for creating recurring invoice.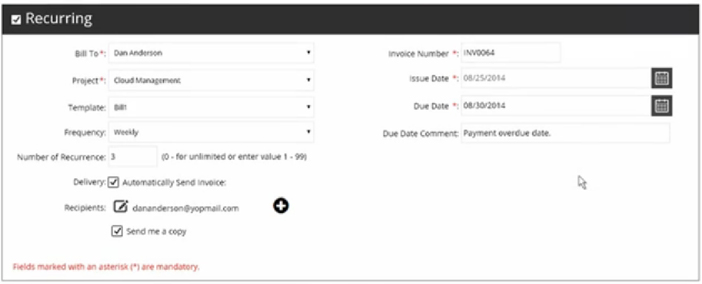 3. Select client, project, template and frequency.
4. Enter the no. of recurrence and checkmark 'delivery' for automatic delivery of invoice.
5. Select the recipients and checkmark 'send me a copy' if you require a copy of invoice.
6. Select the issue date, due date and add due date comments.
7. Enter the item names and item description in invoice items form.
8. Enter the rate per item and units of item.
9. Select if the discounts applied in items 'is sequential' or 'is stacked'.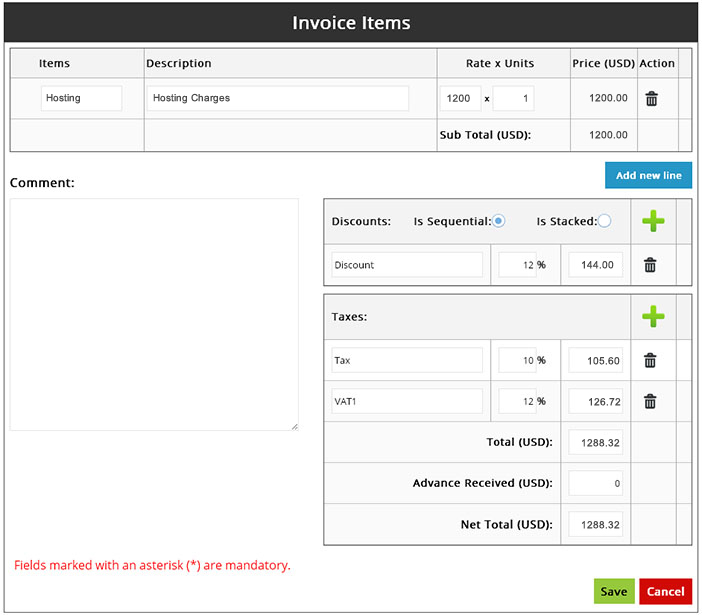 10. Select the discounts and taxes.
11. Click on 'Save' button to create the recurring invoice.