Add Prospect
In this Section, user can Add Prospect, to add prospect follow below given steps.



For an instructional demonstration video click here.

1. Go to Full Menu > CRM > Prospect
2. Click on ADD icon.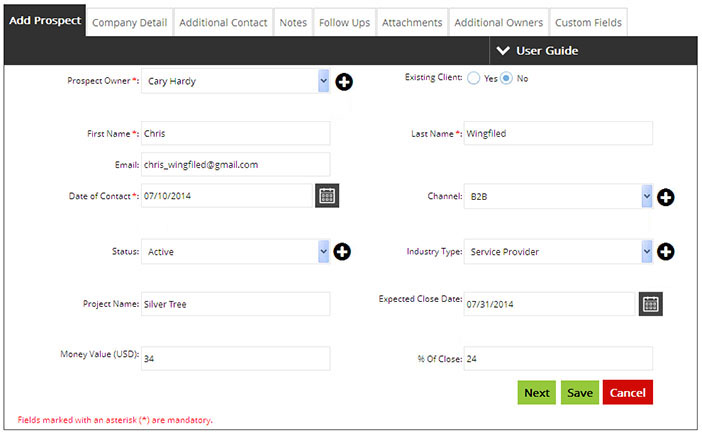 3. Fill the required information.
4. Click 'Next' to add more details.
5. Fill the required information In COMPANY DETAIL tab and click next.






6. To Add ADDITIONAL CONTACT to the prospect click on Add Icon.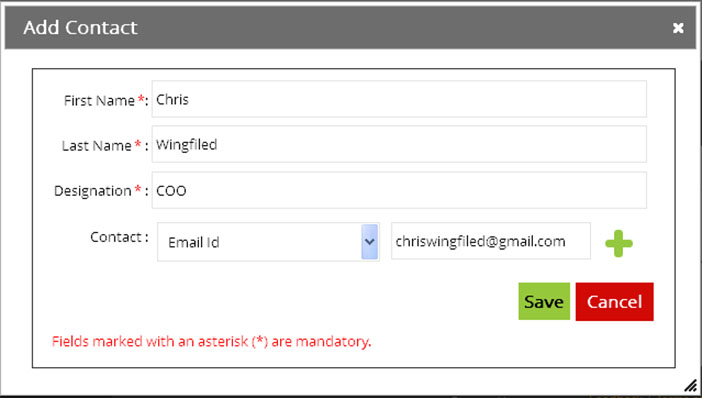 7. Enter the information and click 'Save'.
8. To ADD NOTES click on Add Icon.
9. Enter the details and either save as draft or save note.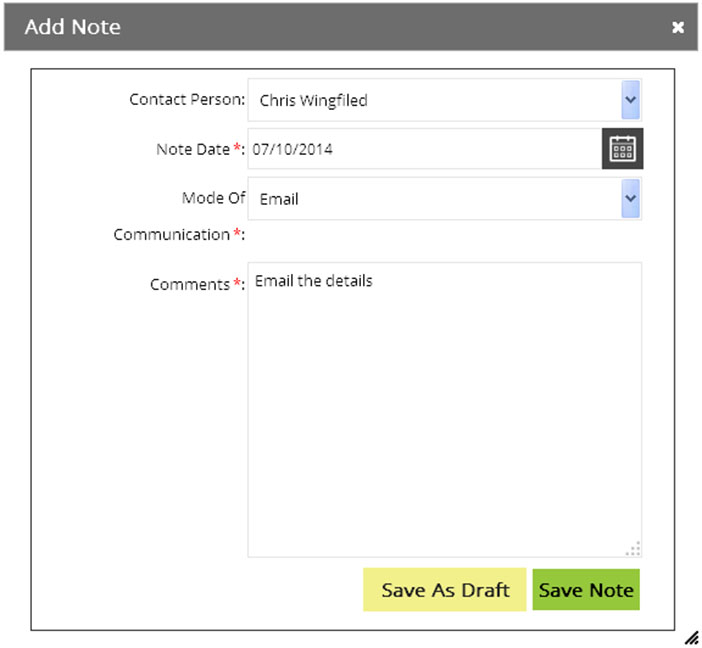 10. Click on Add Icon to add FOLLOW UPS .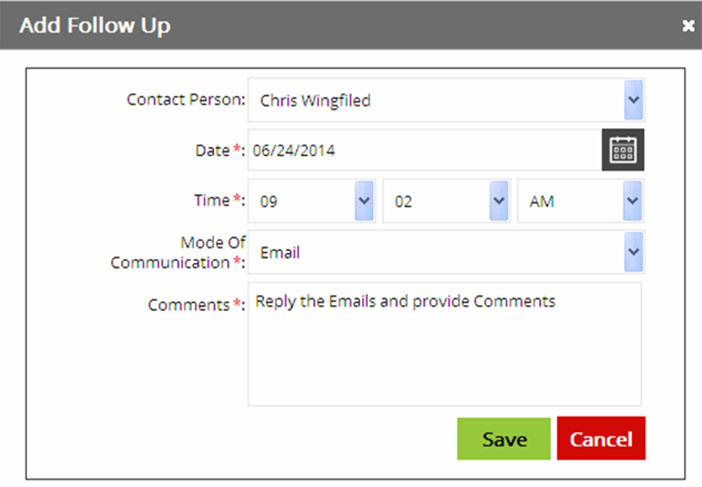 11. Click 'Save' to create the follow up.
12. In the listings, follow up can be edited too.
13. To add any attachment, enter the details and upload the file.





14. Additional Owners

In this section user can add additional owners for the Prospect. To add the additional owners, follow the below given steps.

1. Select the additional owners and check mark the permissions to assign him/her.
2. Click 'Submit' to assign additional owners.