Add New Invoice
In this section, the invoice is created for particular project. To create new invoice follow the below given steps.



For an instructional demonstration video click here.

1. Go to Full Menu > Invoice > Add New Invoice
2. Check mark Recurring Checkbox, if the invoice is periodical.
3. Set the required fields.
4. Mark Invoice- Is sequential- if you want to impose discount on whole amount. Or mark- Is Stacked- if you want to impose discount after every deduction per discount.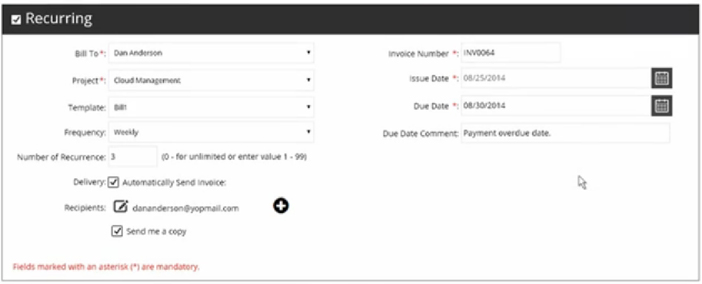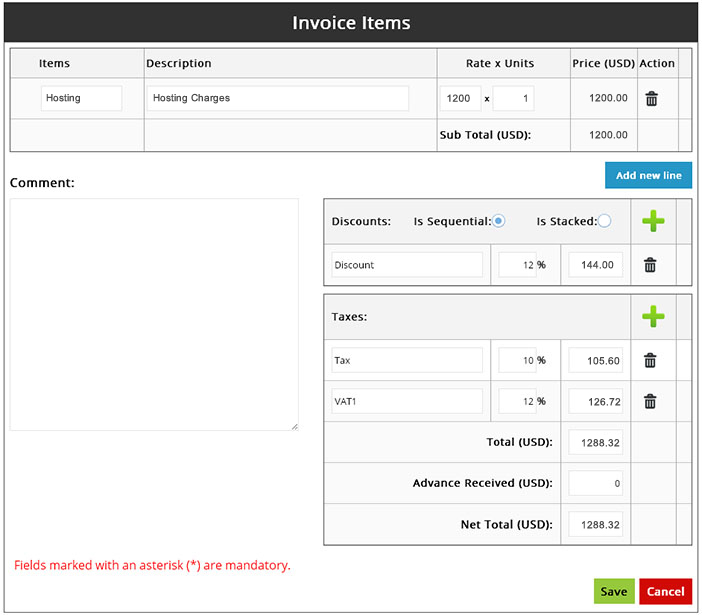 5. Click 'Save' to generate Invoice, otherwise click Cancel.
6. Click Message Icon to send the Invoice. Enter the required information and Click 'Send'.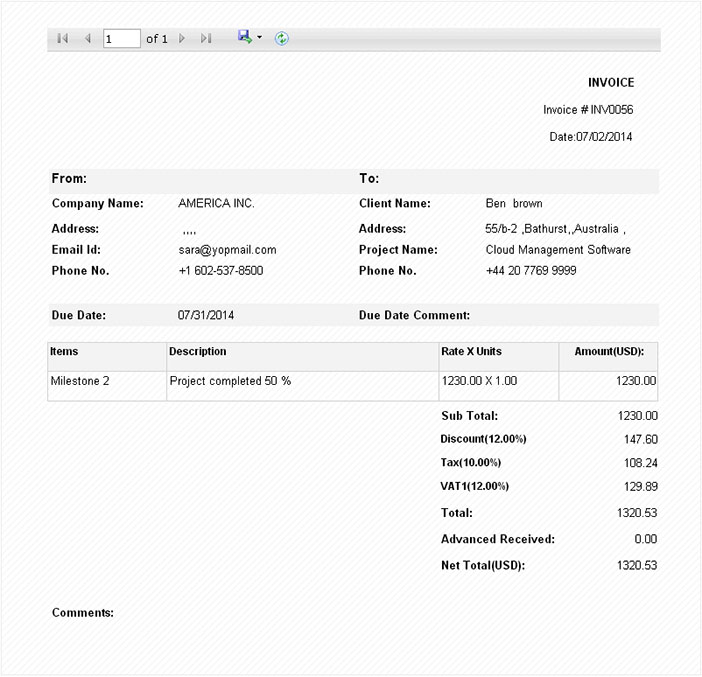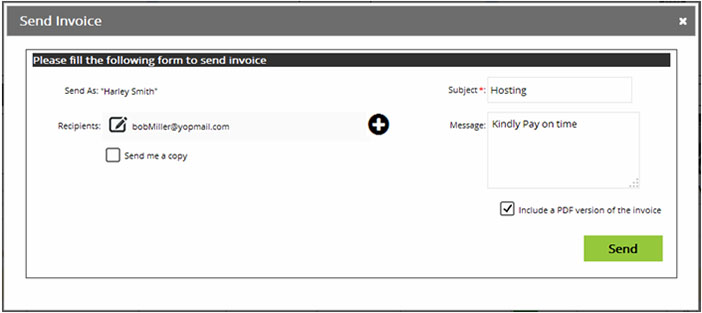 7. To edit the invoice click Edit icon and make required changes.
8. To go back to list click on Back icon and to Delete the Invoice click on Delete icon.