How to post message at message board?
In this section, the user can send message to other users, departments or everyone in the company along with attachment. This helps to save time and eliminates the need of bulk email. To post new message, follow the below given steps.



For an instructional demonstration video click here.

1. Go to Full Menu > Message Board
2. Click on 'Post new Message'.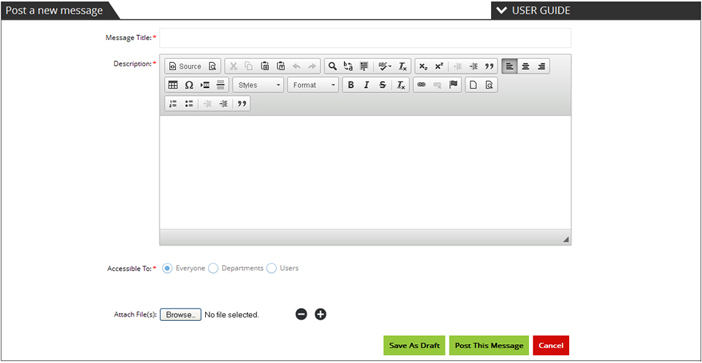 3. Enter the message title and description.
4. Select the accessible to whether users, department or everyone.
5. Click on 'Post this Message' to send the message.