Custom Fields
In this section user can add specific Field for adding more details. To create a new field follow the below given steps.



For an instructional demonstration video click here.

1. Go to Full Menu > Custom Fields > Custom Field
2. Click the Add icon.
3. Set the Required fields.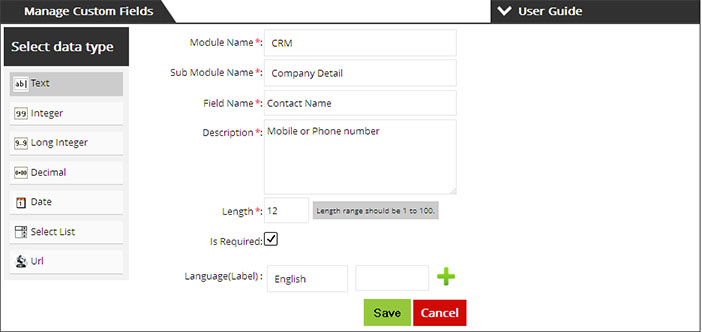 4. Click on Save to create the Custom Field.