Organization Chart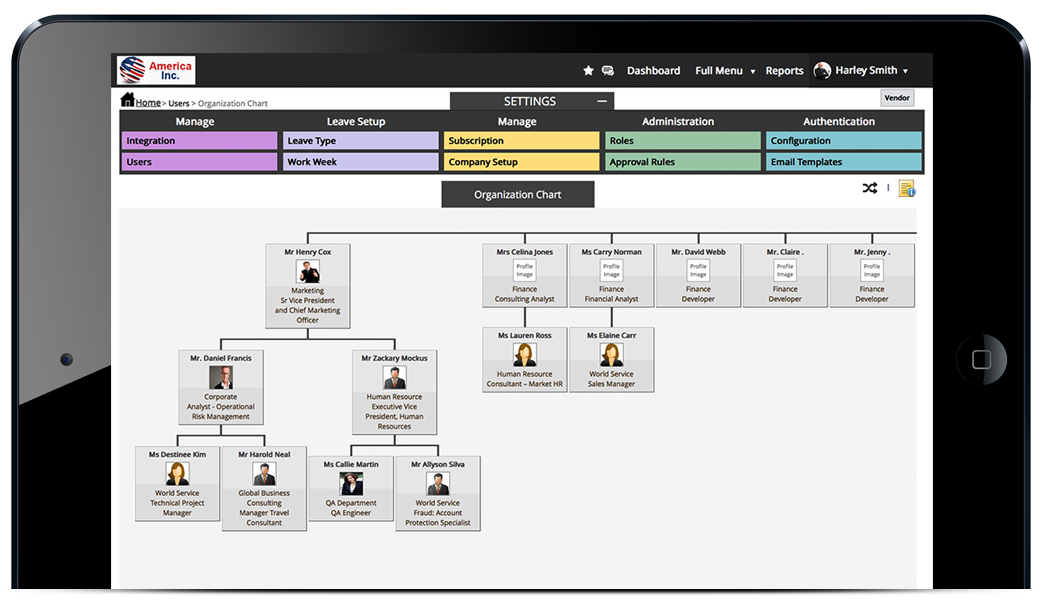 Talygen's Organizational chart is the hierarchical structure of the organization's relationships and relevant ranks of its parts, positions and jobs.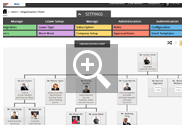 We empowers businesses to seamlessly visualize their workforce and make more informed decisions. With Drag-and-Drop functionality, you can manage your organization at one place. Our primary aim is to empower small and large organizations to visualize their workforce and visualization transforms complex HR information in an understandable format which enables you to make fact-based decisions.
Key Features

Workforce Visual
Talygen provide you the full view of the hierarchical structure or the workforce structure of the organization which represents the relationship in between them.

One-screen Management
For effortless management, we provides you one-screen management of the workforce with Drag-and-Drop feature.

User Detail
Talygen's organization chart provides the user details like name, designation and department at one spot.
Benefits
Build and design organization structure to meet the business objectives.
Defines functional structure of company and its departments.
Helps in knowing the hierarchy of the company.
Helps in knowing the team structure.