Dashboard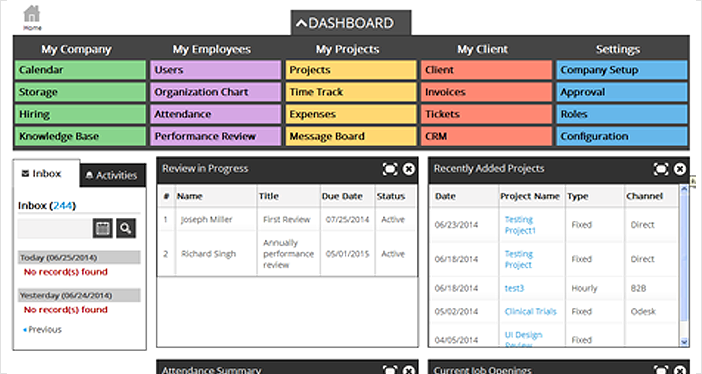 A Dashboard for Multitaskers
Data-driven management can give you a competitive advantage in the marketplace. You can tap into new clients, lower operational costs and increase revenues if your decisions are based on real-time, accurate information. The cloud-based Talygen Dashboard puts latest relevant data at your fingertips.

You can access vital information about your business from a browser window, which functions as the single interface to Talygen's time tracker, project management software and all other modules. This approach to business management comes with several advantages.

You can speed up administration, review a project's status, use the cloud-based time tracker, project performance tracker, view active employees, read and send messages, set up alerts and communicate with clients without switching tabs. The Talygen Dashboard's multiple customization options allow you to create a convenient and easy-to-use web interface, that will keep you updated and help you manage your business efficiently and effectively at a glance.
Key Features

Easy Access to all the Modules
Users can run each module from the dashboard. All the features in the menu are listed on the top for convenience and easy navigation. A user can access the menu anytime and view a complete sitemap for the whole application.

Reports
The Talygen Dashboard features many different report options. A user can pick from them and select which ones will be viewable from the dashboard. Up to 8 different reports can be chosen for quick display.

Inbox
The Inbox is a live feed of all the work that needs to be done. Through Inbox, users have an easy access to notifications, messages and all follow-ups.
Benefits
A mega menu for easy navigation.
Inbox to display alerts, notifications, messages and other information.
A customizable reports section.
Ability to add and delete reports from view.
A Minimum of 2 reports and maximum of 8 reports can be viewed on the Talygen dashboard.
A setup button for the Company Administrator (CA) for complete configuration.
Historical Breadcrumb is displayed on the dashboard and inner dashboard. Up to 8 levels of historical data can be saved.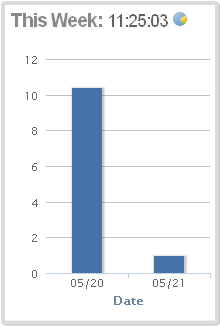 Performances & Stats
The dashboard is designed to give you immediate access to the data that impacts your business; such as employee performance, project progress and how much time is being spent on billable and non-billable tasks. Talygen's project management dashboard is a customized solution that helps you manage employees, internal business operations and tasks easily and resourcefully.