Work Diary
In this section, user can track the time record of a project i.e. the work done on the particular project by the users or complete work done on all projects by all users. To track the work diary, follow the guidelines.



For an instructional demonstration video click here.

1. Go to Full Menu > Project > Work Diary.
2. Select the particular user and project or select all to view complete work done.





Note:-
a. To select all projects > Click 'Select all'.
b. To deselect all > Click 'Deselect all'.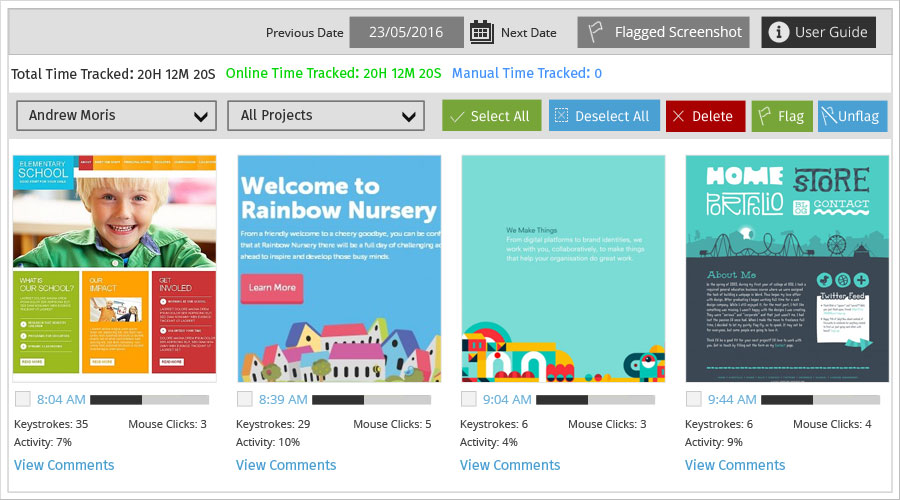 Note:- The user can track the total time worked on particular project or all projects. The online time tracked is the time tracked on desktop application or mobile application. Offline time tracked is the time tracked on web application.
Screenshots will only be visible, if the screenshot functionality is ON.
To turn ON this feature Go to Full menu > Projects > Configurations > Screen Shot Functionality.