How to add a Goal to a user's profile?
In this section, goal is assigned to a particular user. The goal helps companies to evaluate and control performance. To assign a goal to user, follow the below given steps.



For an instructional demonstration video click here.

1. Go to Full Menu > Configuration > User
2. Click on the particular user name and then click on 'Goal' tab.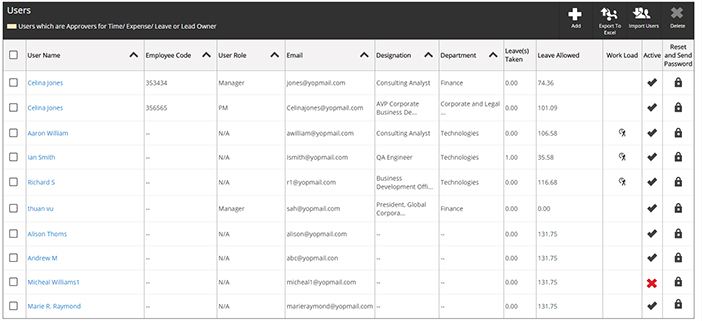 3. Click on 'Add' button.
4. Enter the goal name in title.
5. Select the Start date and End date.





6. Enter the description and select the status.
7. Click on 'Save' to add the goal.

To update the goal. Login from assigned user's account.
1. Go to Full Menu> Performance review.




2. On the performance review screen, click on 'Goal' tab.
3. To update the goal, click on it and move the progress bar to required percentage.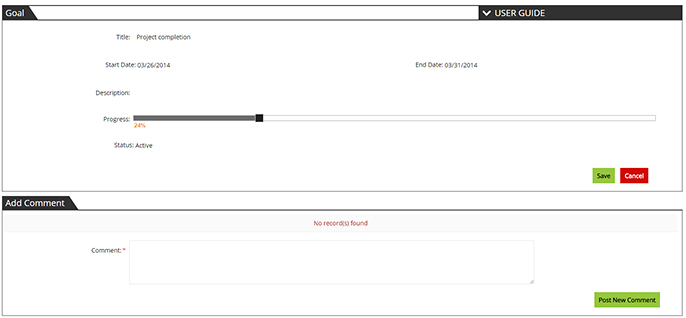 4. Then click on Save to update the goal.
5. To leave a comment. Just enter the comment in add comment box and click on post new comment to post it.