Tuesday, May 04, 2021 | Remote Team Management Software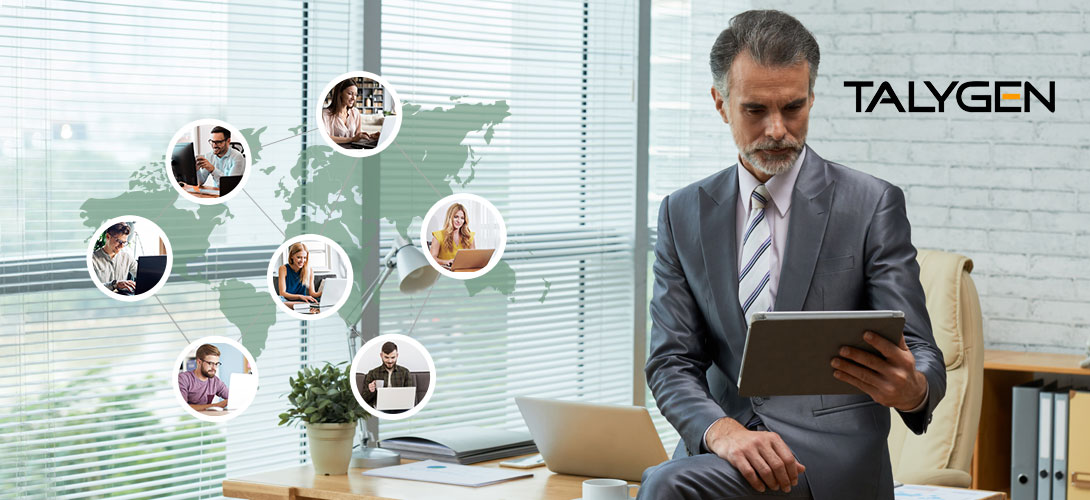 It is becoming increasingly common for employers to hire remote employees. If you have a small business, this might be an option that's worth exploring. However, monitoring your remote employees could be a little tricky and admins have to make sure their employees are working the hours they should be. In this blog post, we'll take a look at six steps that will help simplify your monitoring process!
Steps to Make Monitoring Your Remote Employees Easier
#1 Integrate a Powerful Remote Team Monitoring Solution
Set up a software program that tracks hours and sends reminders about time off. This will make sure employees know when they are expected to work, even if they aren't sitting at their computer all day. There is no need for your employee's manager to stay on top of all their employees and their working. Modern remote team monitoring solutions are packed with all the must have tools and features that simplify remote employee monitoring.
#2 Make Communication Easier for all Employees
Consider using video chat or other tools to keep in touch with your remote workers. A strong and easy communication network ensures zero confusion and better productivity.
Modern communication tools, such as video chat tools and voice chatting tools make sure to create an availability schedule for your team. This will help with scheduling meetings and phone calls while also making it easier for everyone on the team to see when someone is available.
#3 Create and Establish Clear Guidelines
Set up clear guidelines about when it's okay to work remotely, such as during emergencies or when traveling for work. Make sure to communicate these guidelines so that your employees know what they need to do and when.
In the event of an emergency, such as a natural disaster or power outage, make it clear in advance through communication channels how staff should respond. If you have any response plans for dealing with various emergencies at home or abroad, let your remote
#4 Regular Reporting and Analysis
Ensure that all communication channels are monitored so you know when something needs attention. Regular analysis and reporting ensures the admins know the loopholes in their working.
Concluding
These were the 4 major steps you need to know on how to make monitoring your remote employees easier. The key here is to choose the perfect remote employee monitoring solution software for your organization.
Talygen offers world-class and easy to use Remote Team Monitoring Software solution for all kinds and types of business organizations around the world. Packed with tools like Time Tracking, Cloud-Storage, Expense Tracker, and so on, Talygen makes remote work monitoring amazingly easy. Try the Free Trial now to know more.