Storage Report
In this section, Company Admin can check the status of user(s) storage consumption. Graphical representation is also available for the report, for the better understanding of the report.

1. Go to Full Menu > Doc. Storage
2. Click on 'Storage Report' button.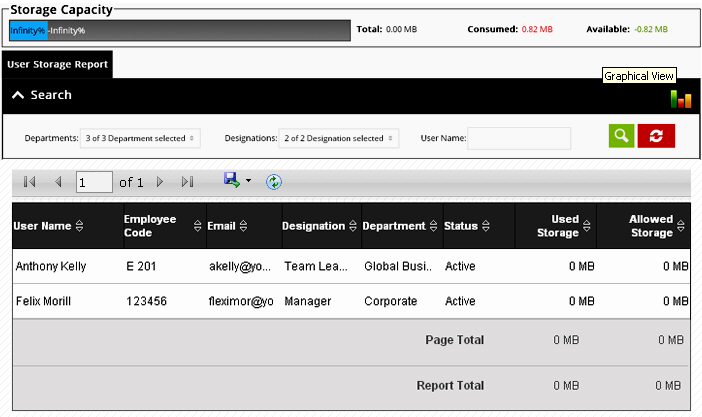 3. To view the Graphical representation click on 'Graph' icon.
4. To go back to the Listings, click on 'List' icon.