Add Approval Rule
In this section, approval rules are created for time, expense and leave. To create rule follow the below given steps.

1. Go to Full Menu > Approval
2. Click on Add icon.
3. Create Rule under Particular Module i.e. Time, Expense & Leave.
4. Select the module and enter the required information.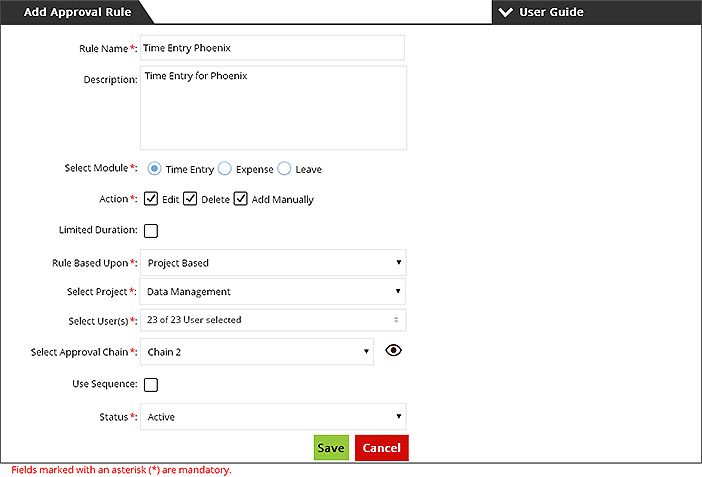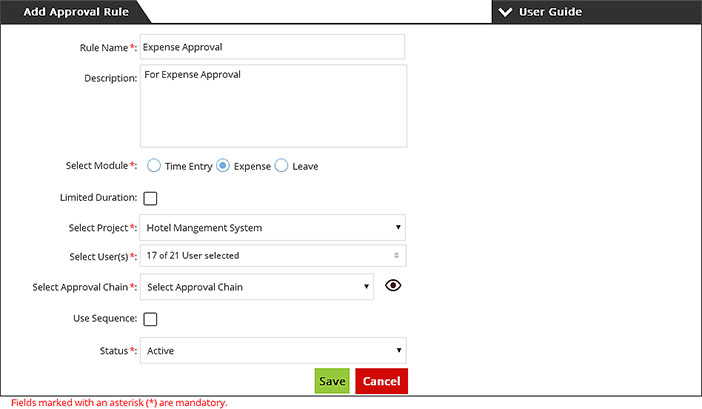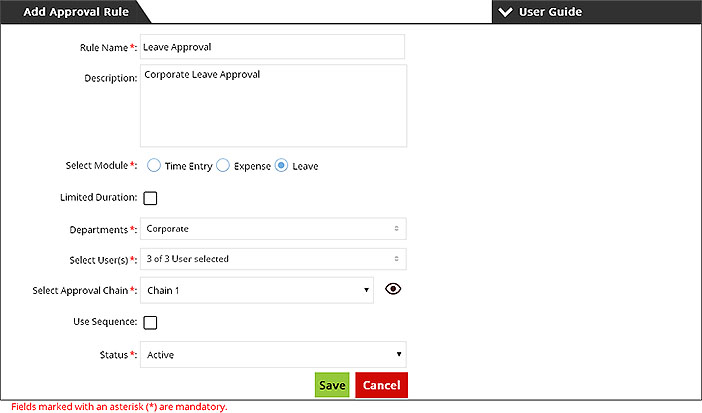 To Edit: Click on the rule in listing and make the required changes.
To Delete: Check mark the rule in listing and remove it by clicking on Delete icon.
To Activate and Deactivate Rule: Click on the Cross Icon to activate or Checkmark Icon to deactivate the rule.
To Search the Approval Chain: Search by rule name, module, approver and/or user in the search bar and Click Search icon.