Wednesday, April 06, 2022 | CRM Software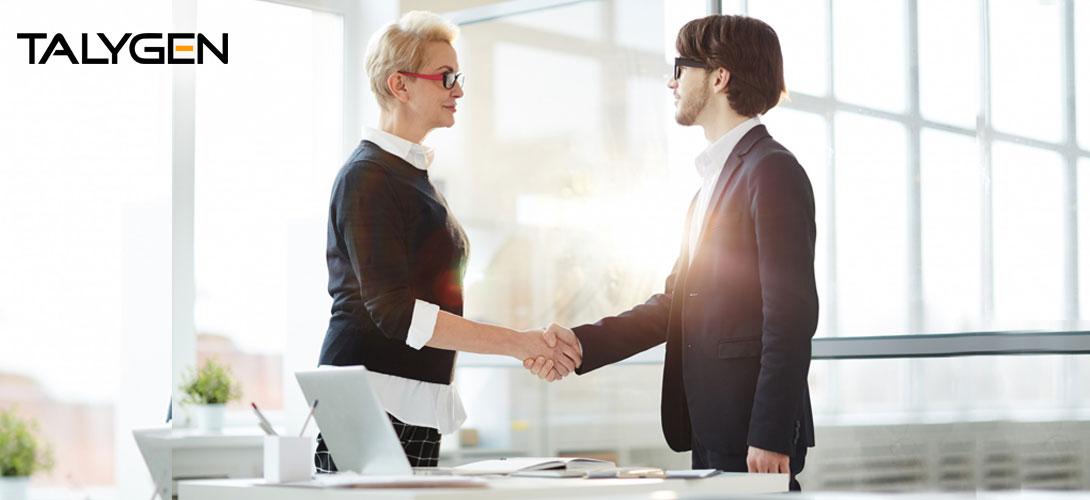 Remote teams have been on the rise for a few years now. More and more companies are getting distributed, but there's also a growing number of freelancers. The rise of working from home and freelancing means that people can now work in a remote environment where they need to stay connected with the rest of their team members quickly and keep track of all interactions between them. CRM software is used in these cases.
CRM Software assists businesses in bringing efficiency, building credibility with clients, and managing the time of remote teams.
If you are a newbie to CRM and want to get an in-depth overview of this Customer Relationship Management (CRM) Software, this reading might be interesting!
Let's start learning about CRM!
What is CRM?
CRM( Customer Relationship Management) software is defined as SaaS software that assists businesses in building solid relationships with their clientele. A CRM system includes information about their contact details, history with the company (e.g., previous purchases), interactions between different team members and the client, and more. Companies of all sizes use CRM software, but it is mainly targeted toward medium to large businesses that have a lot of customers and want to keep track of them in one place.
While CRM software can be used in various ways (e.g., marketing automation), remote teams can use it by setting up different tags. It represents each member on their team and then tags all interactions between them and their clients. This way, it's easy to keep track of all possible interactions and discussions in one place (i.e., the CRM software).
CRM software was first introduced in the mid-1990s. Over the last decade, CRM software has scooped up a significant share in the entire corporate industry. CRM software allows you to simplify your sales/purchase segment and build a more potent and efficient relationship with your clients. It has proved a worthwhile investment for businesses of all sizes and industries.
How do I get started with CRM?
To get started with CRM Software, you first need to choose a platform that can be tailored to your needs. Here, you can consider the best tools for your remote team, like Talygen. Furthermore, CRM allows you to track all interactions between different team members (including freelancers) and customers/clients in an easy-to-use interface. You can also go for a more basic CRM software that focuses on tracking interactions between team members and customers/clients without any extra bells and whistles of some other tools.
After choosing your CRM software, it's essential to get everyone in your company on board with using it properly to know what it can and cannot do. This way, you ensure that all the information is entered correctly and no data gets lost in translation.
You will find many innovative features in CRM that will help you bring an organized and solid customer relationship. Depending on your company's needs, different platforms offer a variety of functionalities such as sending tracking or marketing automation tools. These features might not be necessary for every team, so be mindful of what you need and look for a platform that offers that.
Questions to Ask Before Choosing a CRM System for Small Business
1. How much does it cost?
The most significant decision point is how much companies will be charged for using CRM software for many companies. This can become a massive factor in choosing whether or not to use one of these systems for large companies. Luckily, many CRM providers are available that provide reasonable pricing to small businesses despite offering advanced functionalities. Also, consider trying out a few different CRM solutions to see what fits into your budget.
2. Is it easy to use?
Just because you're a small company doesn't mean that everyone should be using the same system. You want your employees and freelancers to adopt different platforms so they can easily communicate with each other without having to spend too much time on training sessions or adjusting their workflow. Therefore, it's imperative for any CRM software you choose to be user-friendly and easy to learn.
3. How can CRM System help my business?
Beyond the above elements, there are other factors to consider when choosing CRM software for your company. For example, you might want a system that offers robust marketing automation tools, so you don't have enough money or time to spend on hiring someone who specializes in this area. Or perhaps customizable dashboards that provide real-time metrics and KPIs are more appealing than a system that only offers rudimentary reports. For small businesses, it's essential to find a CRM Software that offers functionalities you don't have to pay extra for and fits into the budget.
4. How much data can a selected CRM system handle?
Finally, one of the most considerable is how your business will use CRM Software. If you already have a lot of customers and expect that number to only increase in the future, make sure whichever system you choose has adequate storage capacity, so all their information doesn't get lost or become inaccessible at any point in time. Some of the best CRMs offer unlimited storage space, while others may charge an extra fee that depends on the amount of data you need to store.
After considering all these factors, choose a CRM Software that will fit your company's needs and provide valuable functionalities without breaking the bank or disrupting workflow.
What are the Benefits of CRM Software?
As per studies, CRM Software offers many benefits to businesses focused on improving their sales/purchase segment or building a solid customer relationship. Here, we will zero down on the following CRM benefits that can prove more cooperative for businesses. Let's take a glance below:
● Advanced CRM Dashboard
A well-renowned CRM Software built-in high-end data-driven dashboard that smoothly manages spreadsheets or more data to manage your customer relationships. Some CRM systems offer a graphical presentation for easy data integration. There is also the functionality of building a customized dashboard where you can translate your leads, accounts, and contacts data into actions.
● Lead Management & Organization
The process isn't ended with collecting leads; instead, the actual process starts after collecting a lead. Users must effectively and efficiently manage or organize the leads until they convert into prospective customers. Accessing a suitable CRM system allows you to manage your leads smoothly. CRM Software enables users to create, edit & manage leads diverted by export or import leads. There is also a functionality offered by CRM software is to monitor the log time & activities done with the particular lead. In this way, CRM software assists in managing and organizing a lead.
● Track Sales/Purchase Progress
CRM software is beneficial in tracking and managing your purchasing and sales progress. Efficiently tracking a sale is one of the best traits of a robust CRM. Whether you have an extensive sales team or run a ten-person shop, CRM software helps you track your leads and follow-ups to manage your sales progress. It is the best way to track the sales team's performance and identify any pain points.
● Effective Communication
Alongside the effective use of the sales resources, offering a personalized feature can also benefit your customers. Do you know studies show 86% of customers feel personalized and effective communication performed an integral role in making their purchase decision? In that scenario, the data stored in CRM software can prove helpful to build a deep customer relationship via effective and personalized communication.
● Improve Retention Rate
The best CRM software can also prove beneficial in sales by exposing the highest revenue-generating customers for the organization. It allows you to give a check on the number of individuals who attended webinars or checked your emails. Furthermore, efficient CRM software can also help improve retention amongst your current customers. By analyzing customer behavior, you can develop a strategic sales plan for your customers with CRM software.
Does CRM Affect Small and Large Businesses Differently?
It is one of the highly-talked questions in the corporate world. CRM acts as a marketing memory for businesses, no matter large or small businesses. Major corporations use CRM on a large scale to collaborate with worldwide teams on securing customers and deals. On the other hand, small businesses use CRM software to manage and track their sales or marketing campaigns. Using CRM systems across small or large companies might be different, but the effect remains the same.
CRM can provide you the detailed insights into your customer contact & other records in one place. As a result, CRM allows your business to cut downtime wastage by offering the right needed data about your customer.
If you have a data-driven culture across your business, getting access to CRM software can benefit your business. Furthermore, it can improve your customer service, which results in maximum revenue.
What Can't a CRM System Manage?
A CRM system can't manage your business for you. It needs to be supported by the right culture, attitude, and support from management, so it's crucial to pick a solution that suits your particular team. Also, while using CRM software everywhere is often seen as an advantage, it's important to note that this can make you more likely to be distracted. To fix this issue, you should give yourself some specific times during the day when you won't be expected to work on anything except for your most urgent tasks.
Conclusion
A remote team can succeed when they have good CRM tools that integrate with all team members and allow them to collaborate, share information, and get things done. A CRM (Customer Relationship Management) software system provides you with in-depth customer information, boosts customer satisfaction, and helps you sell more to your customers.
We hope our detailed CRM guide will help you decide and choose the best CRM software for your business.
Our Recommendation
Talygen
Talygen is an all-in-one business management solution loved by remote teams because it allows them to manage their contacts and projects from a single platform. Users can keep track of all interactions with other team members, clients, vendors, and suppliers. Talygen's CRM Software also features an easy-to-use time tracking software that lets users see how much time they've spent on various tasks.
Talygen is the only CRM software that provides a full-feature CRM, project management system, and time tracking software.
The exciting part is that you can also use the free trial to experience the software and see if it's a good fit here.
Learn more about Talygen by signing up at Talygen and getting a free online demo at https://talygen.com/freetrial.