Cloud Based Time Tracker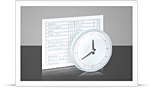 There has been a revolutionary change in how timekeeping is done these days. The latest and most advanced technology in timekeeping is the cloud-based time tracker.
Cloud- based Time Clock
is software that synchronizes with an application, thereby providing an accurate timekeeping solution. The cloud based time tracking is an excellent method to track employees, their attendance, payroll, sick time, overtime, and much more.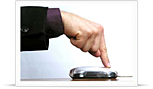 No company likes when a mistake arises. A great way to minimize mistakes is to use all tools available to stay more accurate. In payroll for instance, using a cloud-based time tracking software would hardly retain any errors. It is an inexpensive and accurate method of timekeeping that has proved to be beneficial for many organizations.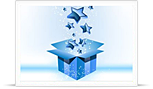 The cloud-based employee time tracker is extremely easy to install and require only a standard web browser along with an internet connection. In addition to this, it is highly customizable and can be customized very easily to suit needs of an organization of any kind or size. The cloud-based tracking software also keeps a backup of daily data that can be exported to Microsoft Excel or any other similar program extremely easily. The time tracker is highly beneficial for payroll and HR department of larger organizations. Cloud-based time clocks are far better than any other timekeeping tool available in the market.
Easy to install
Easy to use
Highly customizable to suit every organization
Highly accurate, easy, and customized reports
Options for print/display/transfer
Maintenance free