Revolutionary Time Tracking
Optimize all aspects of your business with Talygen's intuitive time tracking software. Save both time and money by maximizing resources.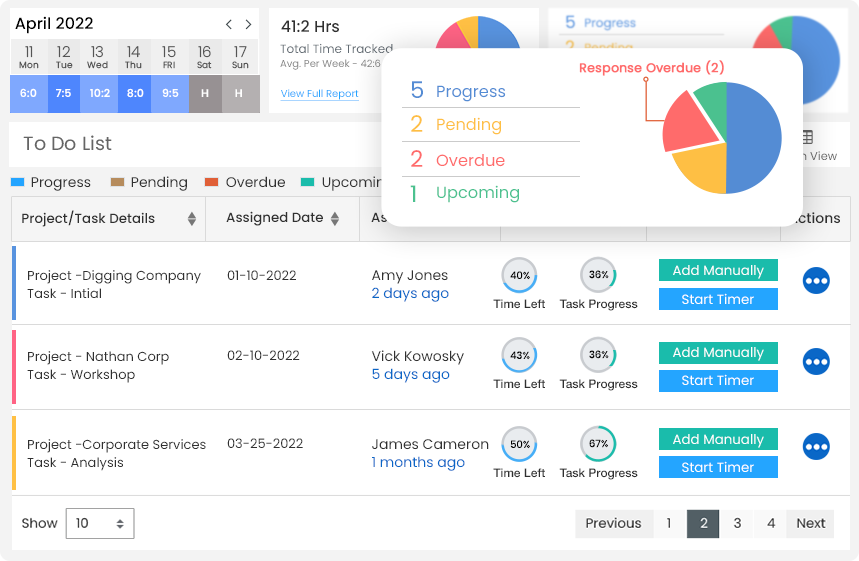 Maximize Resources
Working hard or hardly working? Our time tracker helps you know everything that your employees accomplish each day. Therefore, your company can be more productive each day.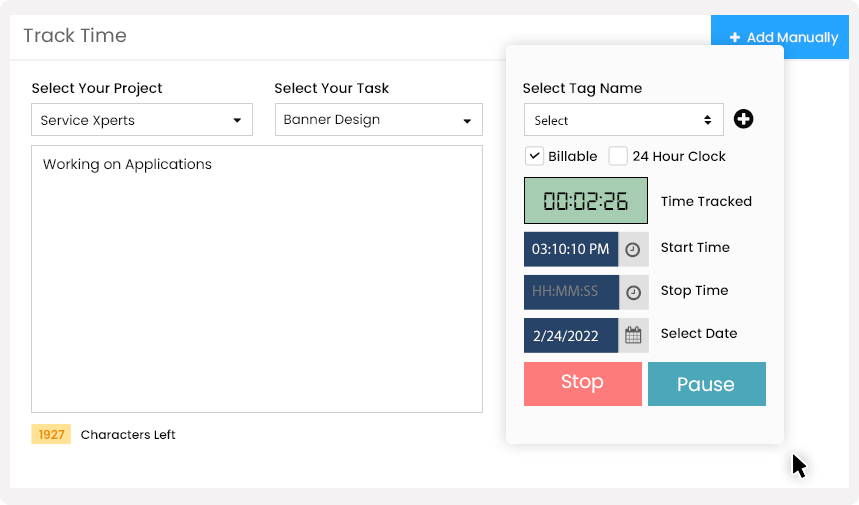 Flexible Time Tracker
Users can pause the time tracker anytime they are not working. Once users get back to work, they can restart the time tracker. Employees can input time entries in bulk if they forget to input their time.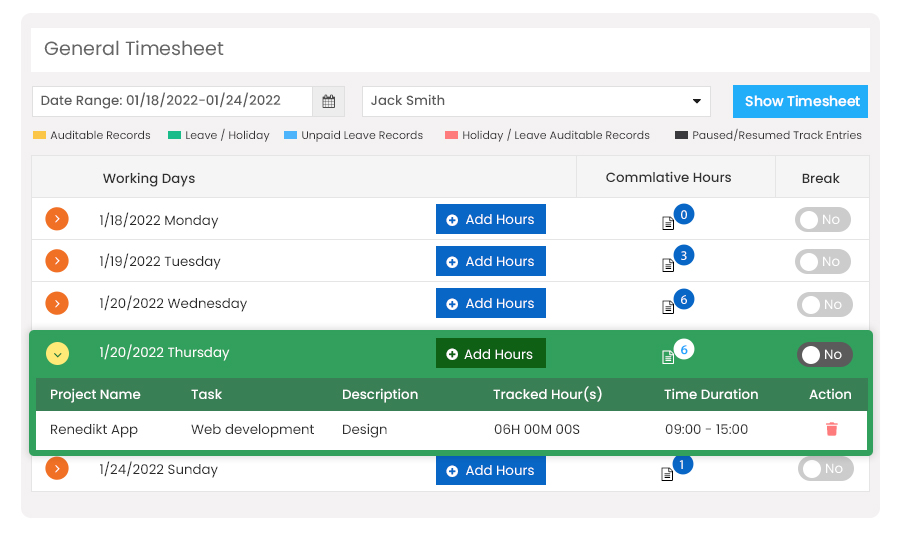 100% Accurate Timesheet
Users can choose to manually enter their worked hours or set the timer when they start a new task.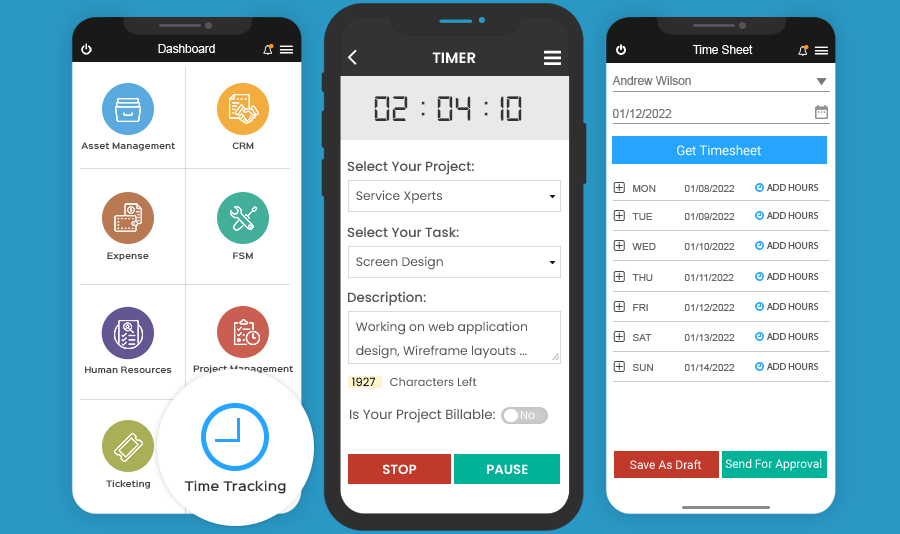 Track on All Devices
Users can also track their time on the go while using Talygen's mobile app. The mobile app is available to download on iOS and Android.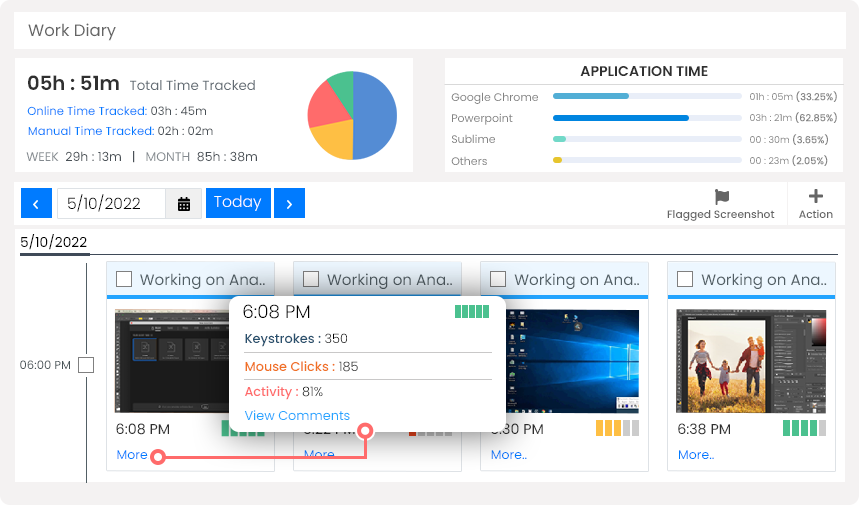 Increase Accountability
Talygen's time tracker increases employees' accountability by displaying exactly what they have been doing. The time tracker shows how much time was spent on tasks. The screenshot tracker displays metrics such as websites visited, time spent on sites, keystrokes, and mouse clicks.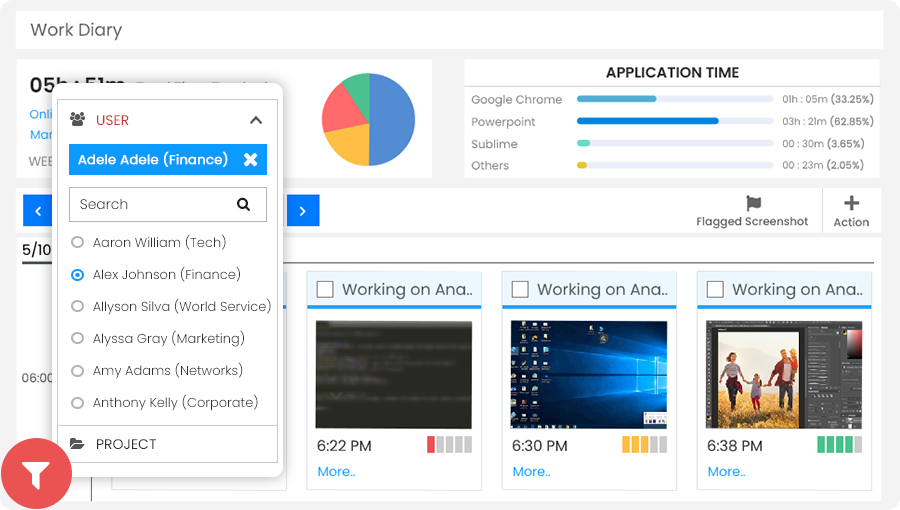 Employee Monitoring
Managers can use time-tracking reports to accurately pay employees and bill clients for hours worked.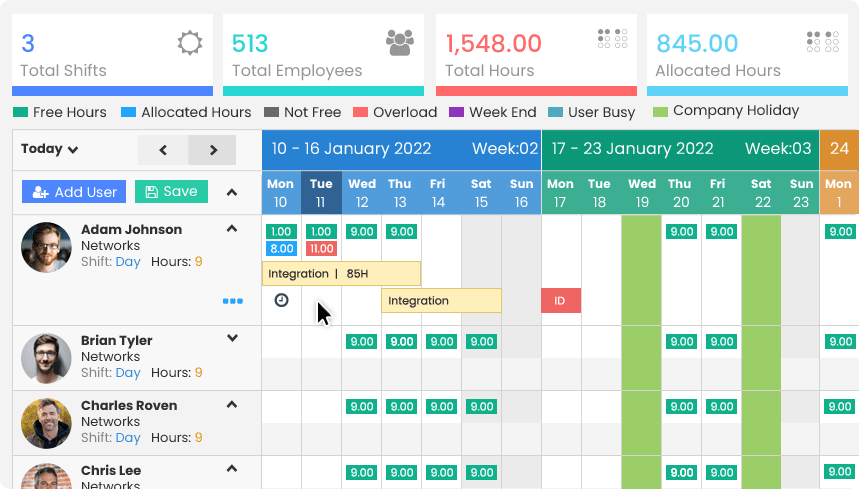 Precise Project Insights
Our time tracking module integrates with our project management module. Through this integration, managers can view how long it takes for team members to complete time-sensitive tasks. Managers can also create reports on how team members track their time.
Features of Time Tracking
Comparing Planned Costs and Actual Cost
Measuring Employee Performance
Intuitive Timesheets
Pause/Resume Feature
Detailed Reports
Offline Time Tracking
Time Tracking on the Go
Auto Detect the Users Time Zone
12/24 hour Format Time capturing
Activity Logs
Bulk Time Entry
Set Approval Rules
Manual Time Tracking
Manually Log Time
Calendar View of Tracked Time
Generate Invoices based on Time Logs
Virtual Users
Flag Track Entry
Offline Time Tracking
Time Spent on a Project
Report Project Progress
Screenshots (via the Desktop App)
Testimonials
Rebecca Andrews
MD
I have deployed Talygen tools on all my stores. It is the best thing I've found for automating my business processes. The other project management software providers usually fall short of one crucial tool or the other, but Talygen has got everything that I needed.
Steven Mize
Manager
Talygen provided us with the ability to track employee progress, schedule events, manage resources, and so much more. We started using Talygen in 2019, and ever since, we have been able to meet our sales targets. Since 2019, our annual sales have increased by 32%.
Sophie Cruize
CEO & Founder
Due to the COVID-19 pandemic, half of my team could not work. Talygen helped us streamline event planning, performance review, billing & invoicing, etc., and we were good to go. We were able to cut costs and boost sales due to Talygen.