Advanced Field Service Management
Talygen offers an advanced, feature-rich Field Service Management (FSM) software system for businesses of all sizes. Our FSM software helps prepare, plan, fix, document, and invoice all your field service activities through a single pane of glass. It tracks different field operations and helps to boost service activities by registering the service calls, completing the work orders on time, and managing your invoices effectively.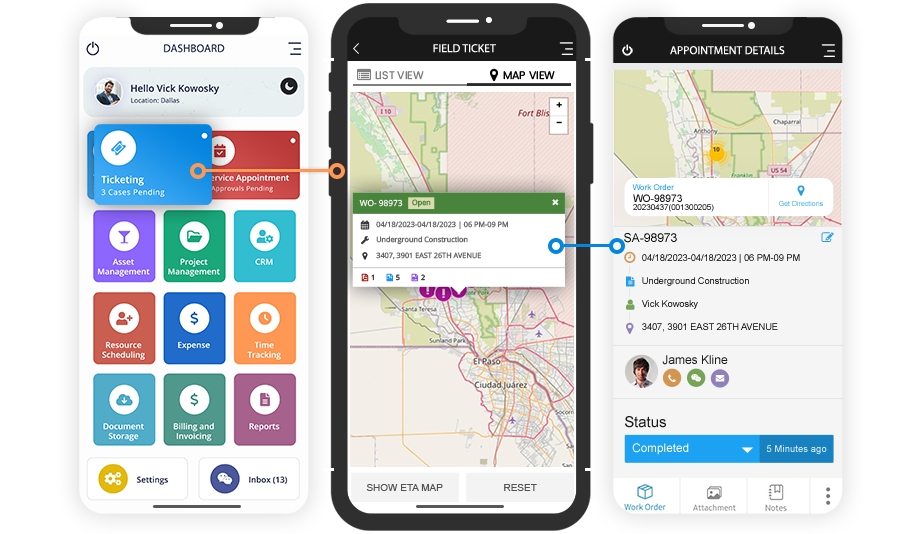 All-In-One Software
Our best-in-class FSM Software is compatible with the tools that locators, supervisors, researchers, and admins use in the field. Using the FSM system's mobile field app, the service technicians can view their schedules and receive dispatches on their phones. They can mark work orders as complete as soon as they finish the job.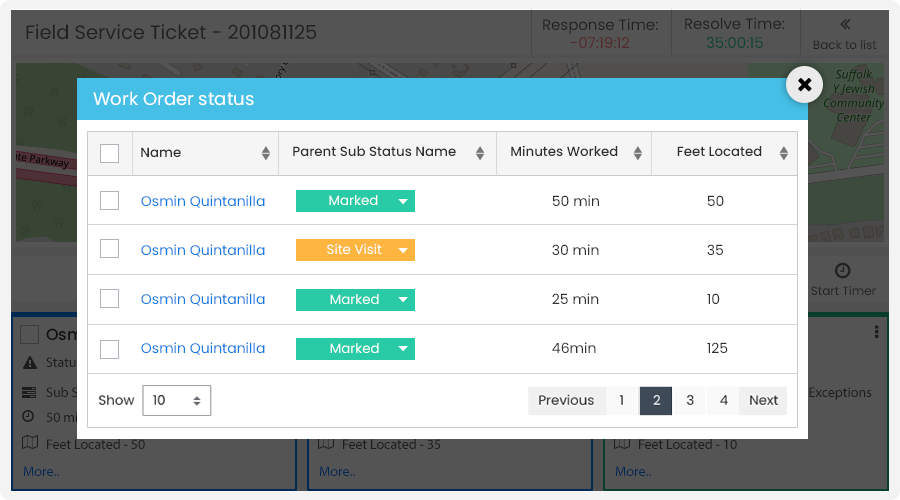 Real-Time Data Transfer
How much time will a job take? Was the invoice sent? Where is that work order form? Our Field Service Management system consolidates data across numerous devices and then provides answers to researchers and supervisors. Data is shared back and forth in real-time, so your team is always equipped with updated information.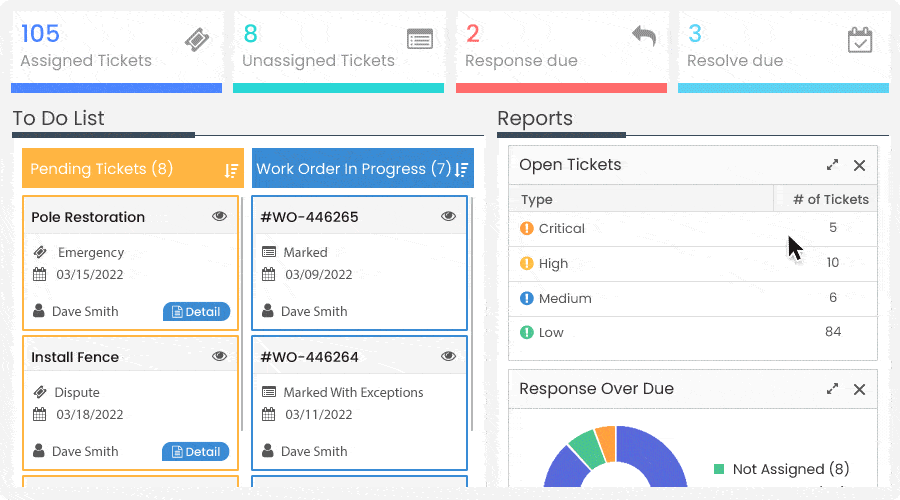 360° Dashboard & Performance Analytics
Get the most out of your team and processes with our intuitive reporting that makes life easier for both the technicians and clients. Our Field Service Management reporting helps you analyze all of your data, whether it's related to how efficiently your scheduling system is working, or how long it takes for each technician to complete specific tasks.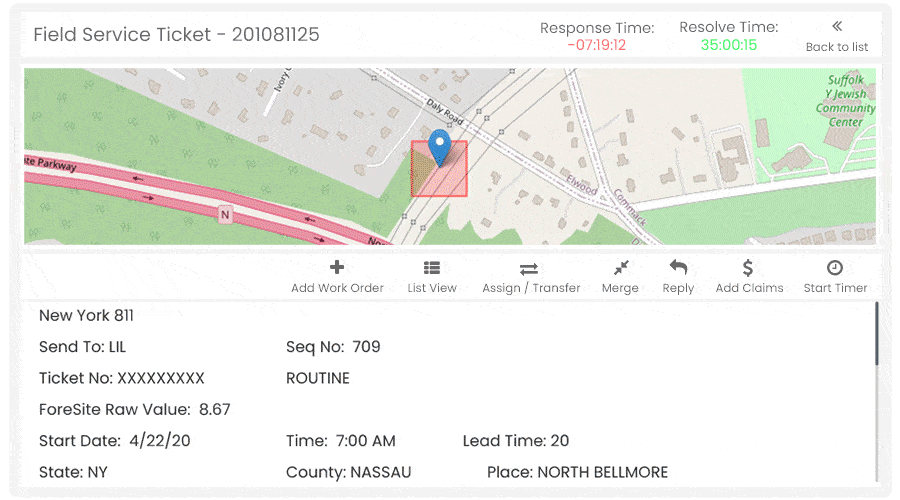 Invoicing and Time Tracking Integration
Our platform completely integrates invoicing and payments so your company can minimize human error. The system can handle one-time or recurring jobs. Our system includes a timeclock that you can access via your computer, tablet, or smartphone You can calculate hourly, weekly, monthly, and OT rates.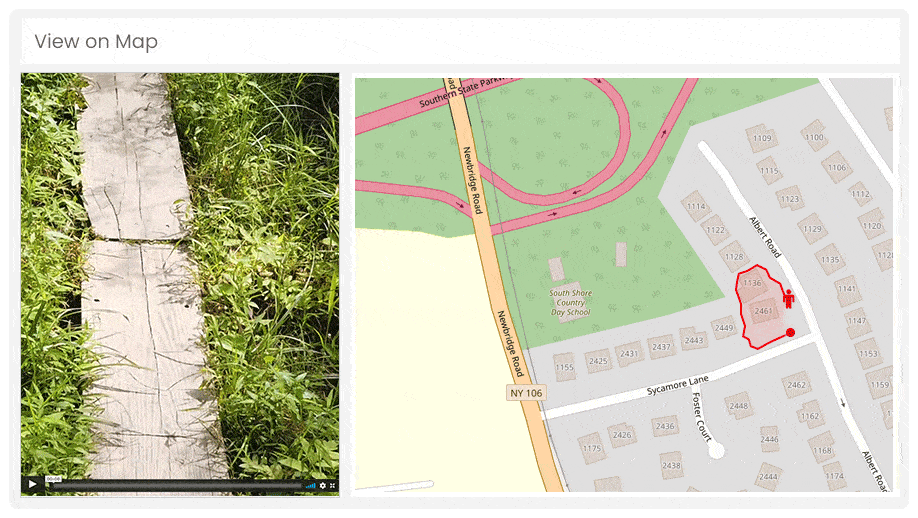 Capture Video On-Site
Talygen's FSM solution can record videos on location while working. The system records and captures the GPX data to track the location of the video and where it was recorded. The recorded video is uploaded automatically to the cloud. The video can then be viewed from either your mobile device or the Talygen web application.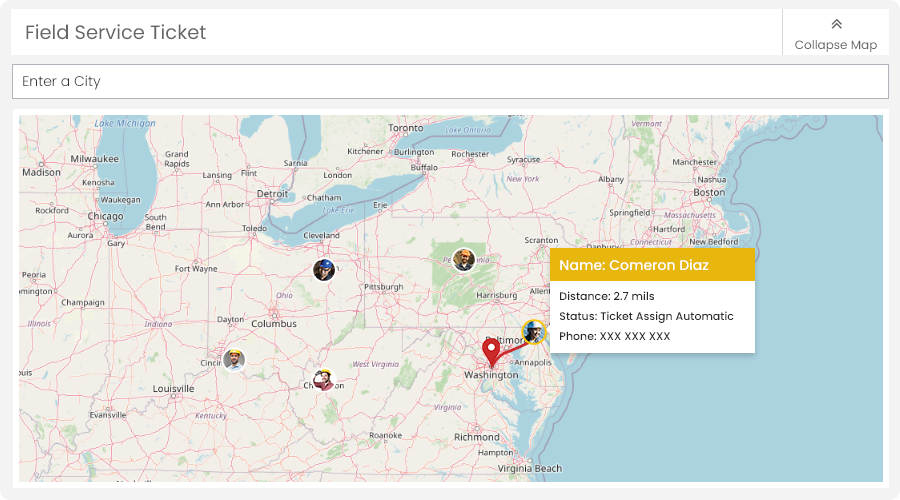 Intelligent Agent Assignment
Once the ticket is processed, based on your client and the location of the ticket, an agent is assigned automatically for the fastest resolution. Managers can review the assigned agent and if needed they can manually change the agent assigned.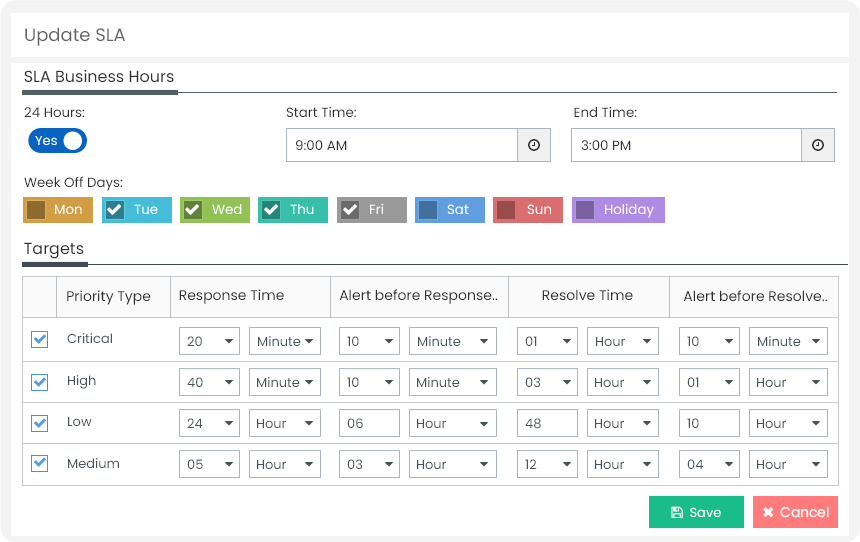 SLA
SLA (Service Level Agreement) for a Ticket binds the service commitments that the technicians must meet. The admin can set the response time and resolve time alerts. Our FSM software aligns SLAs and contracts with your service operations.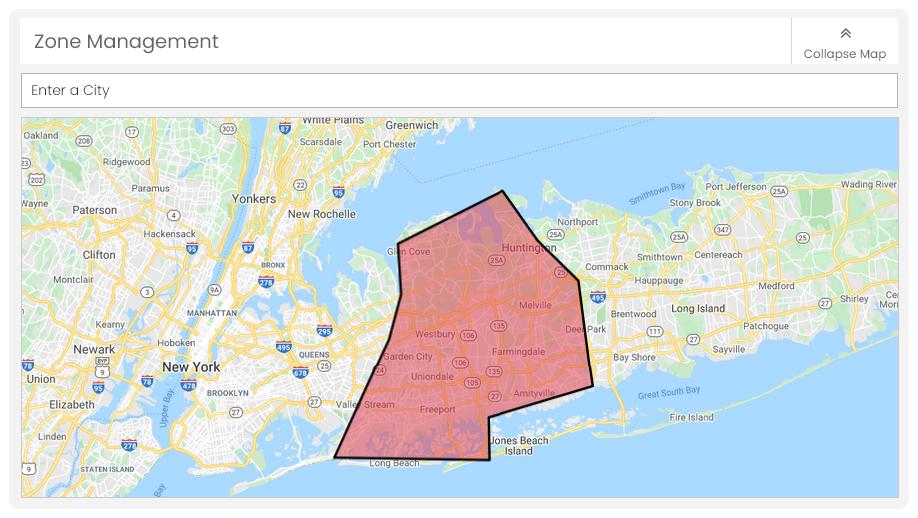 Advanced Zone Management
Talygen lets you set up multiple zones in various modes. Users can set up zones by creating polygons manually and marking the regions. Users can also create zones by searching different locations directly from the map. Talygen also allows users to import polygons via GeoJSON files.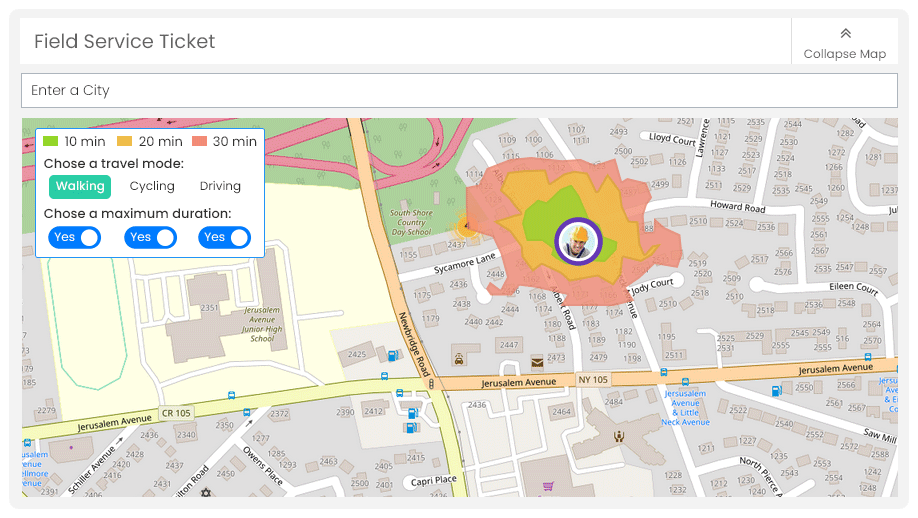 Heat Map Guide
The heat map shows the tickets that are available within the locator range. The tickets are color-coded to represent the priority level, guiding the supervisor in assigning tickets in an emergency. The supervisor can choose the transportation medium, which will automatically calculate the arrival time for the locator.
Live Locator Tracking
Talygen lets you track your locators' live location and shows the estimated time of their arrival on site. You can also assign tickets based on their location using this particular feature.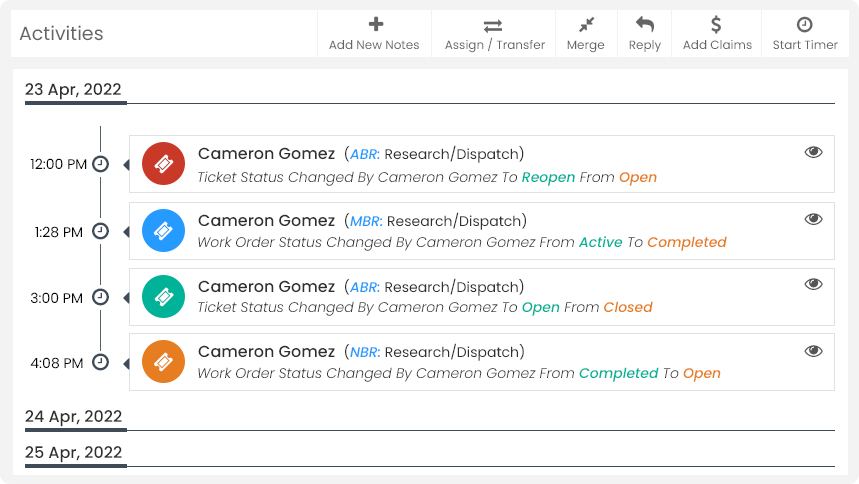 Ticket Activity Tracking
The FSM module lets you keep track of every activity conducted on the ticket. The activity log enables you to track users who worked on the ticket and what changes have been made to it. This module is presented in a timeline format that lets you see the changes done throughout an active ticket.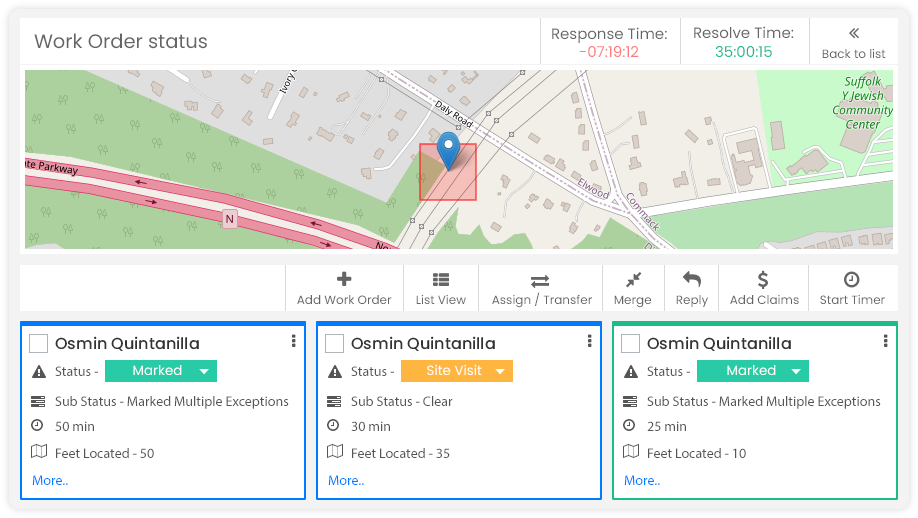 Seamless Work Order Management
Our FSM application registers and plans every service order understands the issue and automatically schedules the best technician for the task with the right equipment. After a job is received and assigned, the technician can update the work order. The supervisor can track the progress of work orders by a specific technician.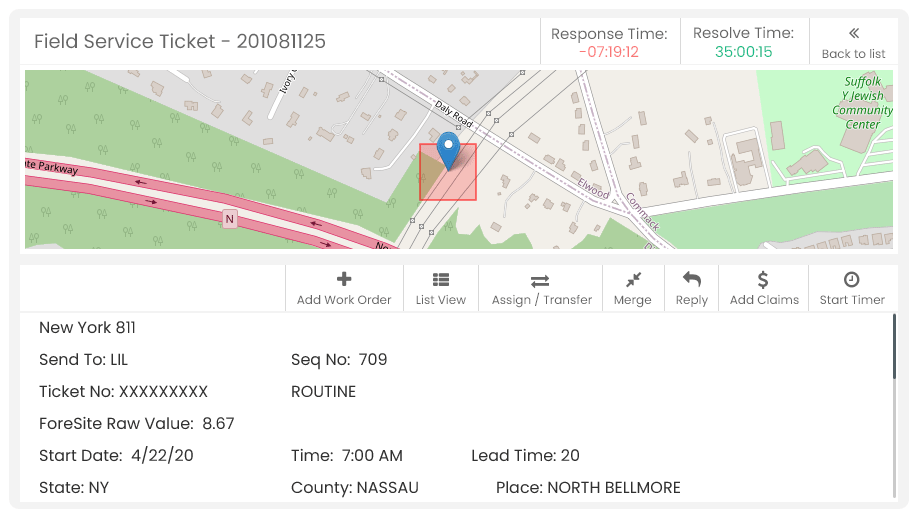 Connected Digital Workflows
With customer data like address, contact details, and service history available on mobile devices, Field service technicians can arrive on-site with complete background information. It eliminates the need to search for crucial information or repeatedly ask customers to explain their issues. Everything the service technicians need is available via a mobile app right at their fingertips!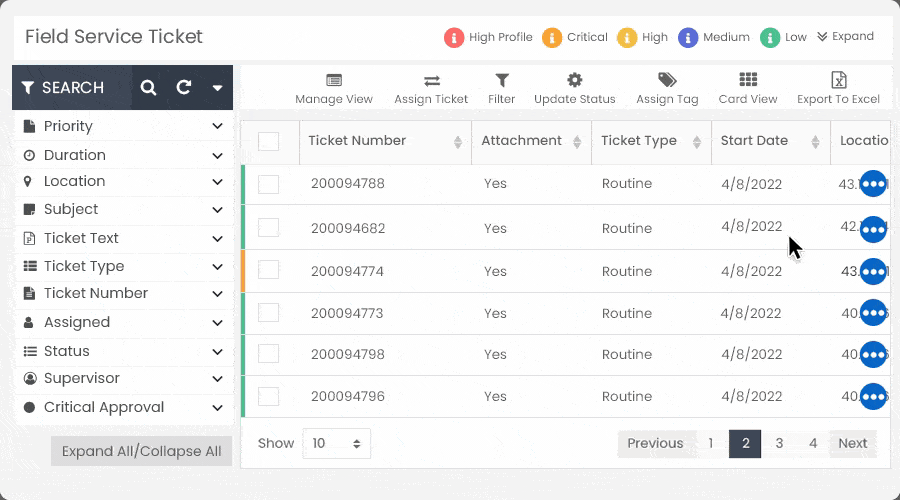 Dynamic Scheduling And Dispatching
Stay on top of your schedule at all times. Our FSM application is powered by artificial intelligence to assess any number of variables in a split second. With information like customer location, work order, service technician availability, inventory, and more, it can determine the best possible appointment in real-time.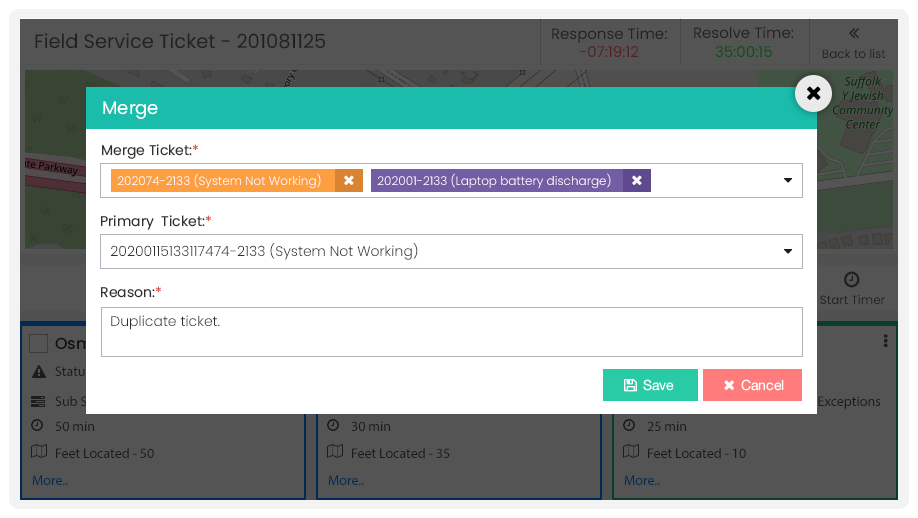 Merge Issues
Our Field Service Management solutions help Users to merge two or more Tickets into one Ticket. Users can select one Ticket as a Primary Ticket, which will serve as the new Ticket, and all the other Tickets will become secondary. All the secondary Ticket's information will still be accessible from the latest Ticket.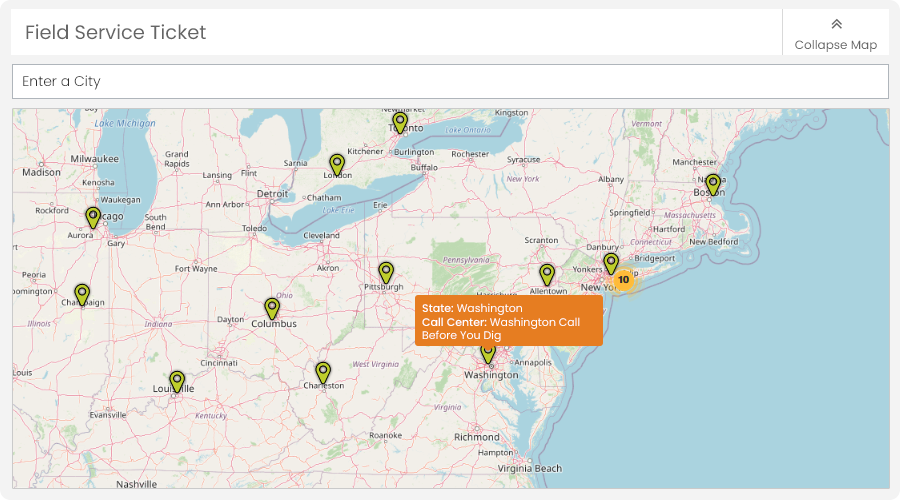 811 Call Center Integration
Talygen provides integration with more than 50 plus call centers across the United States. You can integrate with your required call center and receive tickets directly into your Talygen account. Tickets are routed automatically to the locators based on the call center routing setup done in Talygen. Talygen can generate and send the response code for each ticket back to the call center.
Features of Field Service Management (FSM) Module
Work order management
Centralized customer portal
Mobile-first Approach
Merge
Job scheduling and dispatching
Reporting and analytics
Route Planning and GPS Integration
Inventory management
Service Level Agreement
Real time data transfer
Testimonials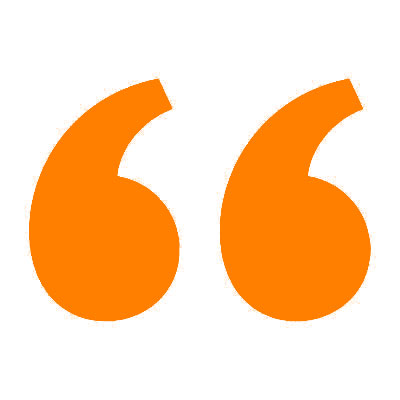 Rebecca Andrews
MD
I have deployed Talygen tools on all my stores. It is the best thing I've found for automating my business processes. The other project management software providers usually fall short of one crucial tool or the other, but Talygen has got everything that I needed.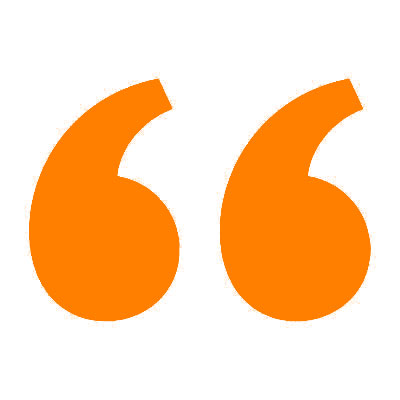 Steven Mize
Manager
Talygen provided us with the ability to track employee progress, schedule events, manage resources, and so much more. We started using Talygen in 2019, and ever since, we have been able to meet our sales targets. Since 2019, our annual sales have increased by 32%.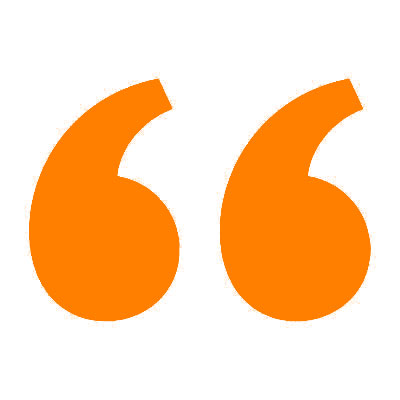 Sophie Cruize
CEO & Founder
Due to the COVID-19 pandemic, half of my team could not work. Talygen helped us streamline event planning, performance review, billing & invoicing, etc., and we were good to go. We were able to cut costs and boost sales due to Talygen.