Save Time and Money with Talygen Expense Tracking
Budgeting and online expense tracking are vital in managing an organization's expenses. Talygen has designed an innovative expense tracking software system to track business expenses. The expense tracking app allows users to log expenses for projects and trips. Users can also send them for approval and get reimbursed by management.
A user can enter expense details by creating expense entries and adding receipts and other expenses as an attachment. Talygen's expense tracking software is customizable, efficient, and economical. It automates the tedious process of managing an employee's expenses and helps keep spending under control.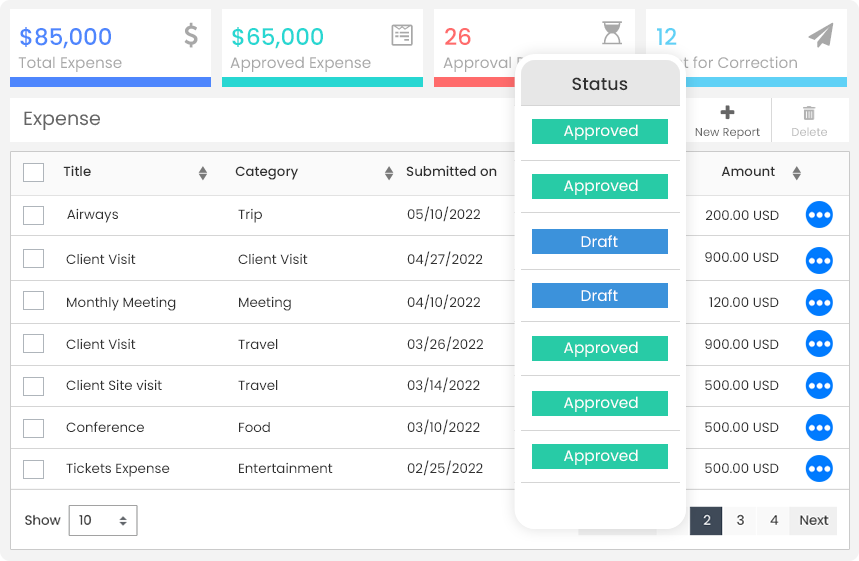 Enhance Expense Reporting
Talygen's online expense tracker helps users quickly enter their expenses for projects and trips. Users can send expenses for approval and get reimbursed by management. Also, users can upload receipts as attachments. Talygen's business expense software is beneficial for large businesses to track expenses.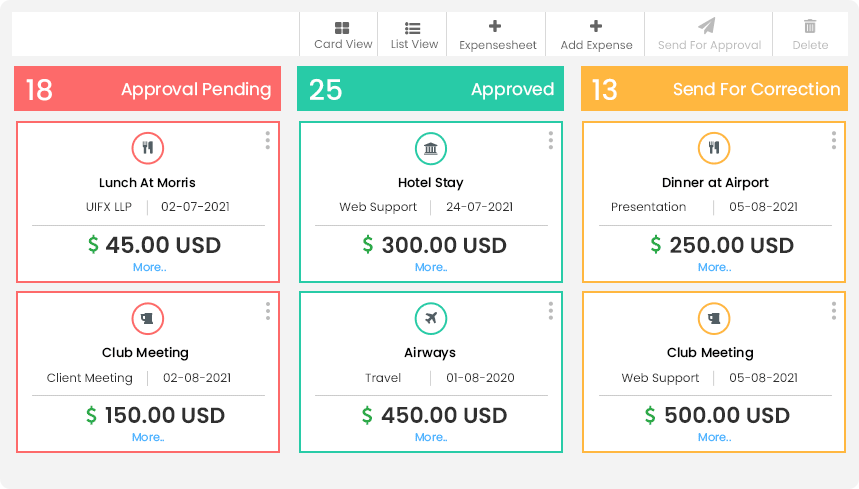 Quick Evaluation and Approval
Talygen's Expense Tracking software automates and streamlines the process of creating, approving, and managing expenses. Senior managers can appoint approvers and optimize the approval chains per company policies.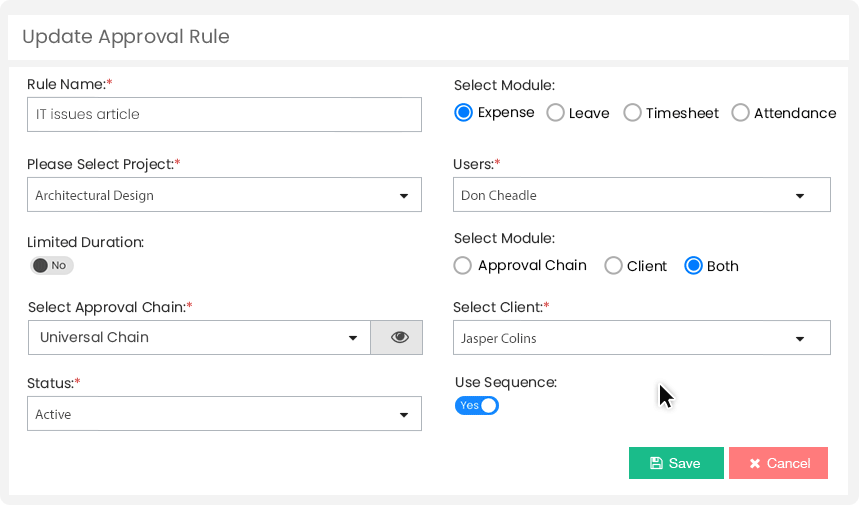 Multi-Level Approval Workflows
Customize your expense policy rules by creating workflows that best fit your company's structure. Our expense tracking software alerts and flags users when expenses are overdue. Senior managers can define the time when expenses should be reviewed and approved. The manager is notified if the expense is not approved within the set period.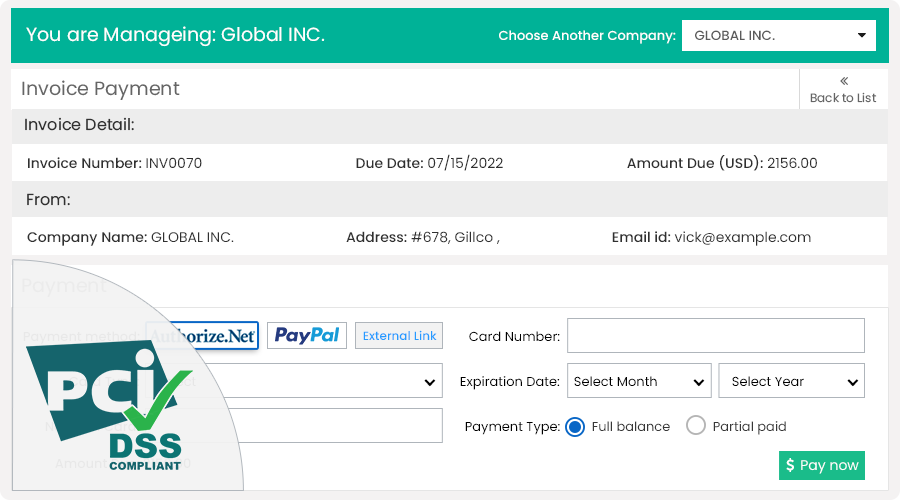 PCI Compliant Security
Protecting your data is our highest priority. We follow world-class security protocols and are compliant with GDPR and Privacy Shield requirements.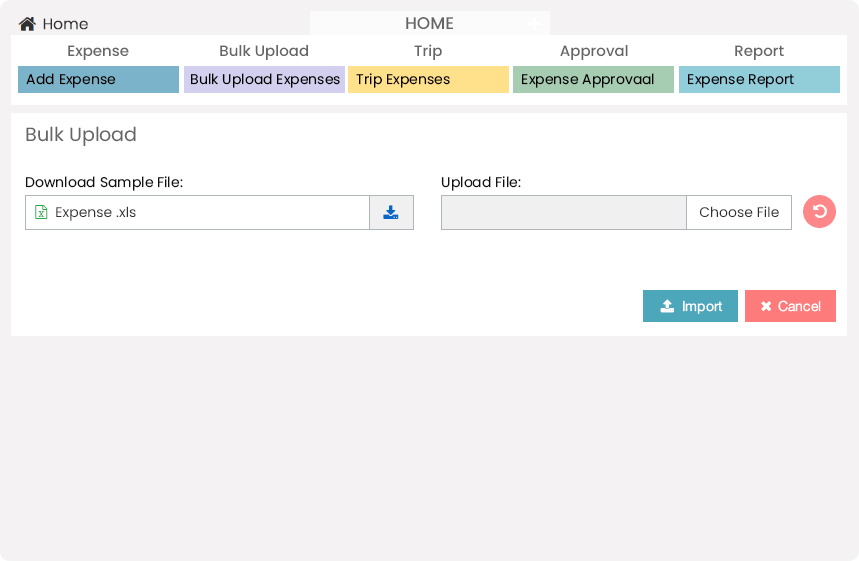 Upload Bulk Expenses
Talygen's Business Expense Tracker allows users to upload expenses in bulk. Users can create and import Excel files for multiple expenses. Users can later send these expenses for approval via the appropriate approval chain.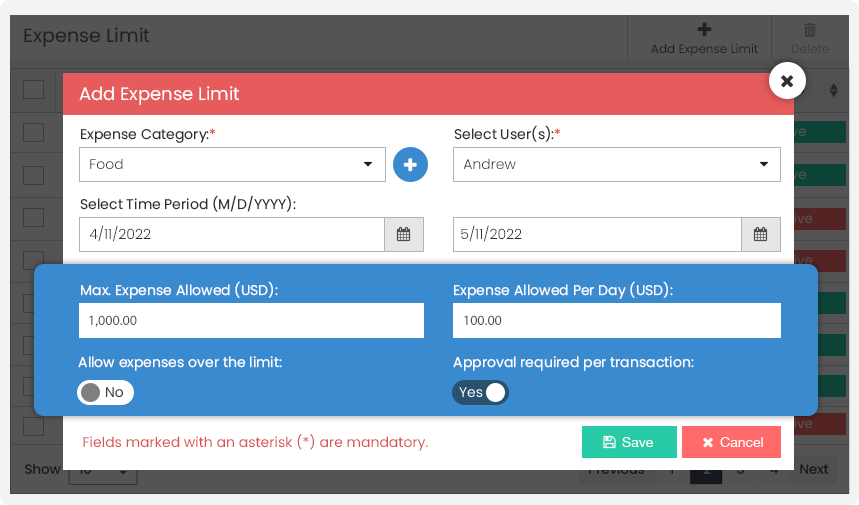 Set Expense Limits
Talygen's online expense tracker allows project managers to set project expense limits effortlessly. The manager is notified via email if an employee exceeds the set limit for an expense. Our business expense tracker makes a project manager's life easier.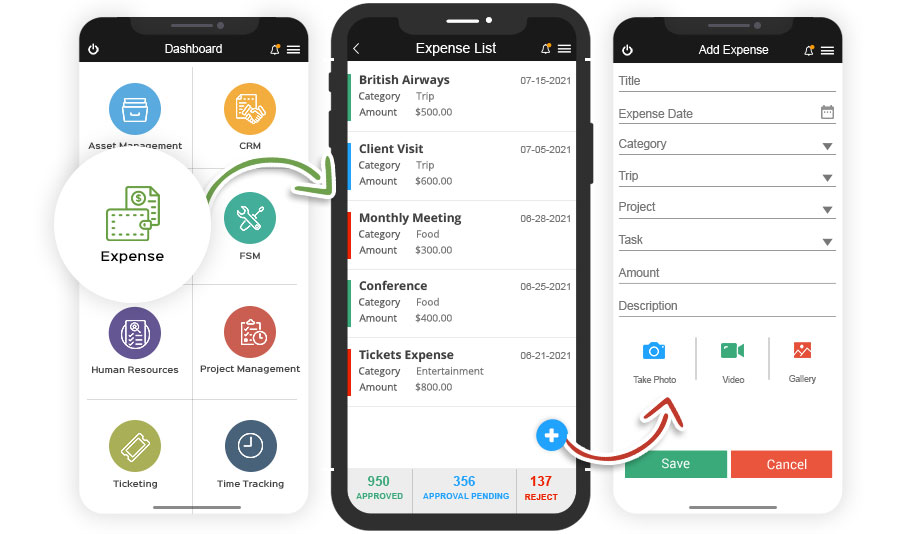 Track Anywhere, Anytime
Talygen's online expense tracker is also available as a mobile app for iPhone and Android. The app enables business managers to track expenses on the go. Employees can also enter expense information on the app. Employees can simply take pictures of their receipts and upload them through the app.
Features of Expense Tracking Module
Desktop & Phone Application
Attach Files
Expense Reports
Upload Bulk Expense
Expense Reimbursement
Define Approval Requirement
In Real Time
Overdue Expense Alert
Future Expense Entries
Enter The Expense Through Timesheet
Expense Limit
Expense Approvals
Per Day Expense Limit
Testimonials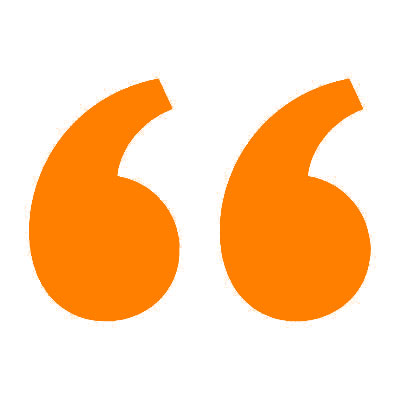 Rebecca Andrews
MD
I have deployed Talygen tools on all my stores. It is the best thing I've found for automating my business processes. The other project management software providers usually fall short of one crucial tool or the other, but Talygen has got everything that I needed.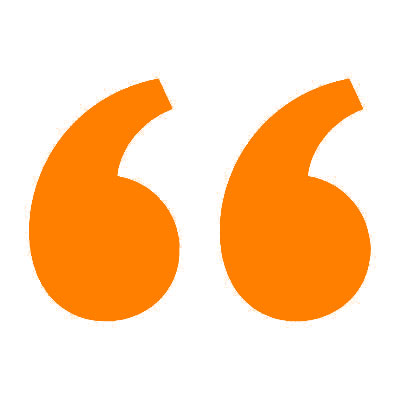 Steven Mize
Manager
Talygen provided us with the ability to track employee progress, schedule events, manage resources, and so much more. We started using Talygen in 2019, and ever since, we have been able to meet our sales targets. Since 2019, our annual sales have increased by 32%.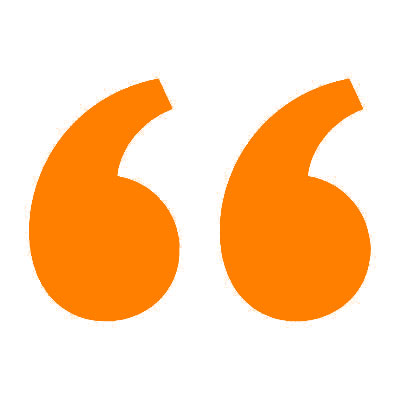 Sophie Cruize
CEO & Founder
Due to the COVID-19 pandemic, half of my team could not work. Talygen helped us streamline event planning, performance review, billing & invoicing, etc., and we were good to go. We were able to cut costs and boost sales due to Talygen.