Performance Review
Talygen's innovative performance review software is used to monitor and evaluate the performance of an organization's employees. The software automates the complete review process. The employee performance review software enables users to incorporate feedback, goals, and skills.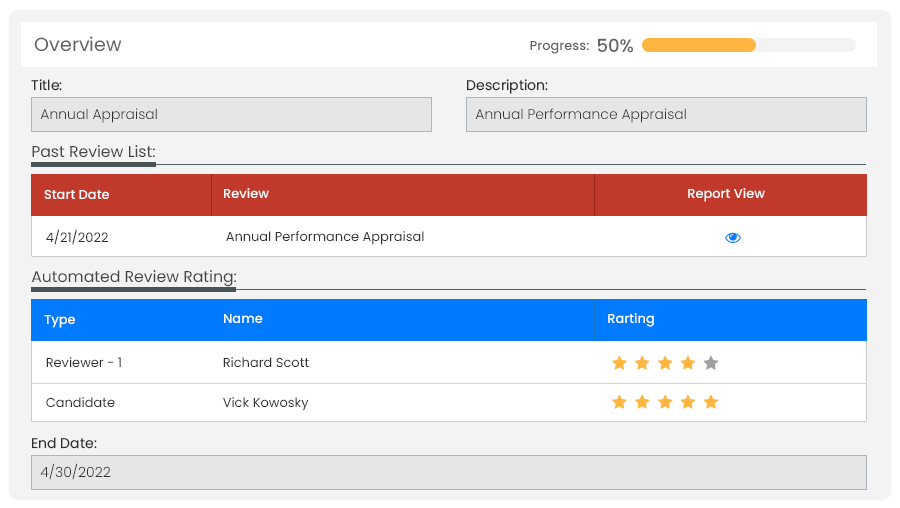 View Reports and Reviews For Goals, Milestones, and Skills
The reports section enables users to view multiple employee-specific reports and reviews. They can view feedback given by a reviewer and provide employee performance appraisal recommendations accordingly.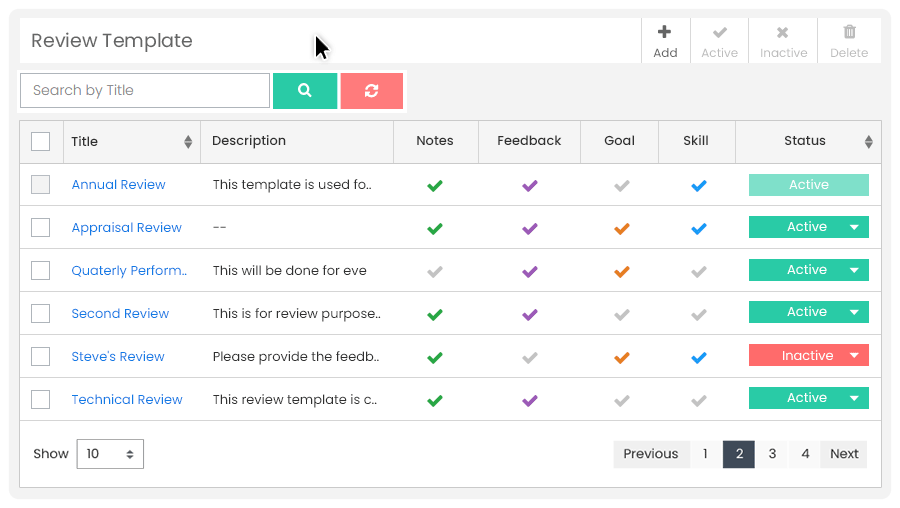 Create Customizable Performance Review Templates
The online performance management system allows admins to create customizable review templates for employee reviews. Admins can create multiple review templates and save them for later. They can customize the visibility of certain sections and add star ratings for answers.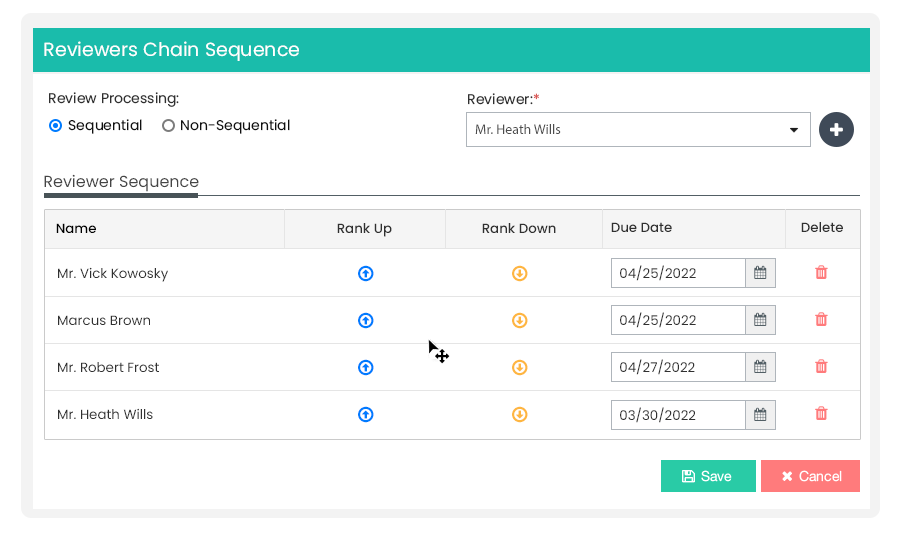 Create Multiple Reviewers in a Chain Sequence
Talygen's performance review software enables users to add multiple reviewers in the approval chain sequence. The reviewer's chain sequence allows evaluation to pass through multiple levels for input and review. Also, admins can add reviewers to the chain.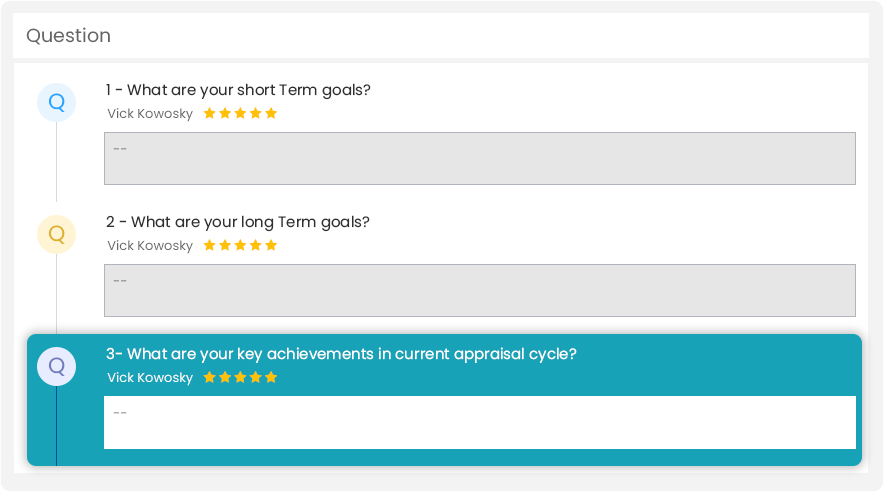 Eliminate Paperwork
Talygen is designed to reduce how much paperwork companies need to do. Effective performance management system uses different fields to gather necessary information. Users can also add notes to the performance review to be read by authorized personnel.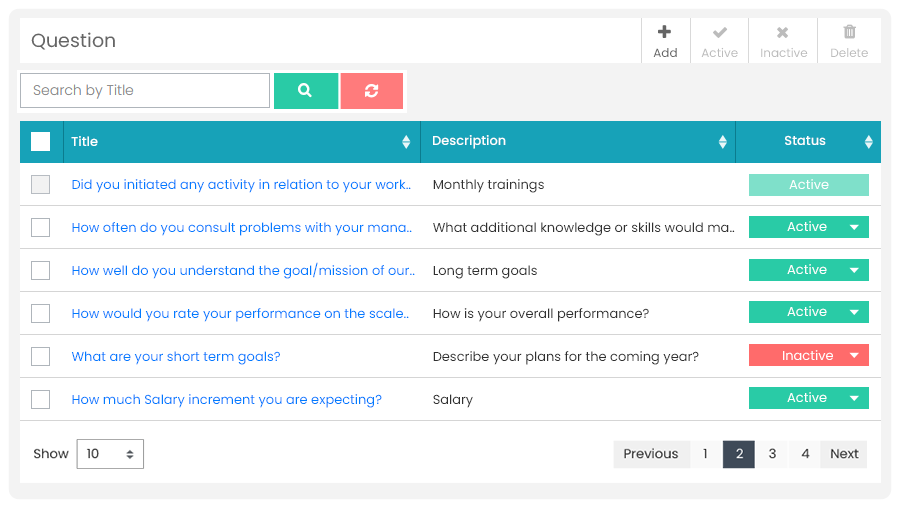 Customize Reviewing Questionnaires
Admins can create different questionnaires for each employee. These questionnaires can be stored in the question bank. To create a separate questionnaire for each employee, the manager can add questions from the question bank.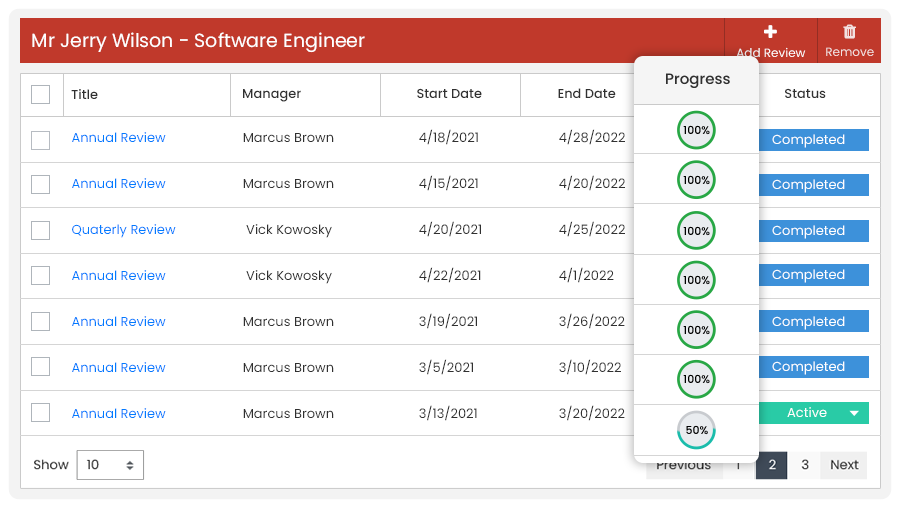 See the Performance Review's Progress
Talygen allows users to review their performance review's progress. They can view the number of reviewers who have assessed their performance and the percentage assigned for each review.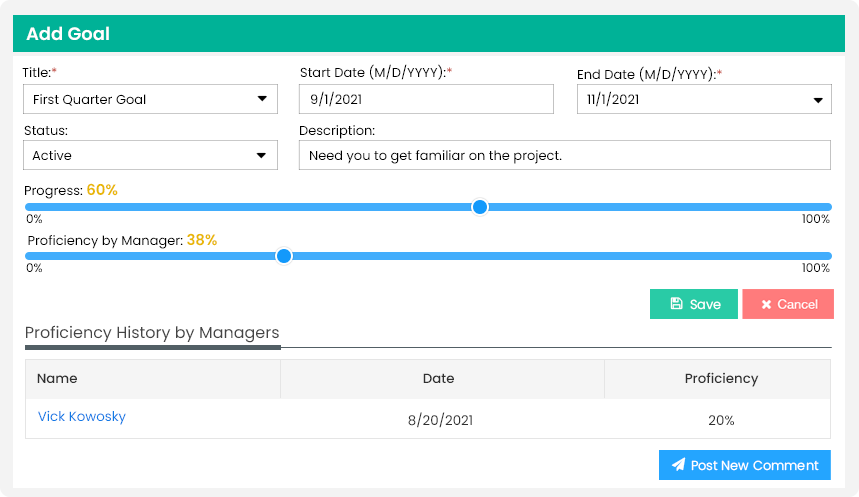 Take Control of the Review Process by Establishing and Tracking Goals
Talygen's performance review software lets managers set up each user's goals. The manager can use these goals to measure the employee's performance during their review. Managers and approvers can manually set up the goal efficiency based on the employee.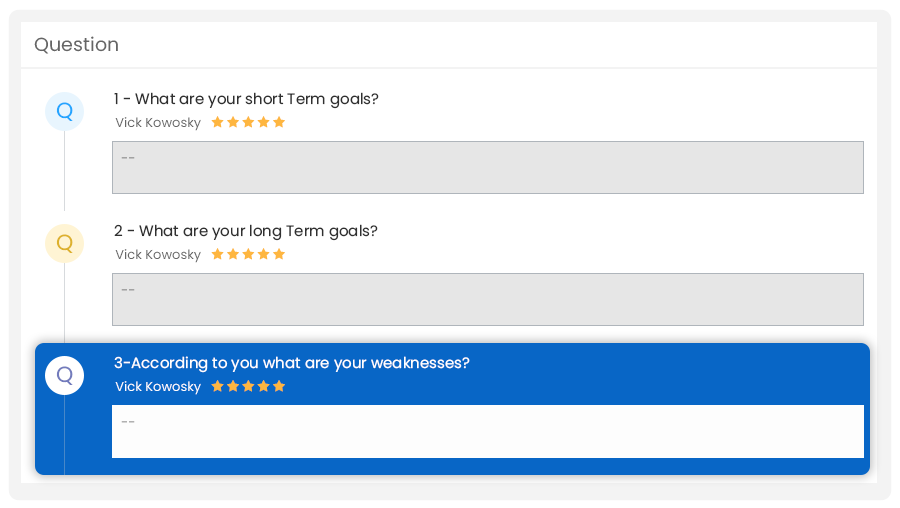 Identify Employee Strengths and Weaknesses
The performance review tool allows managers to identify employees' strengths and weaknesses. It will enable managers to recognize the most hard-working employees and reward them for their accomplishments.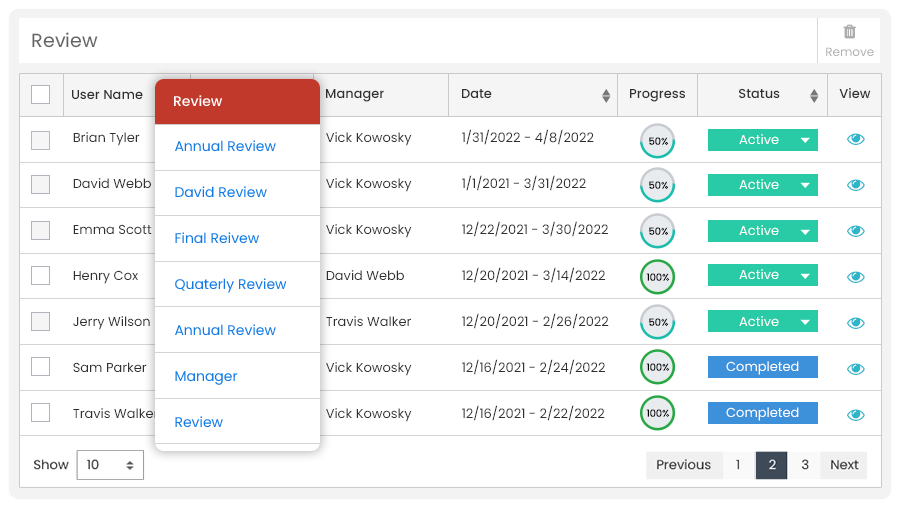 Let Employees See Their Reviews
The performance management module lets users view a complete overview of the performance review process. They can view important details such as review type, former review list, review ratings by different managers, and the progress made over a specific period.
Features of Performance Review
Identifying Strength And Weakness
Feedback
Training Feedbacks
Notes, Skills And Goals
Add Multiple Reviewers
Improves Communication
Skills And Review Templates
Customizable Reviewing Questionnaire
Privacy Settings
Individual Feedbacks
User-Friendly Interface
Star Rating For Answers
View Reports And Reviews
Automated Review Template
Full Customization Capabilities
Report Overview
Maintaining Records
Non Sequential Review
Multiple Level Reviewing
Reviewers Chain Sequence
Testimonials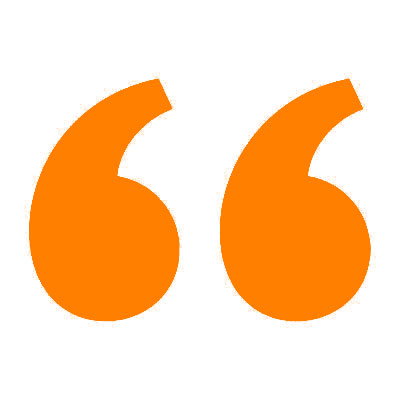 Rebecca Andrews
MD
I have deployed Talygen tools on all my stores. It is the best thing I've found for automating my business processes. The other project management software providers usually fall short of one crucial tool or the other, but Talygen has got everything that I needed.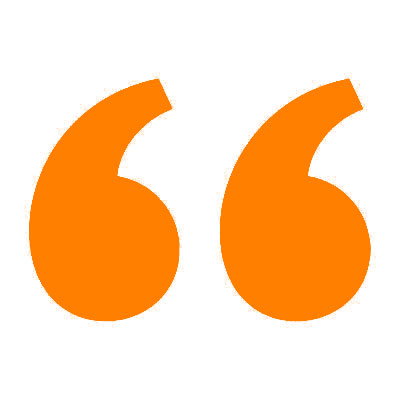 Steven Mize
Manager
Talygen provided us with the ability to track employee progress, schedule events, manage resources, and so much more. We started using Talygen in 2019, and ever since, we have been able to meet our sales targets. Since 2019, our annual sales have increased by 32%.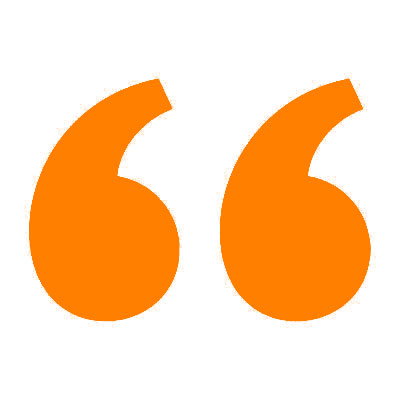 Sophie Cruize
CEO & Founder
Due to the COVID-19 pandemic, half of my team could not work. Talygen helped us streamline event planning, performance review, billing & invoicing, etc., and we were good to go. We were able to cut costs and boost sales due to Talygen.