Dashboard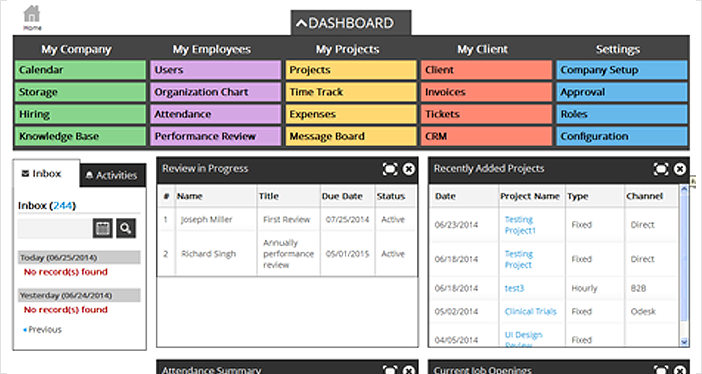 Our Dashboard enables company administrators to access vital information on one single page. You can quickly manage and review project statuses, internal users, view messages, alerts and clients. Full of robust, yet easy to use features, Talygen's dashboard also allows you to customize personal settings by department, shift, priority, task type and much more! This page also gives admin's access to review, download and print project reports by team, task and profitability. With a convenient and easy to use web interface, our dashboard will keep you updated and help you manage your business internally efficiently and effectively at a glance.
Key Features

Easy Access to all the Modules
The Talygen Dashboard gives the users easy access to each module with the menu items on the top. The User can access the Full menu anytime and view sitemap for the whole application.

Reports
The Talygen Dashboard contains many different report options. The User can select which reports need to be shown on the dashboard. The user can select up to 8 different reports to be shown.

Inbox
The inbox on the Dashboard gives the user the live feed of all the work that needs to be done. The user has easy access to notifications, messages and all follow-ups.
Benefits
Mega menu for easy navigation.
Quickly view Alerts, Notifications, messages, etc.
Reports section is completely customizable.
Each user can add/delete reports from their view.
Minimum of 2 reports and maximum of 8 reports can be viewed on dashboard.
Setup button is provided on dashboard for complete configuration of application by CA.
Historical Breadcrumb is displayed on the dashboard and inner dashboard. Upto 8 level of historical data can be saved.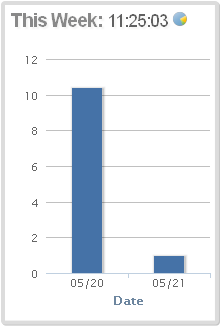 Performances & Stats
The dashboard is designed to give you immediate access to review employee performance, project progress and also observe how much time is spent on billable and non-billable tasks completed by your staff. We have tailored a customized solution that will help you manage your employees effectively and also assist company admins observe internal business operations and tasks easily and resourcefully.