Organizational Chart
Talygen's Organizational chart is the hierarchical structure of the employee's relationships and relevant ranks of its parts, positions and jobs. In this section, user can only assign reporting team, manage the reporting team effortlessly but cannot assign reporting manager. To learn how to manage the Organizational Chart follow the below given steps.

1. Go to Full Menu > Configuration > Organization Chart.
The Organizational Chart shows the graphical representation of the hierarchy i.e. the Main Reporting Head of the company and Reporting Team (the members who report). To add/remove the reporting members from your team, just DRAG and DROP the particular member under the particular reporting manager.

Note:The Default Root level Manager or The Main Reporting Head is the particular user on whose name the Talygen account has been purchased.
Only the reporting team can be assigned. The user cannot assign reporting manager/head.
The Parent User cannot be moved individually. The dependent users will also move automatically. Either move the dependent users first or move them afterwards.





2. To move the particular user under another user - DRAG and DROP the user.
3. The user will only be moved if the upper tab (under which user is moved) turns orange.





For Instance: You want to add Mr. Rayan Hill in the reporting team of Mr Anthony Kelly (CEO). DRAG and DROP the Tab under the Reporting Manager's tab.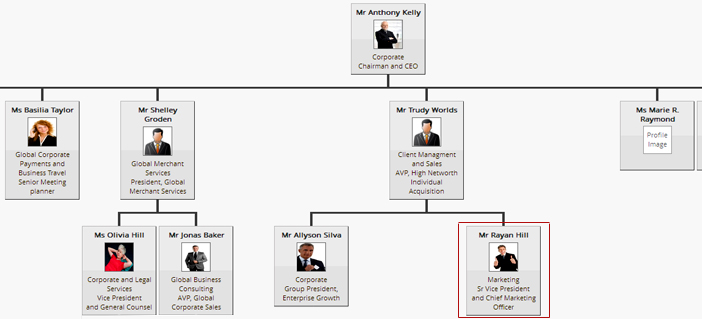 Note - The Reporting team of Mr. Rayan Hill has also moved along.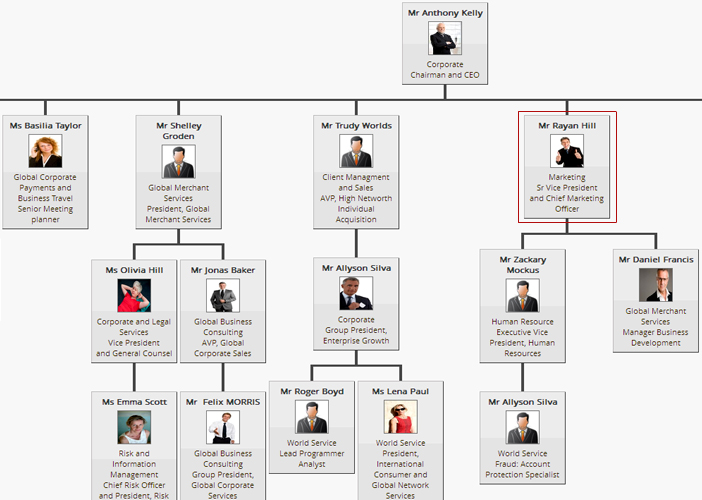 Hence, either Remove the dependents individually before or afterwards moving the Parent user.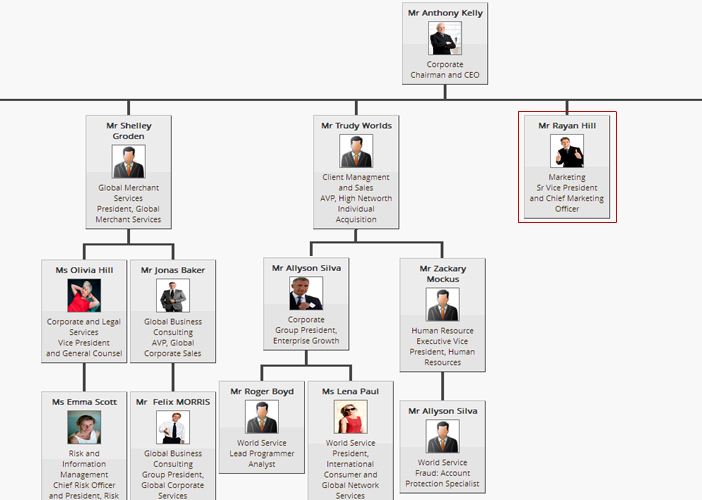 4. To show/hide child nodes- Click over the user tab when an 'Arrow' appears to show/hide child nodes.