Create Ticket
In this section, the user(s) raise Ticket for any issue, problem, suggestions etc. To create a New Ticket, follow the steps given below.



For an instructional demonstration video click here.

1. Go to Full Menu > Ticketing > Create
2. Enter the Details about the Ticket.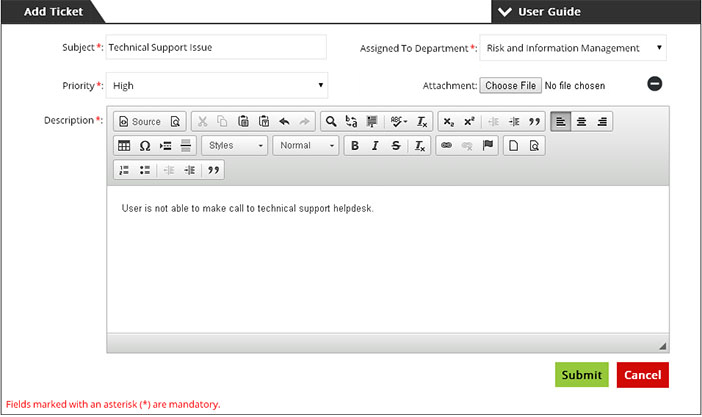 3. Click 'Submit' to raise the Ticket.
4. To View the Tickets raised go to Dashboard Icon click view.





5. To Search the Ticket: Search by Subject (Name of the Ticket), User, Assign to, Department, status and Priority in the search bar and Click Search icon.